---
The value of preparation can never be understated, especially in the food industry. A plate full of entrée becomes pleasing to the eyes and the palate only after it goes through a rigorous process along with prep tables. For this reason, prep tables are considered one of the cornerstones of the kitchen. That's why kitchens should never go without it.
Prep tables can be made from a variety of materials, but one of the most common and cost-efficient materials for kitchen prep tables is stainless steel. The alloy is resistant to corrosion and bacteria, which makes it the best material for prep tables.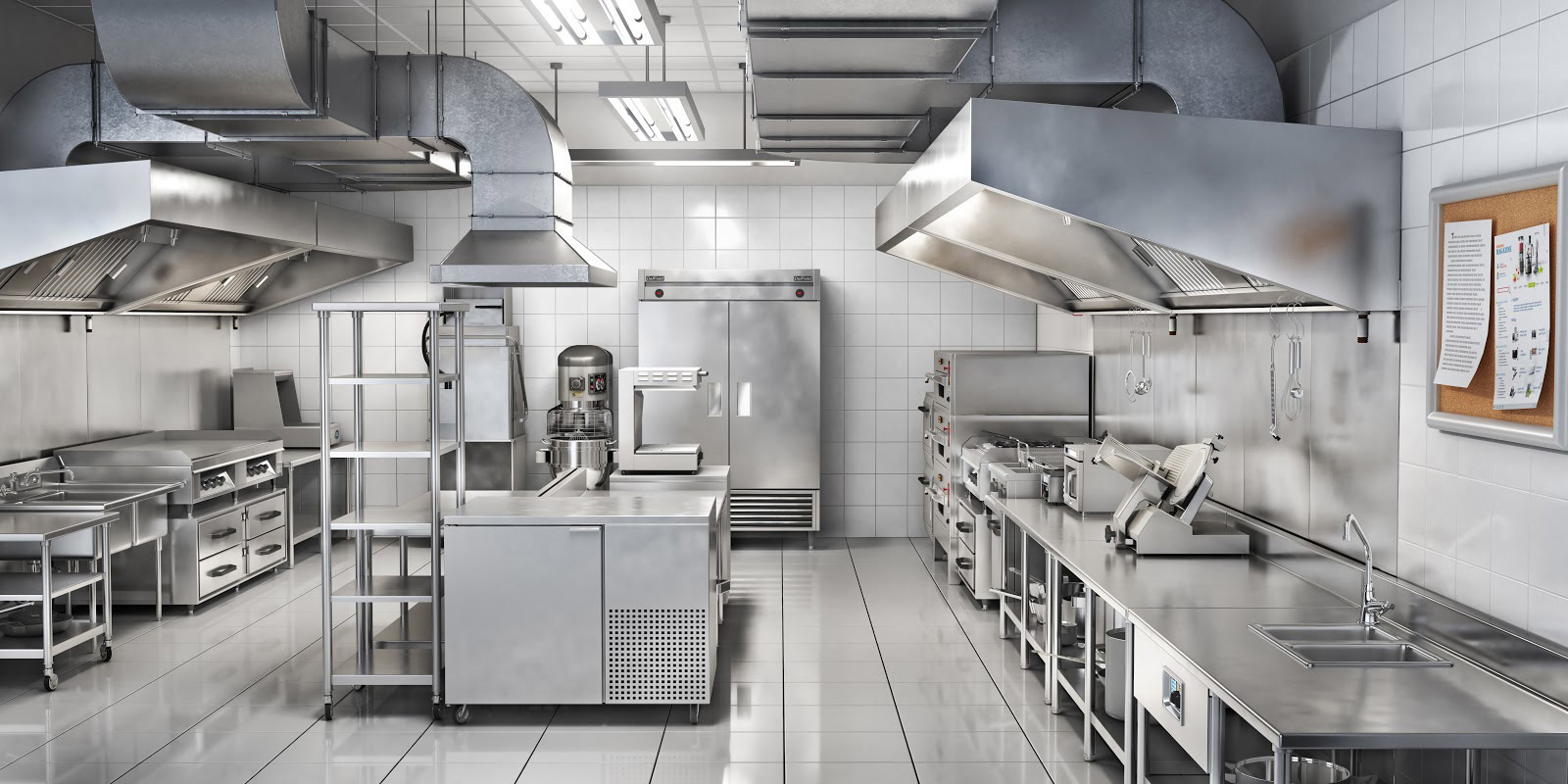 Types of Stainless Steel
There are four types of stainless steel currently available in the market.
Due to its resistance to stress corrosion and cracking, ferritic stainless steel is commonly used as material for coins, slate hooks, and lower-cost kitchenware. Ferritic stainless steel became an attractive substitute because it was cheaper than other types of stainless steel.
Austenitic stainless steel is the most common type of stainless steel. Weldable by all processes, austenitic stainless steel can also maintain its form in extreme temperatures. It is an ideal material for aerospace projects, industrial gas turbines, and even automotive parts.
On the other hand, martensitic stainless steel is a type that can be hardened and tempered using high heat or other ways of aging. Depending on the need, martensitic stainless steel is used to make pumps, valves, and shafts, as well as cutlery, medical tools, and brake discs, among others.
Duplex stainless steel has an almost equal proportion of austenite and ferrite in the alloy, hence the name. The alloy is designed to be better resistant to corrosion and has a higher strength compared to the standard austenitic stainless steel. Application of duplex stainless steel is seen in architectural structures like the Louvre in Abu Dhabi, the La Sagrada de Familia in Barcelona, the Helix Bridge in Singapore, among others.
With its corrosion resistance and durability, stainless steel materials make lasting prep tables that are part of an efficient working kitchen.
Types of Stainless Steel Tables
One type of stainless steel table available in the market today is the food processing table. A versatile stainless steel prep table, the food processing table is durable and completely customizable depending on the requirement. The food processing table can easily fit a kitchen layout to work with the space available, and the equipment that will be brought in the space.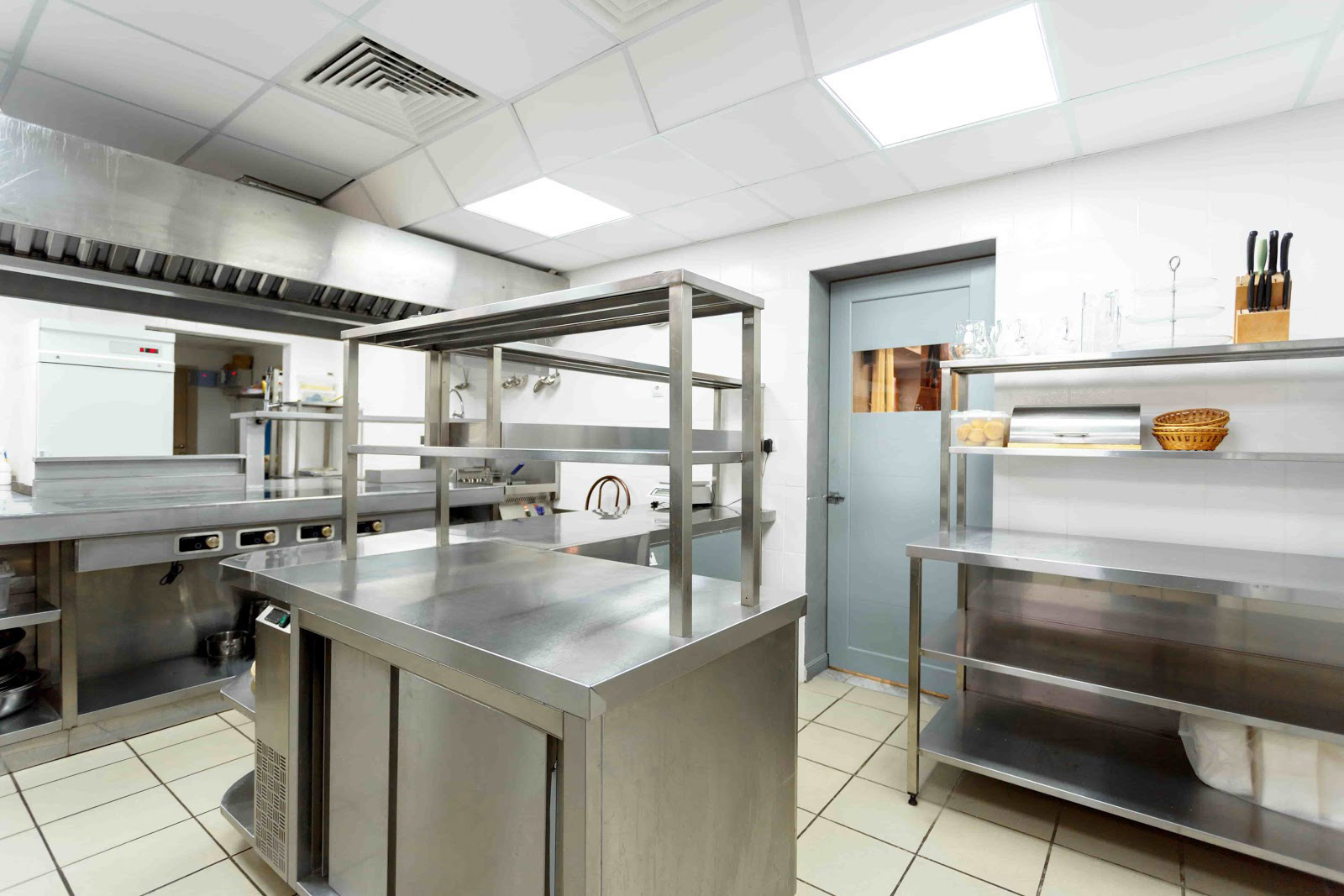 Another potential addition to the kitchen or preparation space is the customizable shelf table. Typically used in commercial bakeries and food preparation areas, the table is designed to have a large staging area and a shelf that can be used to stack materials that are needed. Aside from the specs, the shelf table can be custom-made with different accessories to make it more functional.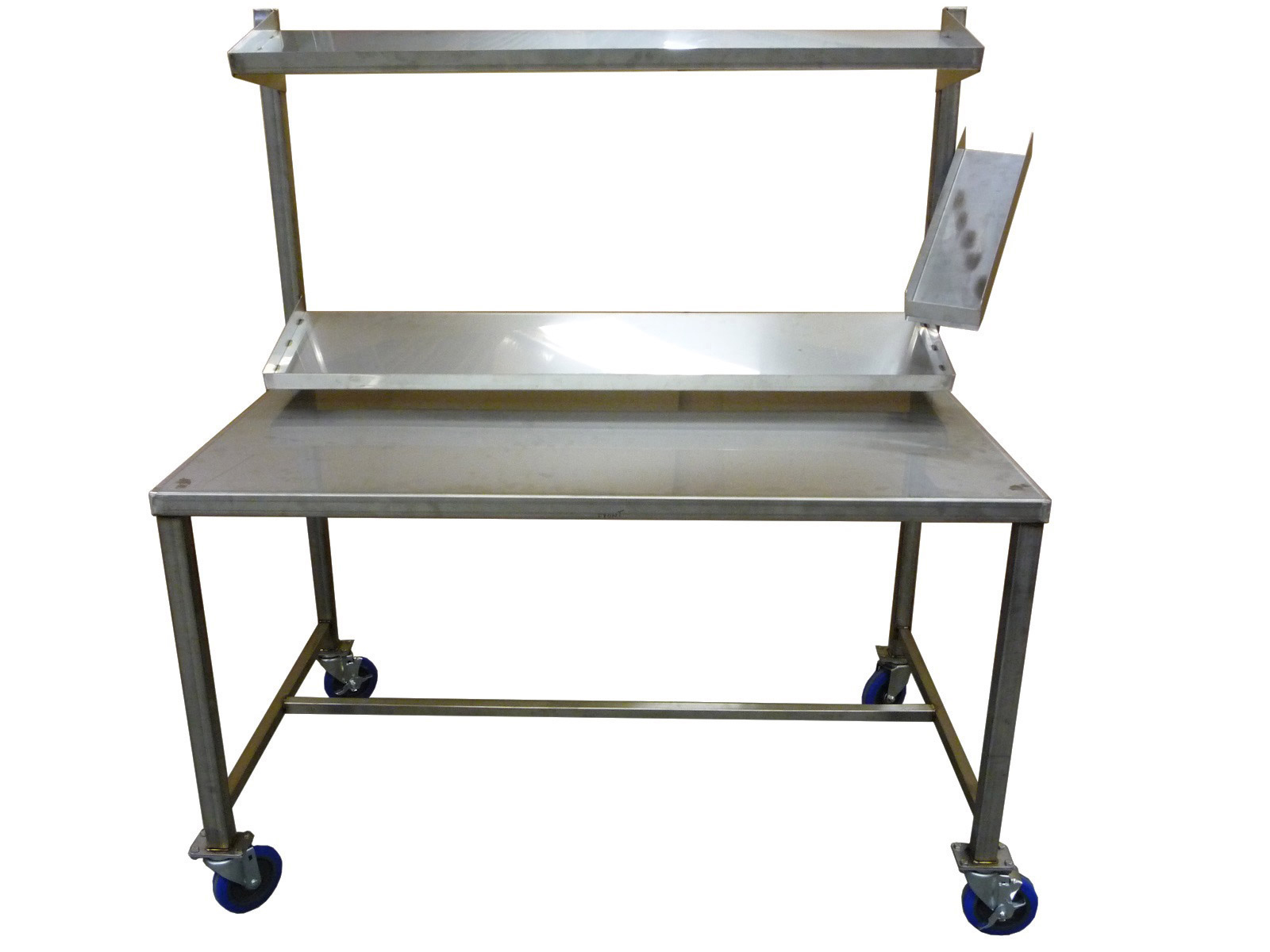 For food operations involving packing goods, the packing operation table should come in handy. The table specs depend on your requirements to ensure the equipment matches the needs of the kitchen.
The standard commercial table is a versatile table that provides either additional storage or a bigger food preparation area. It is heavy-duty, and customizable depending on the kitchen's requirement.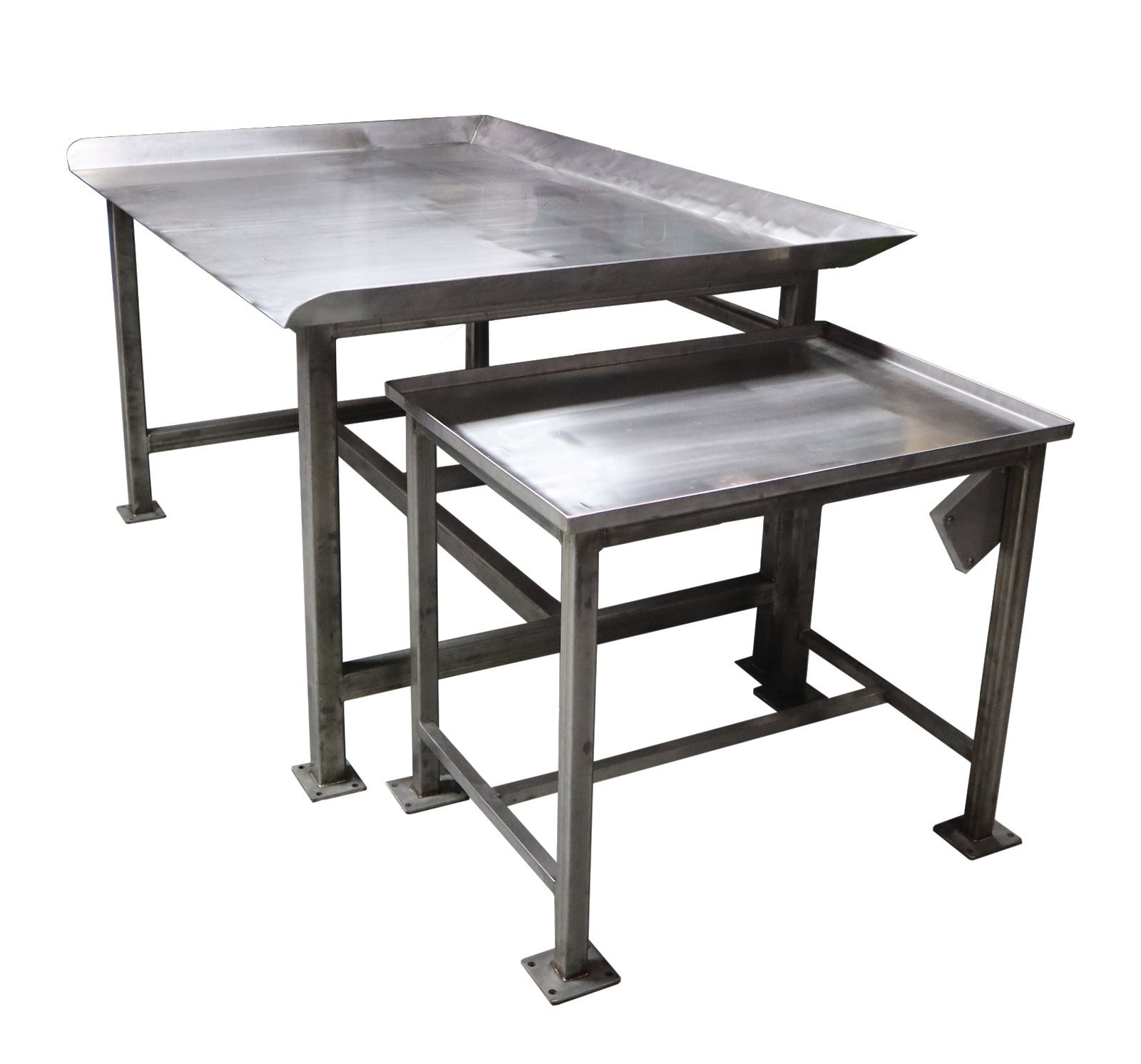 For frozen food and products that need to be kept at a specific temperature and easily within reach, the frozen produce processing table does the job. The table includes a drain, a set of walls, and an opening where products could be easily placed on it. As with other tables, the frozen produce processing table can be customized depending on the requirement.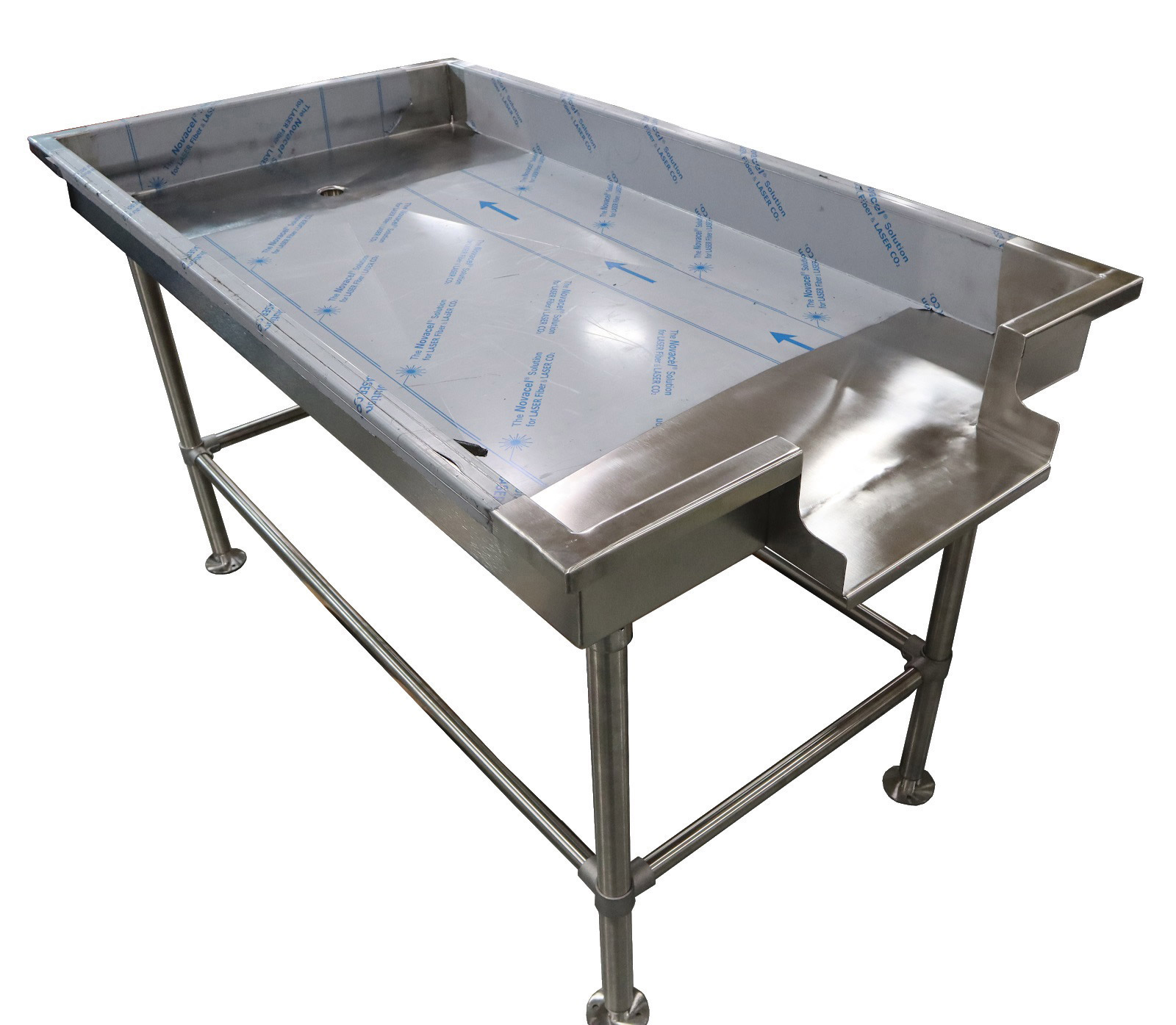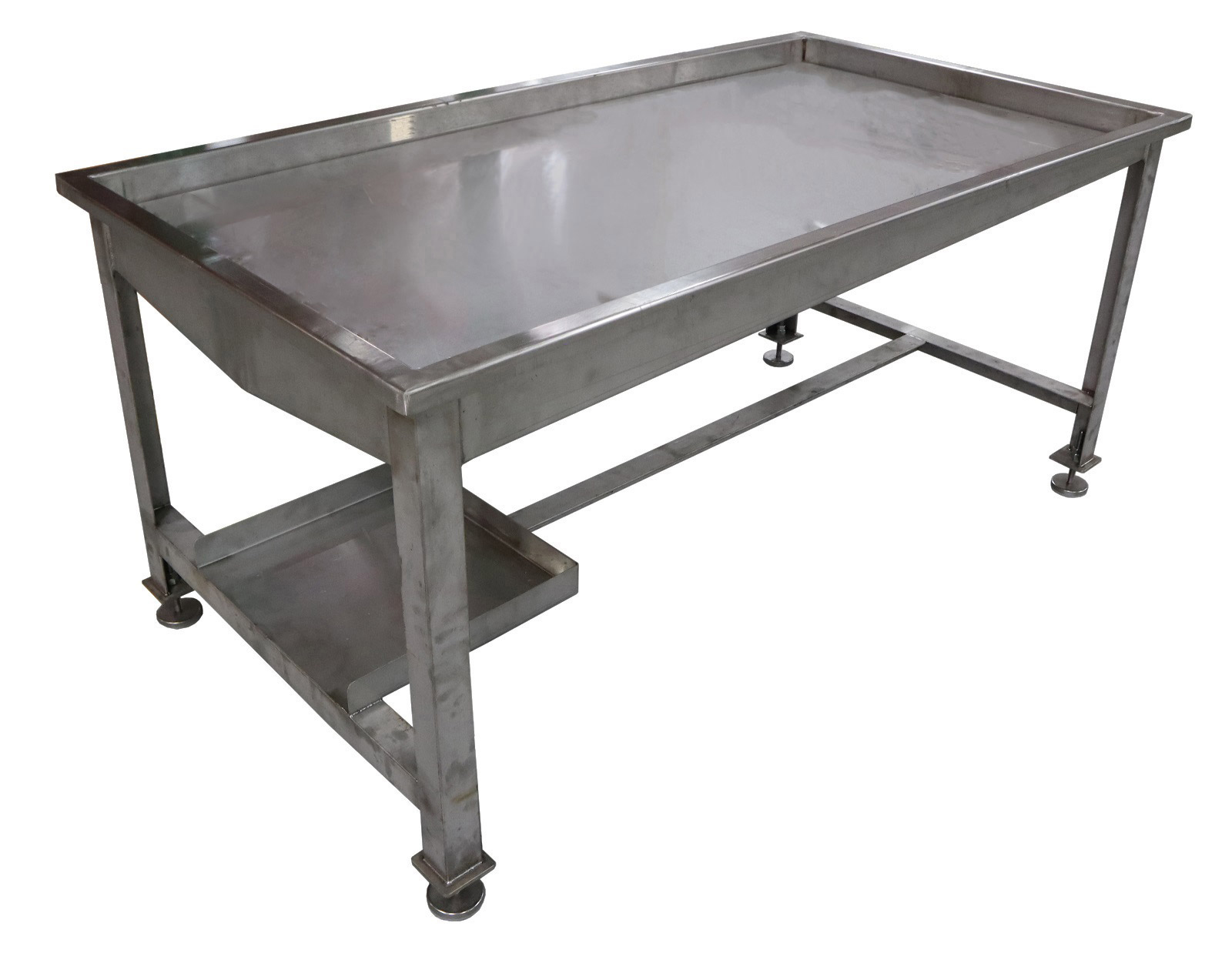 We also cater to the needs of veterinarians and their clinics. Our pet food processing table is scratch-proof and cold resistant so that pets can feel at ease whenever they visit their doctor for their regular check. The tables are also equipped with a tie-down hook and a drain.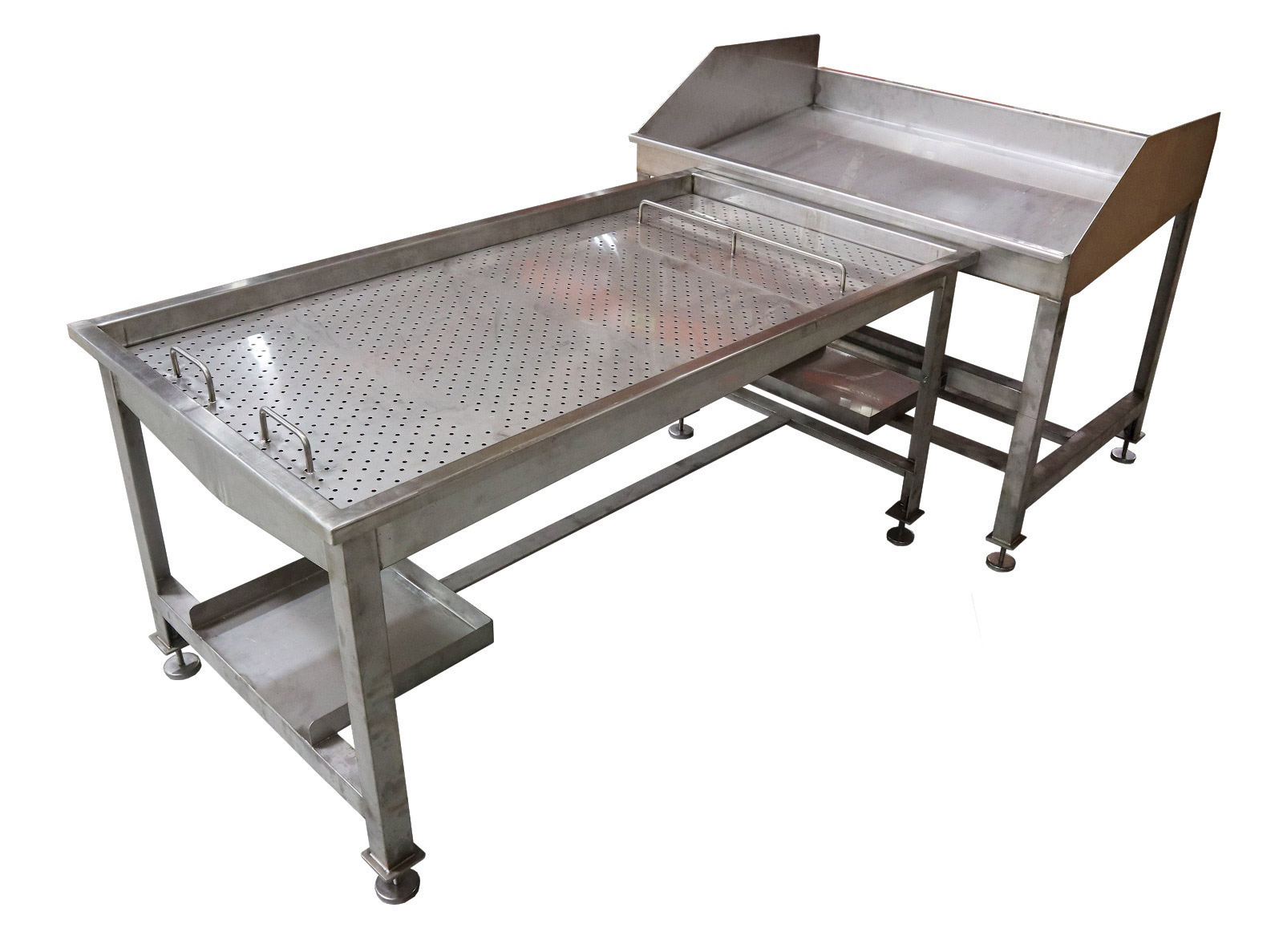 Other Stainless Steel Products
We offer a variety of stainless steel products, aside from stainless steel prep tables:
The stainless steel nesting oven rack can be used directly into carousel ovens, or ovens with Baxter-style lifts.
Known for its durability, the design of both the stainless steel single pan rack and the stainless steel double oven rack calls for having it welded entirely to maintain the material's integrity. The same is true for the specialized shelf rack and the double pan rack. Fasteners are attached to the heavy-duty casters for easier mobility.
We also customize stainless steel sinks for specific configuration requirements that are heavy-duty, sanitary and easy to clean.
Opting for pallets made from aluminum or stainless steel resolves issues on sanitation, particularly contamination because these use materials that are easy to clean. Since its fabrication call for welding the pallet entirely, clients can be assured that it would not rust, which could cause contamination.
We got the design idea of our stainless steel meat tote cart from one client who produces hand-held pizzas and gourmet sandwiches. Dripping pans are attached on the top and middle shelves to catch water dripping from plastic totes filled with meat and ice.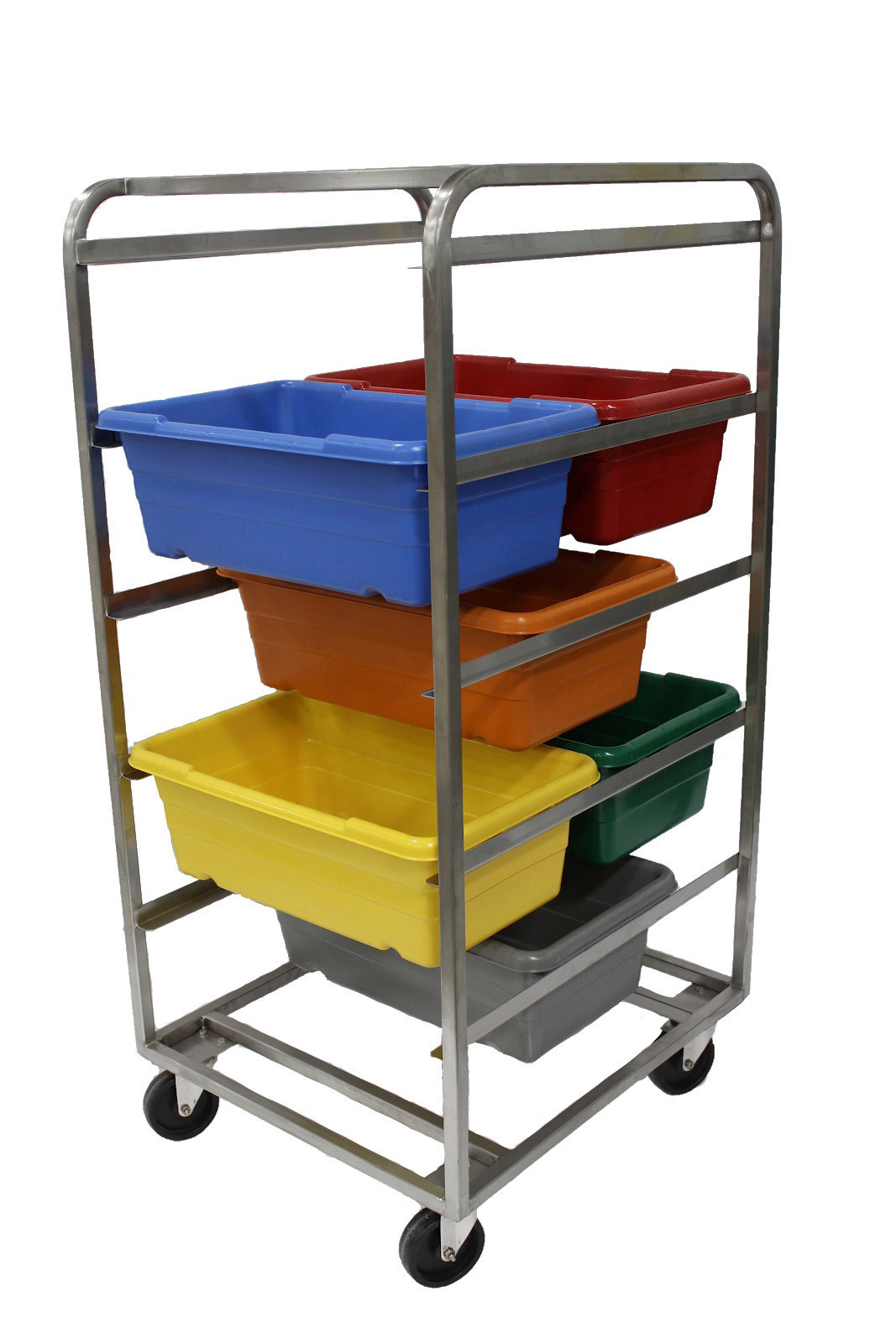 Both our lug rack and our five-shelf double lug rack are great to use in food processing settings because of the plastic lugs that can carry different kinds of material inside. It can also easily be pushed around with heavy-duty casters attached to the foot of the racks. Just like the other products, these racks are welded entirely to ensure durability.
Choosing a Stainless Steel Prep Table for Your Restaurant Kitchen
Just as how these prep tables will function in your kitchen later, it is really important that the layout is planned carefully. Determining the sizes and kinds of equipment that will go into space should allow you to gauge the required work table or rack that must fill the spaces.
Before buying, determine how the stainless steel prep table will be used, so you could pick the best steel to fit your needs.
Get advice from experts by scheduling an on-site visit from your prep table fabricator. Identify what add-ons that can be installed at stainless steel prep tables to maximize its use.
Conclusion
The key to choosing the right stainless steel prep table depends on getting the right supplier to do the job. Here at Schaumburg Specialties, we work with our clients so they get exactly what they need. Each kitchen or workspace is unique. We guarantee that our products need less maintenance because of superior craftsmanship. Call us today at 800-834-8125, and let's talk about racks and tables.