Equipment for Productive Bakery Businesses
The SHOPCraft® brand is synonymous with productivity, efficiency and quality you can count on. For over 30 years, Schaumburg Specialties has combined expertise and cutting-edge fabrication technology to supply bakery companies like Krispy Kreme Doughnuts®, Sara Lee Frozen Bakery, Rothbury Farms, Dunkin' Donuts and more with superior-performance products that last a lifetime. We like the taste of that!
Discover SHOPCraft®: the celebrated tables, racks, trays and carts for the commercial bakery sector.
SHOP THE RANGE
When it comes to operating a successful and highly productive commercial bakery business, you'll need more than good staff and great recipes. To achieve your production goals and to meet tight schedules, your business needs a variety of products that can effectively store and transport foodstuffs under a range of pressures; from intense heat through to low temperatures. To help America's thriving bakery industry rise to these challenges, we manufacture commercial kitchen racks, commercial bakery cooling racks and other baking racks (and carts) that are unrivalled in quality. 
Off the shelf and
custom products
Here at Schaumburg Specialties, we understand that many commercial bakery businesses often produce 'off the shelf' and customized products. Where a personalized approach is needed, we're here to assist with expert metal fabrication services. Regardless of your food production challenges, we can use bespoke designs to provide a solution.
ENQUIRE
Creating food
processing solutions
Forget poor construction, poor mobility and poor quality parts or components. When your commercial bakery company chooses SHOPCraft®, you can proceed in confidence that you're working with a lifetime-guaranteed product that increases the levels of productivity, efficiency and reliability that are critical to the success of your business.
ENQUIRE
SHOPCraft®
Racks and Carts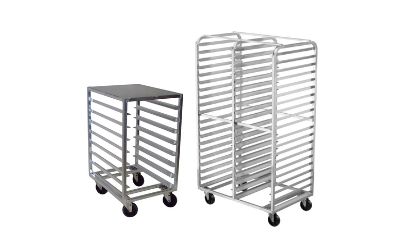 Constructed based on a unique, welded design, our selection of SHOPCraft® racks and carts can be found in commercial bakery environments throughout America and beyond. Forget costly repairs and replacements: our racks & carts are built to last.


Shop Now
SHOPCraft®
Ovens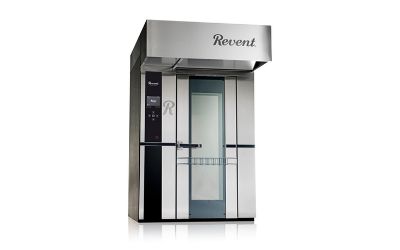 Our superior-performance commercial ovens offer the advanced features you need to create delicious, well-finished baked goods at high capacity and volume. Whether your facility needs a Single Rack Oven, a Double Rack Oven or a Proofer/Retarder, we've got you covered.
Show Now
SHOPCraft®
Dough Cutters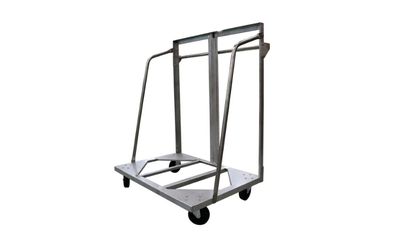 Productive and successful commercial baking operations demand durable, low-maintenance equipment for scaling operations. From single or double sheet pan dollies, to tables and dough cutters, we fabricate according to your needs.


Shop Now
Enduring Products for Commercial Bakeries
When we say that SHOPCraft's selection of pan racks, oven racks, dunnage racks and other kitchen equipment are built to stand the test of time and heavy usage, we mean it. Our choice of only the most durable of materials means that you can use your cart in the harshest of conditions, including fire and low temperatures. Meanwhile, our 100% welded construction allows for simple maintenance and cleaning.
We're proud to lead our industry with the world's strongest, most durable racks and carts, period. Our products allow your business to create even more high-quality baked goods en-masse, satisfying more customers in one baking session. Aside from that, the stability and mobility of our racks mean that you can move your inventory in a way that is simple and conducive to the highest levels of safety.
Contact

When asked if he would recommend SHOPCraft Colors to other people, Steve VandeWalle replied, "Yes, definitely. You can buy a cheaper rack anywhere else, but having a premium SHOPCraft rack with the anodized coating is well worth the money.
Steve V / Appleton, WI

Thanks so much for getting the racks to me! They just disappeared (into production) as soon as they got here - they are really great. The only problem is that the wheels turn!!

Ken J / Elk Grove, IL

We ordered the disposable bakery rack covers. They work great and the shipping time was super fast. Very satisfied and will reorder again. Great company!

David Leach / Illinois State University

I have enjoyed working with you and your company in the past several years. Your focus on customer service and the quality of your product far exceeds your competitors. I can always count on you to expedite my orders effectively and efficiently and many times I received my order sooner than I expected.

Bob V. / Carolina CPL Co-Op / NC

The pan carts look absolutely great! Really appreciate Eric driving them all the way down here. I think that's a first from any vendor we've ever dealt with! Really shows your guys' commitment to your customers.

Javier H. / Udi's - Pinnacle Foods / CO

HEAVY duty and solid. I wanted - and found - something that could stand up to lots of constant use. With its lifetime guarantee, I've kept our receipt, but I doubt I'll need it more than to remind myself and others what a quality bargain we found.
Peter Enchelmayer / St M Chapel Hill, NC / Kitchen Assistant

After receiving a sample [of your donut racks], it was immediately clear that these were the racks for us. The choice of materials and the quality of construction exceeded my expectations. After ordering over 800 racks from [Schaumburg Specialties] over the last 10 years I wouldn't think of purchasing them from anyone else.
Jason T / Central Florida Donut Distribution Center