Welcome to Schaumburg Specialties: Customizing Metal Where Metal Fabrication is Focused on Your Needs
Here at Schaumburg Specialties, we serve you as one of America's longest-running and most experienced metal fabricators. Manufacturing a huge variety of custom-built racks, carts, trolleys and other essential equipment for industries like food production; medical & veterinarian and aerospace manufacturing, our name has become synonymous with our highly popular SHOPCraft, INTELLICraft and MEDICraft brands. With all that industry expertise, it's no wonder we've been trusted by major brands including Krispy Kreme, Bimbo and Rothbury Farms. After all – as a family-run business, metal fabrication is in our DNA…
Metal Fabrication & Equipment Manufacturing for YOUR Industry
With our large manufacturing facilities and HQ offices based in Schaumburg, Illinois, our metalwork has been tried and tested by businesses in Chicago and beyond from the early 1980s. However, our brand heritage stretches back a lot further – and farther – than that. In fact, our roots can be traced back to the dense forests of Washington State in the midst of World War II, where our great-great-grandfather, Charles W. Schaumburg first used his family's fabrication skills to manufacture equipment for the war effort, including ammunition boxes and guards. 
Over the decades, the family business developed and rapidly grew to become a leading manufacturer of racks, metal carts, shelving units and more. Indeed, from pan & oven racks and indoor farming equipment through to operating tables and food processing benches, you can call on us to create the equipment you need.
We believe in the strength of our products. That's why we give you a lifetime guarantee. 
We Make It Your Way
We're passionate about using our decades of experience and precision-manufacturing skills to create equipment that transforms the productivity & efficiency at the heart of your business. Whilst we'll take the time to understand your unique spatial & operational requirements, we'll even use your own drawings or sketches to manufacture equipment that's built to last.
SHOP NOW
Advanced Fabrication Machinery
Your products are created using a combination of fabrication know-how and cutting edge metal forming equipment. Ensuring you receive high quality every time thanks to our Bystronic Xpert Press Brakes - the only press brakes out there that feature dynamic crowning. By using advanced machinery and CAD-based processes, you'll get precision and high performance every time.
REACH OUT
Industries We Serve
Aerospace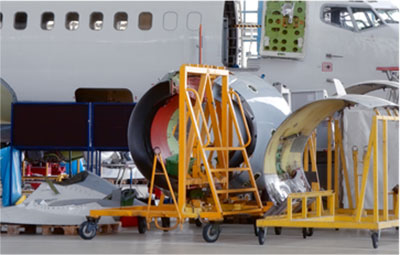 As the celebrated manufacturers of the iconic INTELLICraft range of tables, racks, carts and trolleys, Schaumburg Specialties are your leading metal fabrication experts catering for the aerospace industry. Where you require precision, we deliver.
Agriculture & Indoor Farming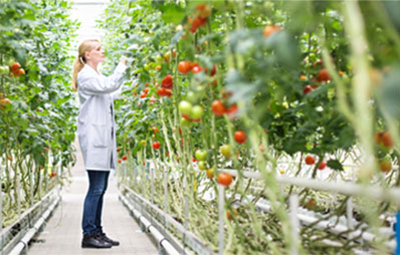 To support your agricultural business, Schaumburg Specialties offer an extensive range of precisely-engineered products that support high levels of productivity and harvest quality across hydroponic, aquaponic and aeroponic farming processes.
Bakery & Food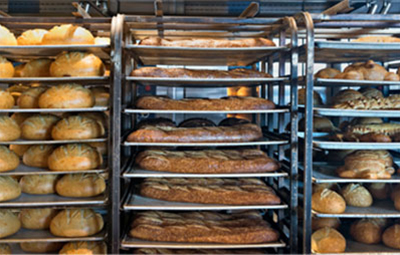 To help your thriving bakery business meet its challenges, we manufacture commercial kitchen racks, commercial bakery cooling racks and other baking racks (and carts) that are unrivalled in quality. For guaranteed performance, choose from our extensive SHOPCraft range, or place a custom order.
Manufacturing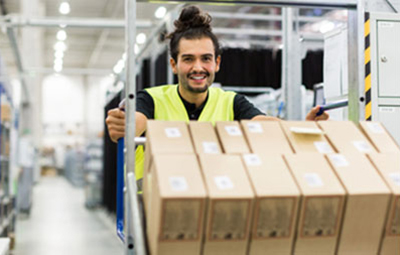 From utility carts to ladder picking trolleys and more, we use over 30 years of metal fabrication experience to give you a product that is designed and engineered to your precise specifications. After all: in today's manufacturing landscape, why settle for standard?
Medical, Dental & Veterinary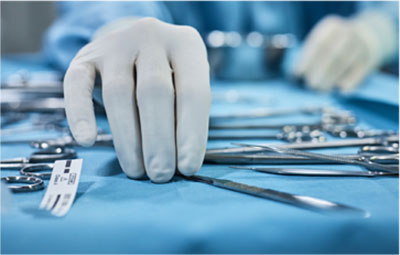 With the acclaimed MEDICraft selection by Schaumburg Specialties, medical and healthcare organizations like yours can invest in medical carts, pathology carts, mortuary or necropsy carts and custom made stainless steel treatment tables that are safe to use, easy to move and simple to clean.
Seafood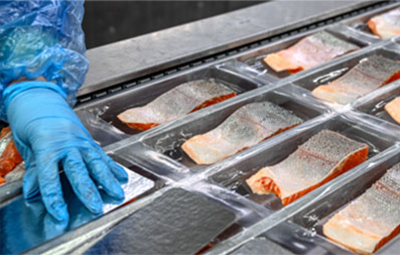 By investing in a 100% welded product from Schaumburg Specialties, your marine or boating company can proceed in confidence that storage, racking and transportation systems are stable, secure and engineered to the highest metal fabrication standards.
Expertise You Can Rely On

When asked if he would recommend SHOPCraft Colors to other people, Steve VandeWalle replied, "Yes, definitely. You can buy a cheaper rack anywhere else, but having a premium SHOPCraft rack with the anodized coating is well worth the money.
Steve V / Appleton, WI

Thanks so much for getting the racks to me! They just disappeared (into production) as soon as they got here - they are really great. The only problem is that the wheels turn!!

Ken J / Elk Grove, IL

We ordered the disposable bakery rack covers. They work great and the shipping time was super fast. Very satisfied and will reorder again. Great company!

David Leach / Illinois State University

I have enjoyed working with you and your company in the past several years. Your focus on customer service and the quality of your product far exceeds your competitors. I can always count on you to expedite my orders effectively and efficiently and many times I received my order sooner than I expected.

Bob V. / Carolina CPL Co-Op / NC

The pan carts look absolutely great! Really appreciate Eric driving them all the way down here. I think that's a first from any vendor we've ever dealt with! Really shows your guys' commitment to your customers.

Javier H. / Udi's - Pinnacle Foods / CO

HEAVY duty and solid. I wanted - and found - something that could stand up to lots of constant use. With its lifetime guarantee, I've kept our receipt, but I doubt I'll need it more than to remind myself and others what a quality bargain we found.
Peter Enchelmayer / St M Chapel Hill, NC / Kitchen Assistant

After receiving a sample [of your donut racks], it was immediately clear that these were the racks for us. The choice of materials and the quality of construction exceeded my expectations. After ordering over 800 racks from [Schaumburg Specialties] over the last 10 years I wouldn't think of purchasing them from anyone else.
Jason T / Central Florida Donut Distribution Center

Racks fit perfectly. Appreciate the extremely fast shipping. The crew is rejoicing, this will make the rest of our production week so much more manageable!
Jan Taborsky / Happy Campers GF

Having never worked with Schaumburg Specialties before, when we moved into a new facility, we inherited a bunch of oven racks, and one far outlasted all the others. You could feel it was much studier and stronger than the ones we were used to using. That rack was made by Schaumburg Specialties, so we decided to call them and order several more.
Karen / Texas French Bread