---
Perhaps the most important part of any restaurant is its kitchen. It's the heart and soul of the restaurant and its main income-generating body. With the sheer importance of the kitchen, while also accounting for budget, it stands to reason that you only get the best equipment that can support your restaurant's operations.
When using the best restaurant kitchen equipment, you create a seamless flow of food from your kitchen prep table to your customer's plate. But it gets even better with Schaumburg's picks for the top 5 kitchen equipment your restaurant must have. Check out our list below.
Restaurant Kitchen Equipment/Commercial Kitchen Equipment
Having the right equipment for your kitchen can spell the difference between a well-oiled machine or a kitchen nightmare. It goes without saying that there are kitchen basics that your restaurant kitchen must absolutely go without, such as an oven, fryer, stove, broiler, knives, a grill, and other kitchen utensils.
Our picks for kitchen must-haves are those that can improve kitchen performance and help make your kitchen more efficient. You can check them out below.
Food Prep Table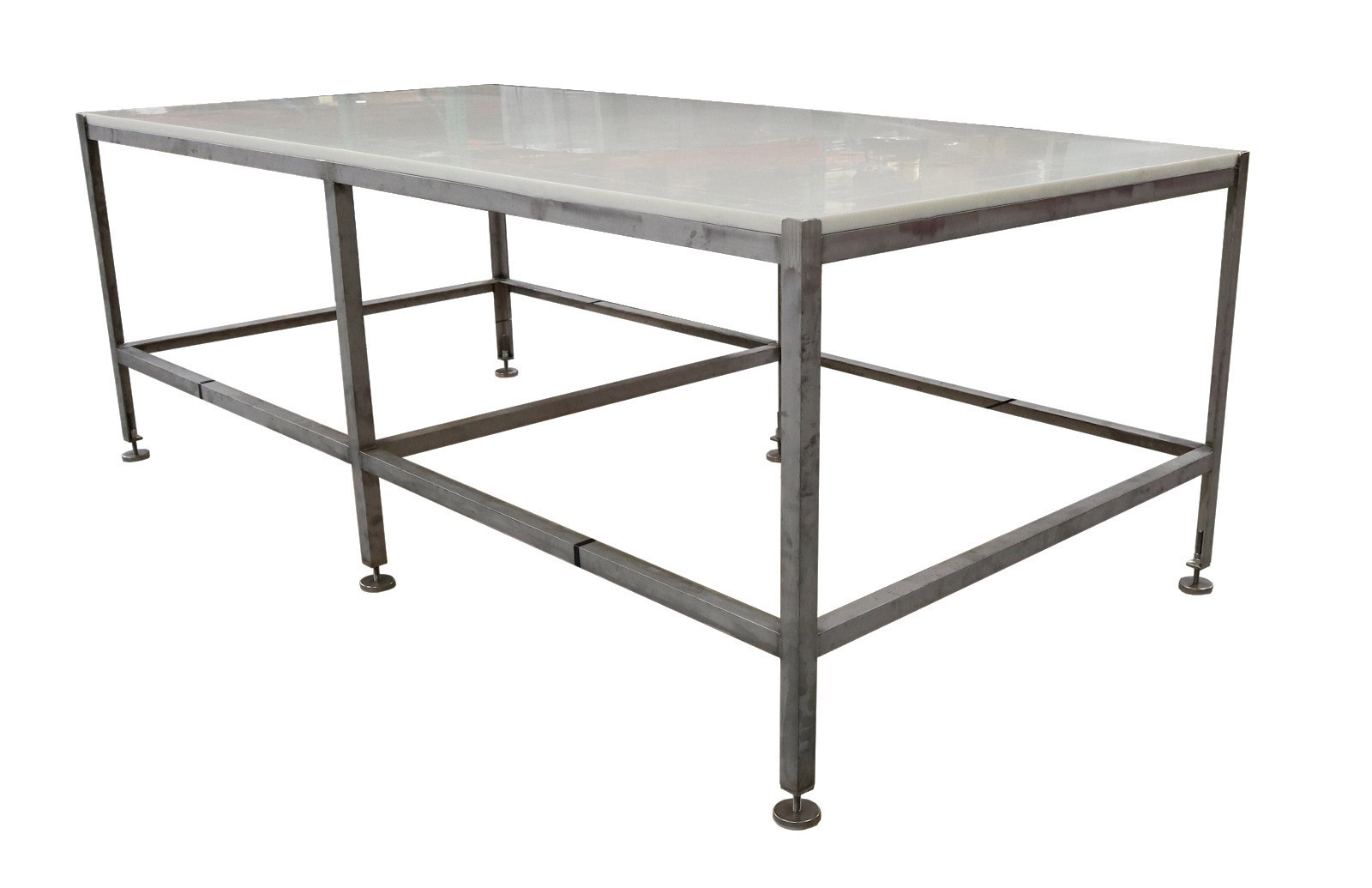 Your food prep table gets the most traffic inside your kitchen. Almost all processes that is done inside the kitchen happens on the commercial food prep table. It gives you so much space to handle all food prep such as cutting, slicing, dicing, mixing, and rolling, among other things. Not only that, it gives you additional space underneath as it combines cutting surfaces with storage space like a cabinet or an extra refrigerator.
Because there is so much going on during food prep, much thought must be placed when choosing a table for your kitchen. One consideration is the size of your kitchen as well as your restaurant. Smaller restaurants tend to have smaller kitchens so smaller prep tables will suffice. Meanwhile, larger-scale restaurants tend to be busy, which needs larger kitchens and, to a certain extent, more space for food prep.
Material is also another consideration. Stainless steel is the most popular choice for kitchen food prep tables because it is a strong material. Stainless steel food prep tables are assuredly sturdy in construction. Additionally, they are resistant to corrosion and staining from food. It also provides a non-stick surface, which makes it easier to handle food ingredients. But above all, stainless steel is easy to sanitize. This makes it easier to adhere to food and safety standards and regulations and will make sure that your kitchen and food is clean and safe.
Speed Rack
Most of the important equipment inside a commercial kitchen is based on the dimensions of a standard sheet pan, which is about 18 x 26 in. This was done so you won't have to transfer food to another sheet pan for baking in an oven, or a smaller container for chilling in a fridge. This brings us to the next essential piece of commercial kitchen equipment – speed racks.
Speed racks are racks that hold sheet pans in a vertical stack. They can function as a cooling rack where baked goods are allowed to cool, or where the temperature of chilled ingredients can be raised to room temperature. But its best function is the easier transport of products inside the kitchen. After cooking, simply place the sheet pan on the speed rack to cool then stick inside a refrigerator for chilling.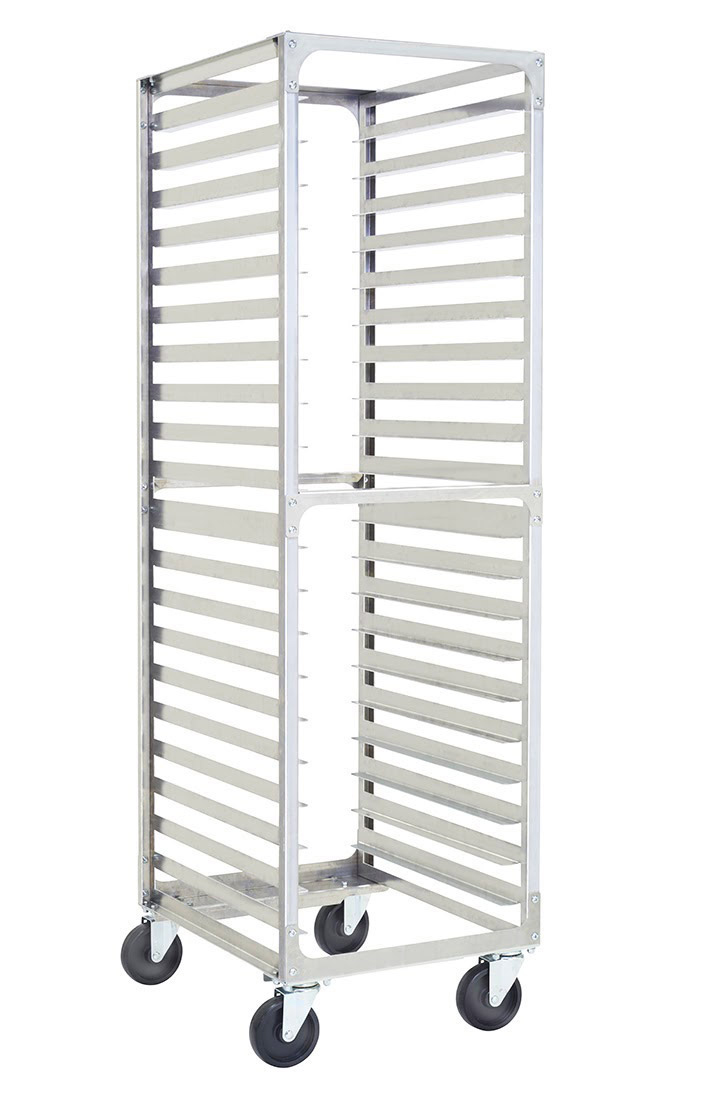 Speed racks can save you plenty of space while also proving useful in improving mobility inside the kitchen. When not used in cooking, it can also be used as a holder for utensils, baking sheets, or other key ingredients.
Stainless Steel Kitchen Table
Stainless steel kitchen tables technically have the same function as prep tables but have one fundamental difference. They improve kitchen functionality by providing more counter space to work with inside the kitchen – but without the refrigeration unit below. Instead, most stainless steel kitchen tables have drawers and/or an additional surface below for storing kitchen equipment such as pots, pans, and utensils.
Stainless steel kitchen tables are available with a variety of design options. You can get tables with practical features such as a built-in sink for easy washing and wheels for extra mobility if you need it.
Crate Dolly
For high-volume restaurants and commercial kitchens, crate dollies are heaven-sent. Also called dolly carts and box carts, these lovely contraptions let people handle materials, ingredients, basically, anything the restaurant needs, that are heavy and be moved over long distances without breaking a sweat.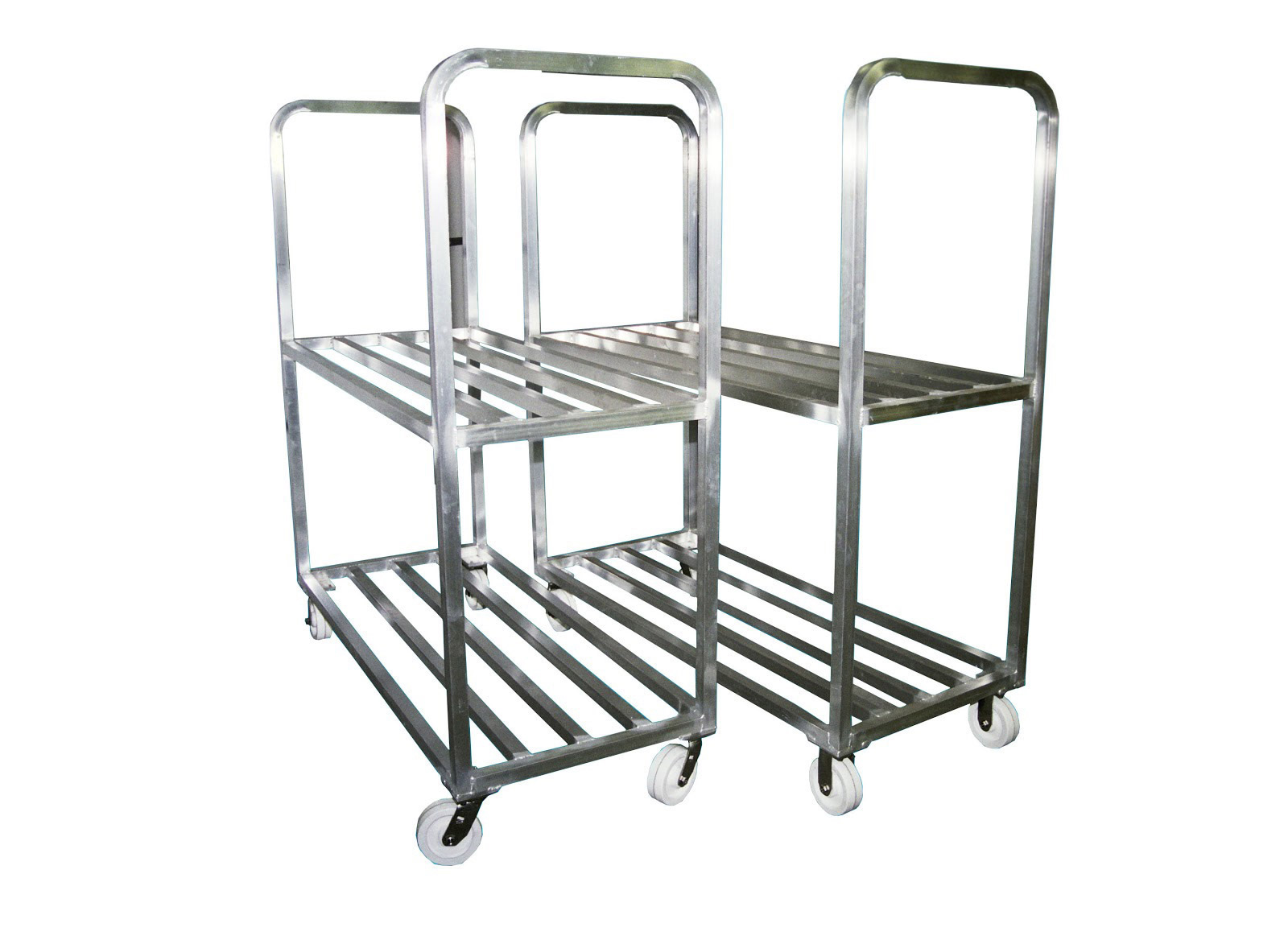 Crate dollies are used around the kitchen for transport. You can transport anything from equipment to ingredients. Most commercial kitchens use crate dollies to receive deliveries for ingredients and transport them easily to the freezer or cold storage, or finished products to the loading bay and have them delivered.
There are a number of crate dollies that you can choose, which vary according to their size and carrying capacity. The size you choose will depend greatly on the volume of goods that need to be transported on a daily basis. Most commercial kitchens require higher capacities to handle the high volumes of goods they receive as well as need to transport regularly.
Special dollies also exist, such as those designed for transporting dishes and glassware. Others are also built to handle waste disposal, which has been designed with large, bulky trash containers for easy throwing of trash. What type of goods will you be transporting daily?
Commercial Oven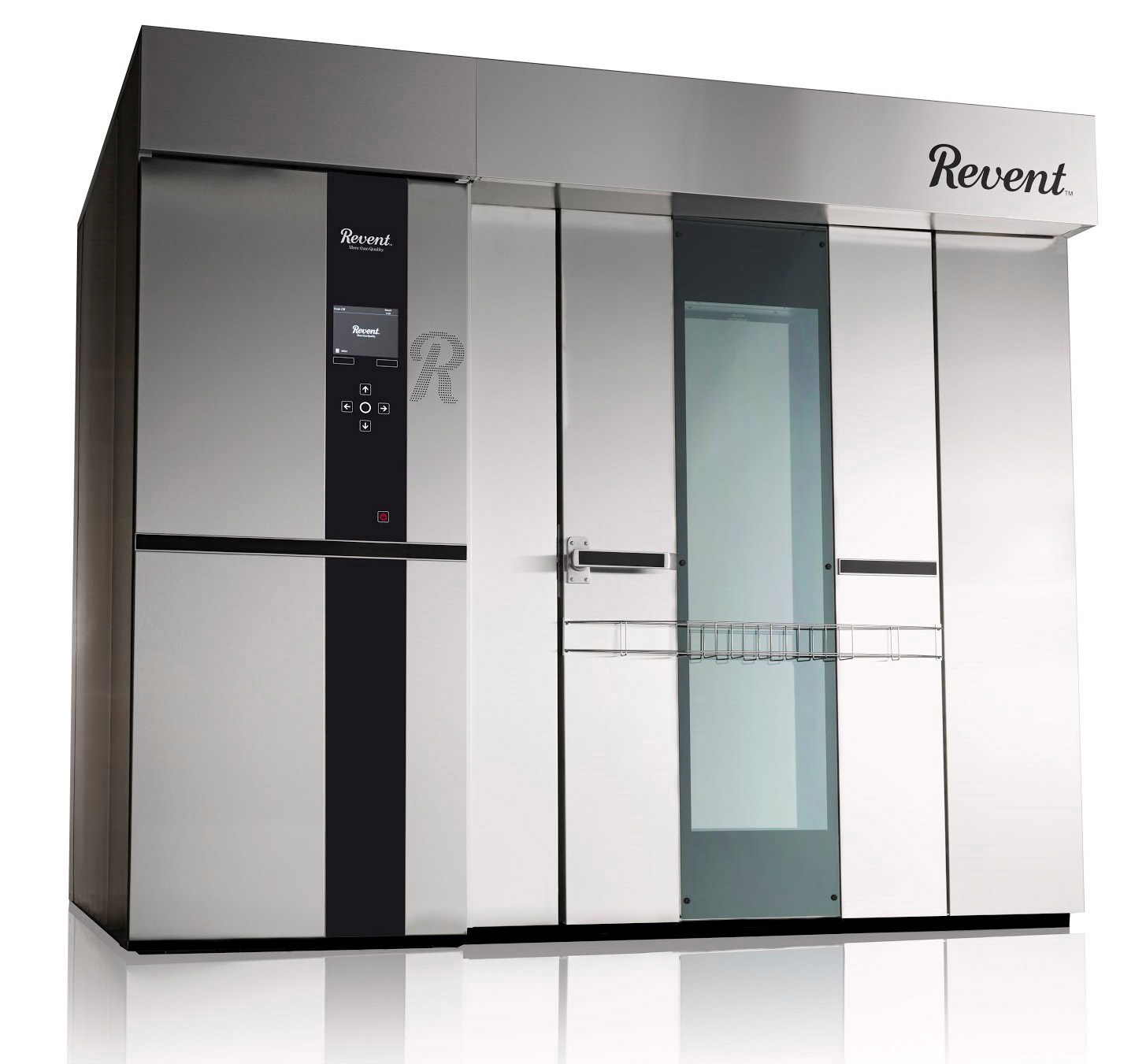 When your restaurant heavily features roasts, broils, and many baked goods, then having an oven inside your kitchen is a definite no-brainer. But for commercial kitchens, standard ovens aren't going to cut it. For your restaurant, you need a commercial oven.
A commercial oven is different from the ones you use at home as they are designed for, well, a commercial setting. Thus, it has a higher capacity with an even higher threshold for heat. This means it can handle prolonged periods of use, which can be hours and hours on end without shortening its life expectancy. Moreover, it has a variety of cooking settings that can be changed depending on what the recipe calls for.
Other Must-Have Equipment
Aside from those given above, here are a few other kitchen equipment and tools that your commercial kitchen must never go without.
Meat Lugs
Meat lugs can improve your kitchen's functionality as they allow you to carry heaps of ingredients at a time. They were originally designed for carrying meat at meat processing facilities but their purpose has evolved over time. Today, they are used to hold veggies after harvest, which is useful if you grow your own ingredients in your garden. They can also be used as a container for mixing meat with seasoning.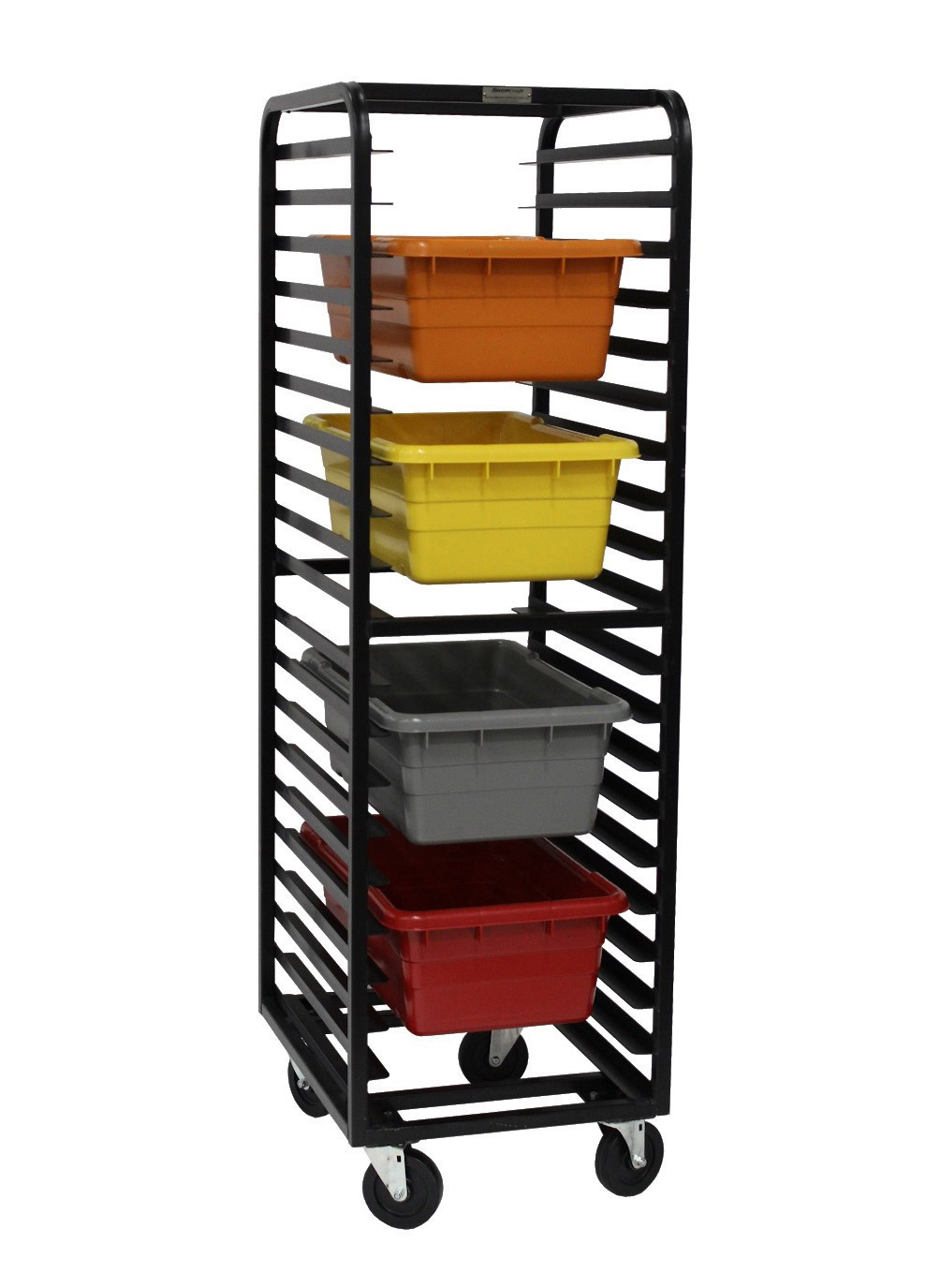 Dough Troughs
Dough troughs are quite useful in restaurants that serve breads and other pastries. In lieu of kneading bowls, you can use commercial dough troughs when kneading and transporting huge piles of dough at a time.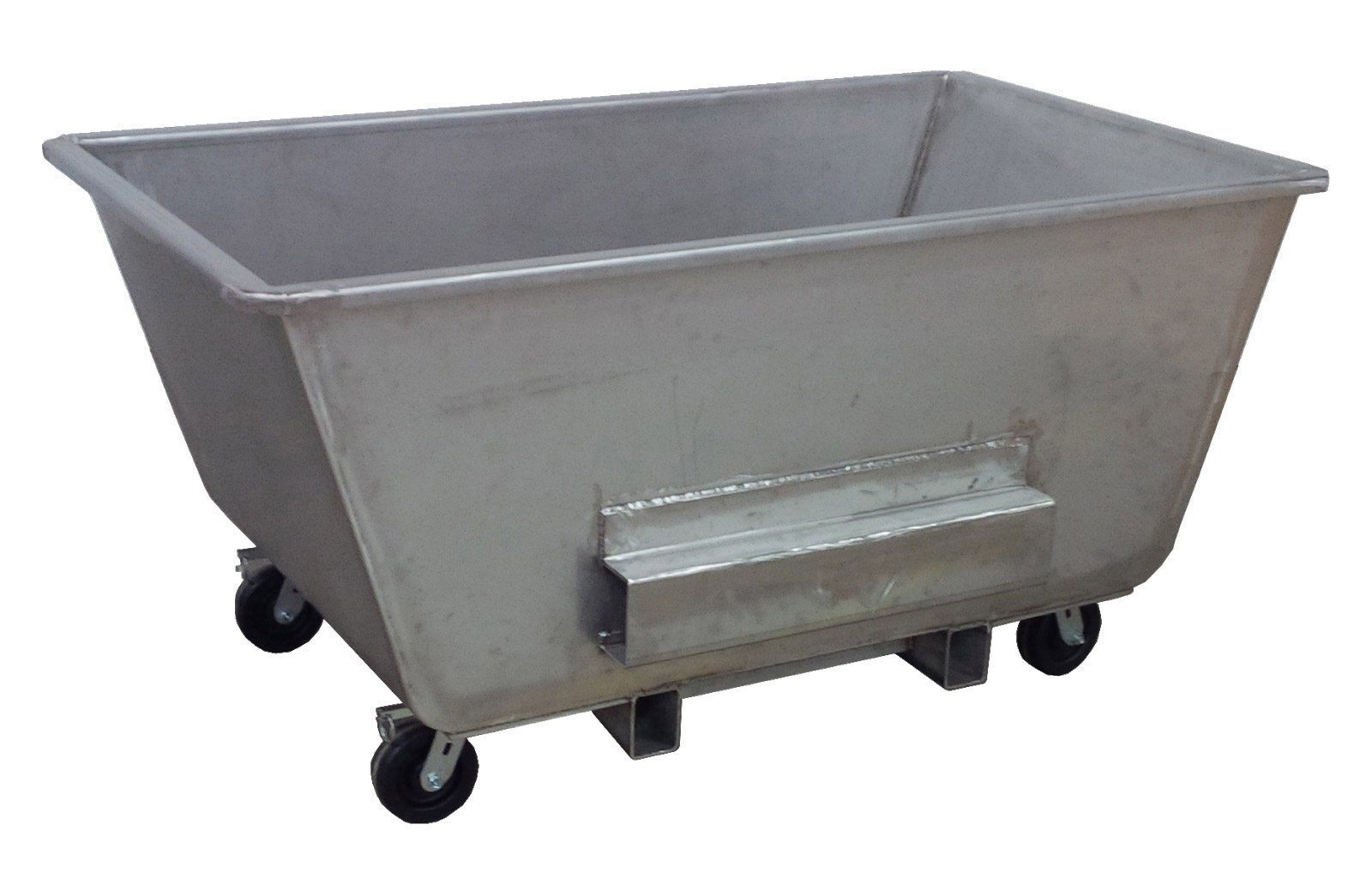 Lug Racks
If you use plenty of meat lugs, having lug racks can prove very useful for storing your lugs. Meat lugs are stored vertically on the racks and can be used to transport loads of meat, veggies, prepared ingredients, dirty dishes, or even laundry.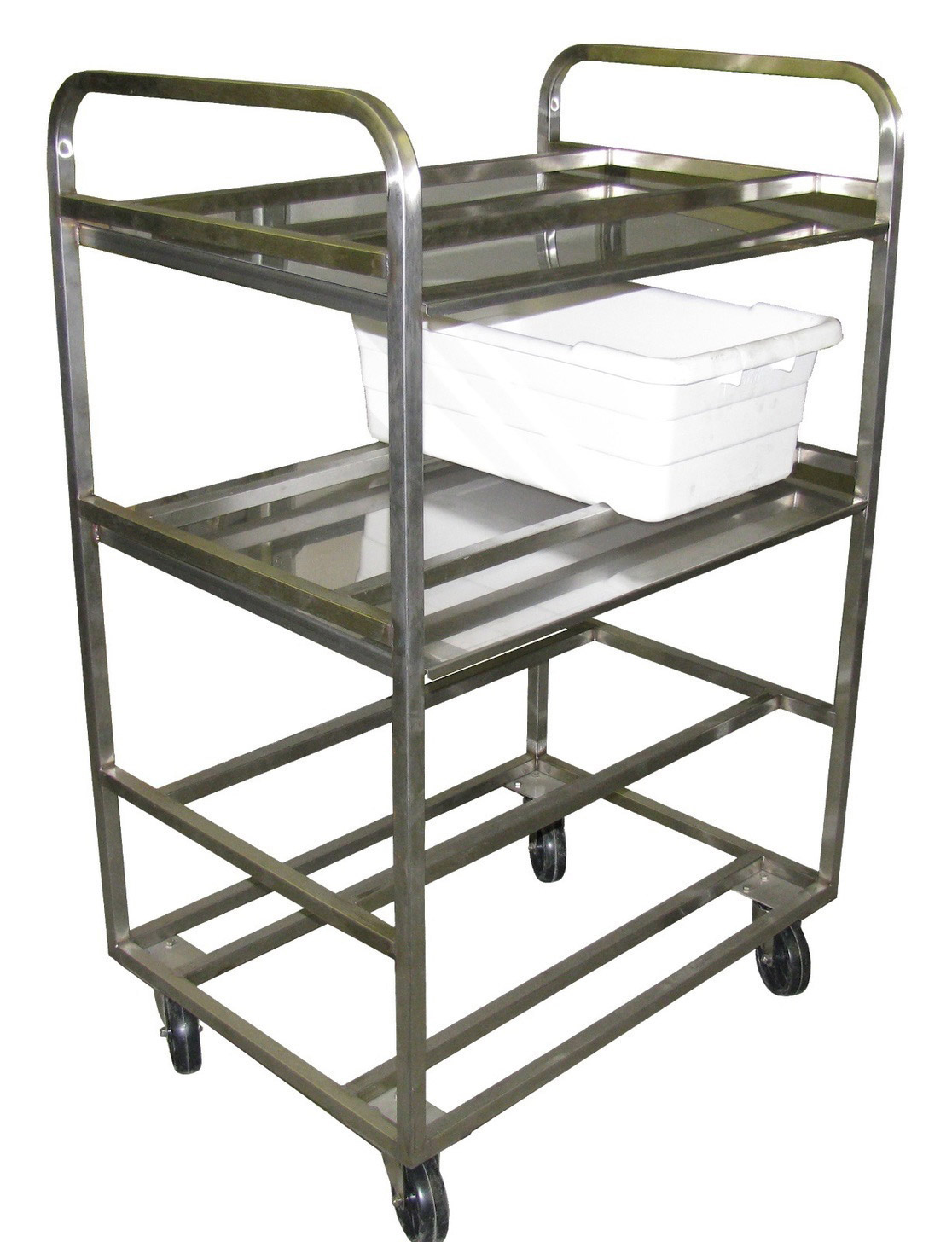 Rack Covers
Protecting the integrity of your ingredients is a must inside commercial kitchens. Rack covers allow you to rest your ingredients or finished products on racks for prolonged periods of time without any risk of contamination. This also allows you to safely transfer your ingredients when you need to.
Taking Care of Your Restaurant Kitchen Equipment
Never underestimate the sheer importance of your kitchen equipment. Having a piece of equipment busted, infected, or broken can result in some serious downtime inside your kitchen. And in restaurants, downtime = fewer profits. That is why it is paramount that you not only know what to get for your kitchen, you must know how to take care of them, as well.
Here are some maintenance tips to help keep your equipment running as smoothly as possible.
Create a proper maintenance program.
Most of your kitchen equipment are made of stainless steel. Although they are practically resistant to kitchen elements, wear and tear can eventually take over when they are frequently subjected to kitchen activities. Corrosion and bacteria are your enemies here. A maintenance program that lets you keep track of maintenance activities can make sure you are always on top of your cleaning duties.
Do frequent inspections.
Always check the status of your equipment. Check your fryer for grease spots. Check behind the oven for possible problems with insulation. Have you taken a look at the underside of your prep tables? Know what needs to be cleaned immediately – and what needs to be cleaned frequently.
Maintain your floors.
Floor maintenance is an underrated way of keeping your equipment in tip-top shape. After all, your equipment may be just one slip away from suffering great damage, not to mention the accidents it can cause.
Schaumburg Specialties is a manufacturer of food service equipment such as bakery racks, pans, commercial ovens, and many more. Located in Schaumburg, Illinois, the company is dedicated to improving the services offered by commercial kitchens around the country by manufacturing commercial equipment that is durable and can last a lifetime. Check out their wide array of commercial kitchen products here.