---
Here at Schaumburg Specialties, your productivity is our passion. We understand that in the world of commercial baking and industrial food production; quality and consistency are key. In order to help our customers achieve consistent baking quality, we're now proud to stock Single Rack Ovens and Double Rack Ovens from the pros at Revent.
In the world of baking, the Revent brand needs little introduction. Inventing their first rack oven over half a century ago in 1950, these oven manufacturing experts have become the top sellers in the world, with their products now used in over 50 countries across Europe, Asia, Africa, the Middle East and North America.
Revent Ovens: In Bread We Trust
Revent Ovens often quote their famous mantra: "In Bread We Trust". Indeed, when bakers see the results that come out of these ovens, it's not hard to see why. With our selection of Single Rack Ovens and Double Rack Ovens from Revent, you can expect the following results and more:
Perfect color and crust with EVERY bake

Less weight loss

Minimized waiting time

Simple, rapid installation

Minimized heat loss

Convenient baking ovens that are safe and easy to use!
Aside from these awesome results, you can also expect an oven that is more sustainable than the rest. That's down to the fact that Revent places sustainability at the heart of every oven they manufacture, helping their users lower their carbon footprint as well as their energy bills.
Elegantly and ergonomically designed, Single Rack Ovens and Double Rack Ovens by Revent allow multi-baking opportunities like no-other. Say hello to increased productivity and increased profit margins!
The Revent Single Rack Oven and Double Rack Oven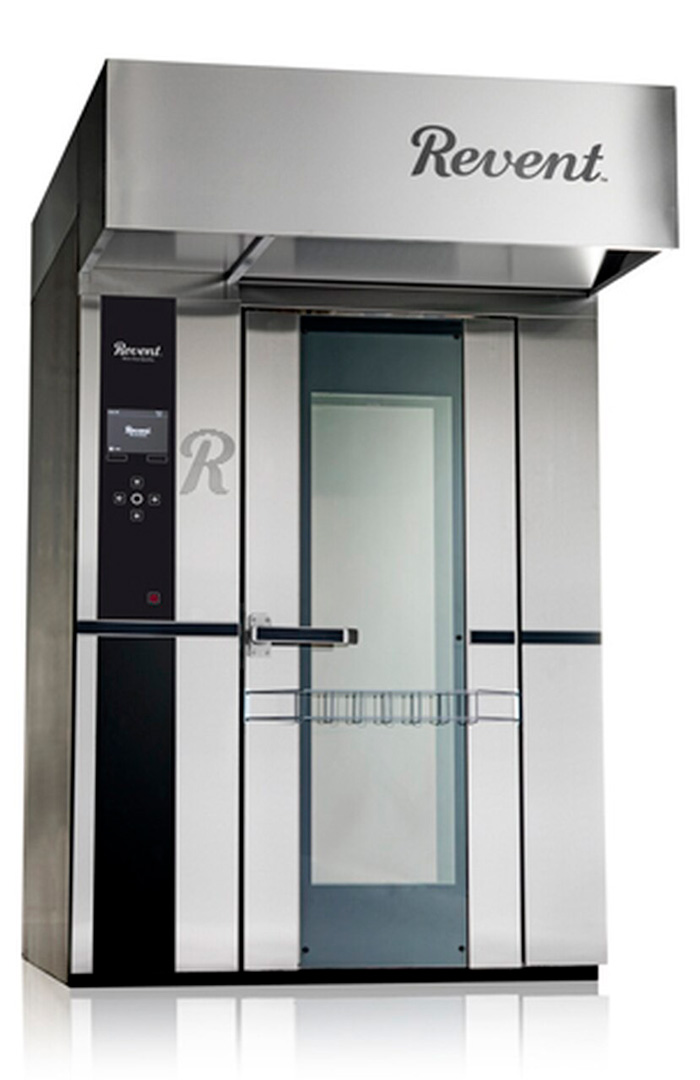 Baking virtually anything without any adjustments, this commercial kitchen essential offers Total Convection Control, guaranteeing even bakes, even coloured products and maximised bread volume.  What's more, this oven's HVS (High Volume Steam) system ensures excellent texture and a crust that is crispy and simply delicious.
Perfect bake without rejects.

Industry leading availability and output for 24/7 production.

Most flexible choice for a diversified bakery assortment.

Simple handling with self-instructive GIAC control panel.

Bakes up to four different products at once with our multiple-alarm system.

Renowned durability with the longest life expectancy on the market.
This high-tech oven is a must for any bakery business that's serious about boosting productivity. Order yours directly from Schaumburg Specialties!
Order your Single Rack Oven or Double Rack Oven directly from Schaumburg Specialties today!
Schaumburg Specialties: Your Productivity, Our Passion
businesses and other food production professionals throughout America to boost productivity and quality with every single bake. Whether you need a custom-made oven rack from our iconic SHOPCraft brand or a bespoke range of ancillary equipment for precision manufacturing, our metal fabrication team has you covered. To get started, contact us to discuss your unique requirements.