---
In the world of commercial baking and industrial food production, there are three things that mean everything: quality, productivity and cost-effectiveness. However, ticking all three of these boxes can be a challenge – especially in environments where production space is limited. The solution? SHOPCraft racks: the iconic brand of bakery racks that promise to make 2023 your most productive year yet!
As we enter a new year, we're teaming up with bakery and food production businesses across the country to make 2023 their most streamlined, efficient and productive year ever. And, with costs rising across all areas – from energy consumption to ingredient costs – we're helping our customers do this in a way that is as cost-effective as it gets. Keep reading to learn more!
How We Can Make Your 2023 More Productive
Here at Schaumburg Specialties, we're helping our customers take levels of quality, productivity and efficiency to the next level by doing what we do best: making lifetime guaranteed oven racks that make more products, faster. We've been doing what we do for over four decades, and now we're passing that expertise onto you. In today's competitive marketplace, why settle for less?
We're passionate in our belief that the SHOPCraft brand is more than just a selection of racks. These welded, durable products represent a lifetime investment that can truly transform the quality and efficiency at the heart of your food production business. Here's just a few ways how we can help enhance your business in 2023…
Benefit #1: Our Racks Will Save You Money in the Long Term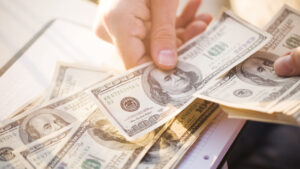 Time and time again, we speak to bakeries and other large-scale food production businesses who have, in the past, opted for cheaper oven racks. Whilst this might save them some pennies in the short-term, it is often inevitable that these lower quality racks will break down after some months of heavy use. Aside from the time and effort it takes to reorder these racks, it can represent a major cost.
Unlike other options on the market, SHOPCraft oven racks are supported by a series of guarantees that keep you covered in the long-term. That means we will repair or replace racks that have broken down due to material defection – although the likelihood of this actually occurring is extremely low. We stand by the quality and workmanship behind our products…
Lifetime guaranteed: SHOPCraft racks are covered by a lifetime guarantee. We guarantee that our products will be free of defects in materials and workmanship for the entire lifetime of the product. That means that if anything goes wrong that isn't down to misuse, we'll repair or replace it free of charge.
No broken slides, ever!
Robust plate mounted casters for easy caster replacements
Forget costly replacements and repairs. Here at Schaumburg Specialties, we keep our customers covered for life!
Benefit #2: Our Racks Can Help Streamline Your Processes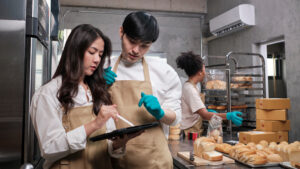 SHOPCraft racks don't only help you save money in the long term. They also help streamline your production processes, helping you increase your profit margins. If increasing your level of productivity in 2023 is a top priority, our selection of durable, convenient racks are the obvious choice. Here's how we do it:
Unparalleled convenience
In food production environments, productivity levels will often depend on how easy – or difficult – it is to move various foodstuffs and ingredients around the production floor. As the old saying goes: "most of the work in food production is in moving stuff around". Our stable design ensures that your racks are moved smoothly and efficiently around your production floor, cutting huge chunks of time out of your production process. What's more, our welded construction requires little maintenance compared to other options on the market, meaning you can focus more of your time and resources into producing the baked goods your customers want.
Bake more products, faster
Our multi-leveled design combined with sturdy casters means you can produce more products, faster. Made to order and totally custom built, we can design a unique rack that's engineered to fit perfectly within any industrial oven that you have. This means that you can bake more products, faster, boosting your productivity levels along the way.
Benefit #3: SHOPCraft Racks Are Better for Employees and Guarantee Less Inspection Issues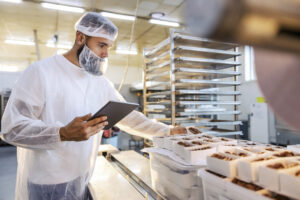 Unlike the mass-produced, generic and cheaper oven racks out there, Schaumburg Specialties design all SHOPCraft racks with government regulations in-mind. We understand the difficulties involved in ensuring that oven racks are clean enough to pass USDA inspection. That's why we remove sanitation concerns by welding the end of all tubes together, closing up the ends.
This is in comparison to other racks which may have open tubes, creating perfect places for food debris or moisture to build up, creating additional problems like mould. The fact is, if you can't clean your equipment properly, you face a variety of different sanitation issues, which will cause you more headache and money in the long run.
Aside from that major benefit, it always pays to bear in mind that productivity starts with happy and fulfilled workers. Poorly constructed racks and other damaged pieces of equipment can also pose danger to your employees. If a rack is damaged and falls over or breaks, it could potentially injure one of your employees. While you don't want one of your employees to become injured, you also don't want to face workers' compensation or a lawsuit. Ensuring that you use high-quality racks that will not tip over or break will allow you to rest assured knowing that your employees are safe.
Upgrade Your Food Production Business in 2023 with Schaumburg Specialties
Here at Schaumburg Specialties, your productivity is our passion. Regardless of your spatial, budgetary or operational requirements, our team of metal fabrication experts can design and manufacture the perfect rack to transform the productivity at the heart of your business. To make 2023 your most productive year yet, contact us for a free quote.