---
Donuts, cherished all year long, witness a delightful surge in demand during special occasions like Valentine's Day and Halloween. But as a donut baker, maker, and lover, how much do you really know about the delectable doughy delight that's one of America's favorite treats?
Read on for a brief history of how the donut came into being, a few fun facts, and how our SHOPCraft range can ensure your business is ready to meet the spooky season donut demand…
The History Of Donuts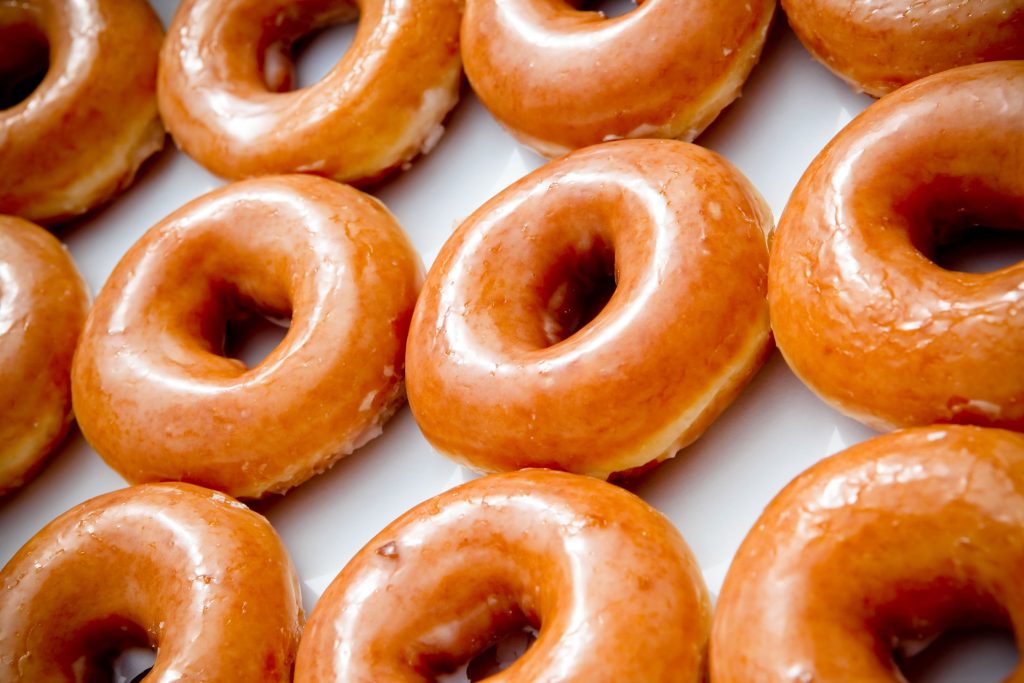 Modern donuts made their way to America back in the early 18th century when New York was called New Amsterdam. The Dutch settlers at the time introduced them as olykoeks, which literally means "oily cakes." By the 19th century, donuts were viewed as an American food and looked much more like the donuts we're used to today.
According to Smithsonian.com, in 1847, a sailor named Hanson Gregory claimed to be the inventor of the ringed donut shape. Gregory's mother, Elizabeth, would make her son tasty treats of deep-fried dough, flavored with nutmeg and cinnamon, for his voyages. Legend has it that she would put hazelnuts or walnuts in the center, where the dough did not cook through. Perhaps this is where they got the name "doughnuts."
There are many thoughts as to how Captain Gregory first put the holes in the donut. Some thought that he did so to stint on ingredients and others figured he thought the hole would help make them easier to digest. Our personal favorite is that at some point he needed two hands on the ship's wheel, so he punctured the donut with the spoke of the wheel, leaving a hole! Captain Gregory put an end to the rumors 50 years later in an interview with the Boston Post, stating that he used the top of a round tin pepper box to cut a hole in the middle of the donut! And there you have it, the creation of the modern day donut!
Donuts And War
As well as Valentine's Day or Halloween being an extremely popular time for donuts here in the US, we also celebrate National Donut Day in June – and that special day also has its roots steeped in history.
It all started with World War I and the Salvation Army, when "Donut Girls" or "Donut Lassies" served along the frontline with the soldiers, offering them donuts and coffee. When the Salvation Army started in 1917, they sent 250 volunteers overseas to set up huts and hand out clothes, supplies, and baked goods to US soldiers. They soon discovered that serving baked goods was difficult due to the condition of the huts and limited rations, so they began to fry donuts in soldiers' helmets, seven at a time!
National Donut Day was started in Chicago in 1938 to host the Salvation Army Donut Girls, and to this day it is celebrated as an unofficial holiday. The women who served donuts to soldiers were given credit for popularizing them in the US when the troops, who were nicknamed "doughboys" returned home.
A Few World Records And Fun Facts!
A Guinness World Record for the fastest time to eat a jelly-filled doughnut is 33 seconds.
Krispy Kreme holds the world record for largest box of donuts, weighing 297 lbs 10 oz. The box was 19ft 4in long, 13ft 5in wide, and 2ft 10in deep and was filled with 2,700 donuts!
In 1981, John Haight set the world record for donut eating when he ate 29 in just over six minutes.
With 250 donut shops total, Boston has the most donut shops per person – one for every 2,480 people.
While Canada produces way fewer donuts than the United States, it has the most donut shops per capita than any other country!
In the US alone, over 10 billion donuts are baked each year!
Everything You Need For Donut Baking Perfection
So now you know about the history of the delectable donut – and a few fun facts! – it's time to make sure you're all kitted out to make the best donuts in the business!
Here at Schaumburg Specialties, we're the perfect donut production partner because we have everything you need to ensure your donuts are baked to perfection and your workspace efficiency and productivity is optimized to meet peak season demand. Continue reading to learn about our amazing SHOPCraft range, which caters for the baking of every single donut imaginable!
Food Processing Tables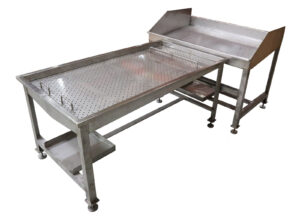 The perfect stage for your donut prep, our fabulous custom food processing tables provide a clean, sanitary surface for your operatives to roll out donut dough ready for baking.
Tables are available in easy-to-clean stainless steel or aluminium and can be custom made in a specific size and/or height to fit your workspace. Casters can also be fitted to ensure easy movement and transportation to your baking racks or production line.
Dough Troughs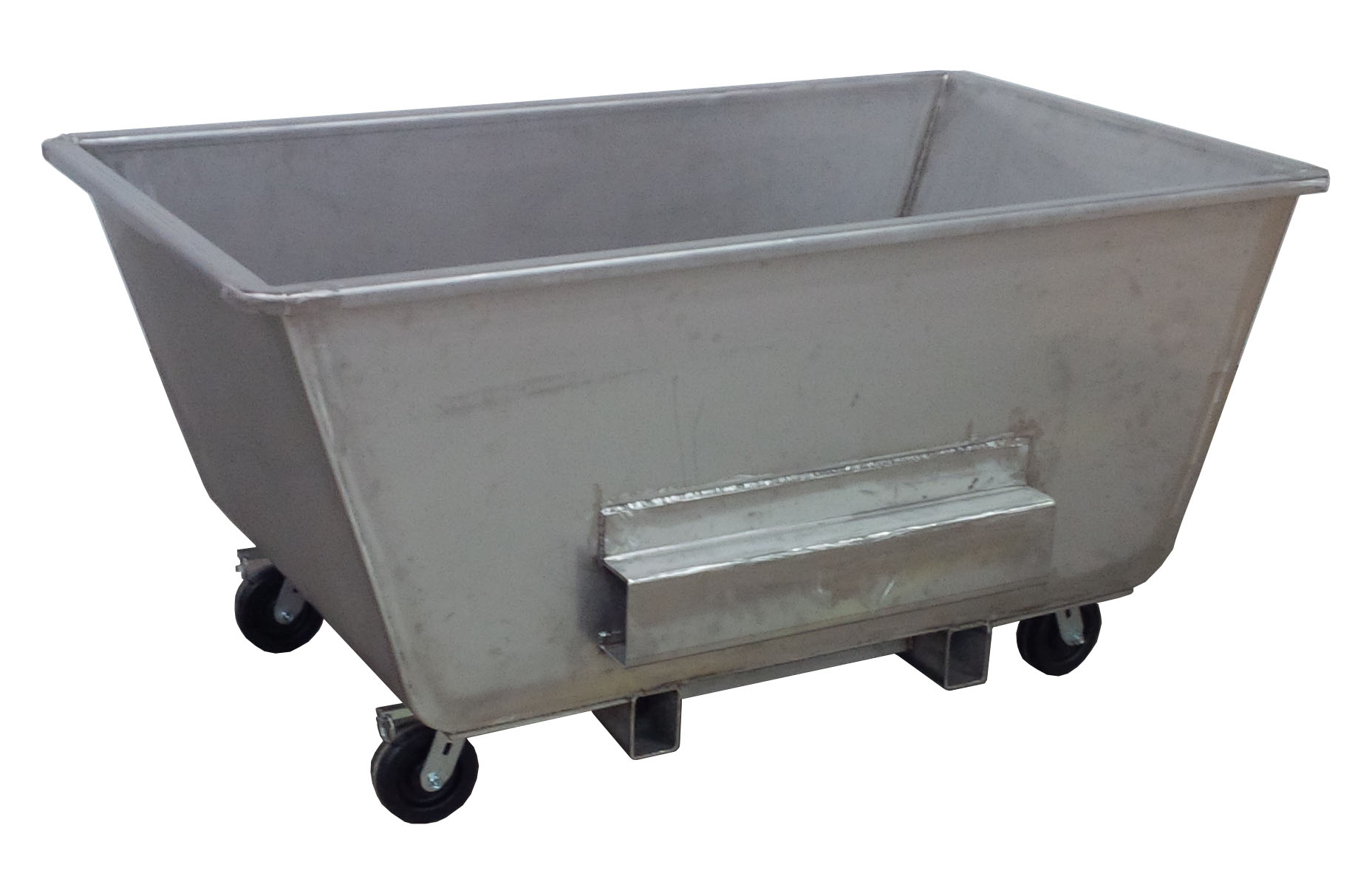 Our heavy duty dough troughs make light work of moving heavy dough around your production floor. Top quality casters ensure smooth and trouble-free transportation, while these portable containers double up as the perfect space to temporarily store your kneaded dough before baking.
Like our food processing tables, they're available in aluminum or stainless steel, meaning they're super easy to keep clean and sanitized.
Premium Quality Donut Racks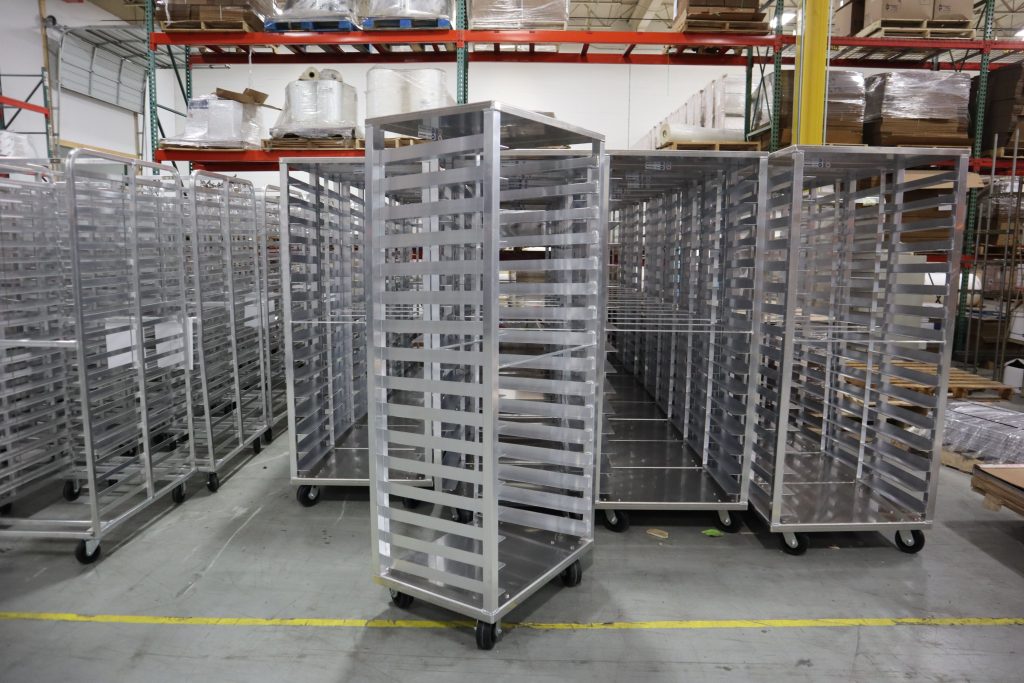 When your perfectly prepared dough is shimmering in its topping and raring to go in the oven, our top-notch single and double SHOPCraft donut racks come into their own. Sturdy, strong and durable, our premium quality racks can be loaded up with baskets or screens full of donuts – in fact, they can hold two 10" by 26" baskets per level. Now, that's a lot of donuts!
Optimize your production efficiency with racks that are easy to keep clean and sanitized and easy to move around your production floor. And because they come with the Schaumburg Specialties Lifetime Guarantee, you won't have to pay for expensive repairs and replacements in the long run.
Contact us today to discuss your requirements and place your order.
Donut Basket Dollies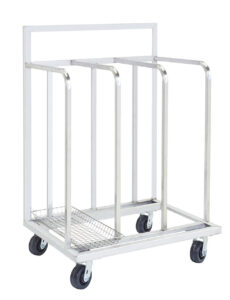 Where do all your donut screens and baskets go when they're not being used to hold delicious donuts? In one of our fabulous donut basket dollies, of course!
Each dolly can hold three stacks of 10" by 26" half baskets and two stacks of donut screens of virtually any size and are also equipped with a push handle for quick and easy transportation.
Optimize your work and storage space with these little beauties and ensure your kitchen remains free-flowing and efficient.
Revent Oven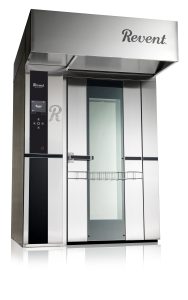 For maximized production efficiency and donut baking perfection, look no further than the Revent oven, available through Schaumburg Specialties.
These superior-performance ovens can accommodate both single and double oven racks, can bake up to four different products simultaneously and have a genius energy saving mode that helps to cut down on costs. What's not to love? Contact us today to find out more.
Conclusion
So there you have it – everything you need to know about the history of one of America's favorite treats and everything you need to bake the best donuts out there! At Schaumburg Specialties, we're proud to be your perfect donut production partner – contact us today to discuss your specific requirements or with any questions about our donut production equipment and SHOPCraft range.
Custom Build Your Project
Here at Schaumburg Specialties, your productivity is our passion. Regardless of your spatial, budgetary or operational requirements, our team of experts can design and manufacture the donut rack, table, cart or dolly you need to transform the productivity at the heart of your business. To find out more about how we can help, contact us for a free quote.