---
With all of the choice out there, finding the best supportive equipment for commercial donut production can be a challenge. We're making this purchasing decision as easy as possible for procurement professionals and production managers, highlighting some of the best ancillary products available to help you produce donuts on a truly commercial scale. Sound tasty?
Donuts: they're those little rings of delight that have kept America coming back since their invention over two centuries ago. Whilst the base concept of donuts hasn't changed (dough, sugar and some optional fillings), the production of these baked treats certainly has. Indeed, whilst donuts were originally baked in small batches, these sugary favourites are now baked in batches of hundreds – and even thousands – to satisfy the hungry American consumer. In the US alone, over 10 billion donuts are made each year. There's a fact to sink your teeth into!
How to Produce Donuts on an Industrial Scale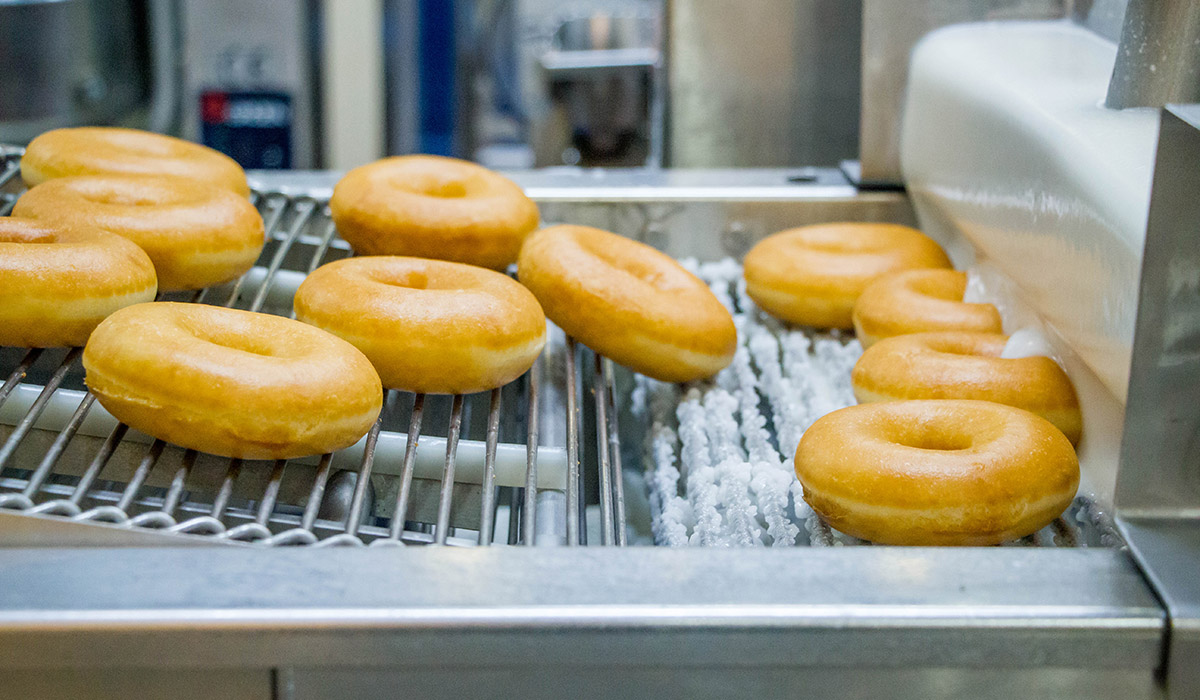 So – how do commercial baking businesses do it? How can pastry chefs and commissary-style kitchens produce thousands of these products to high standards and tight production deadlines? Whilst icing sugar and ovens are obvious, the answer to this question lies in ancillary equipment: those supportive products that help your staff move, store and bake more donuts, faster.
Here at Schaumburg Specialties, years working in the supply of commercial bakeries has taught us one thing: most of the work behind baking something lies in moving it around the production floor. Fortunately, we've pulled together a list of those auxiliary products that can help you make more donuts, faster. Keep reading to see our suggestions on the best supporting equipment for commercial donut production!
First Thing's First: Store Your Dough with Dough Troughs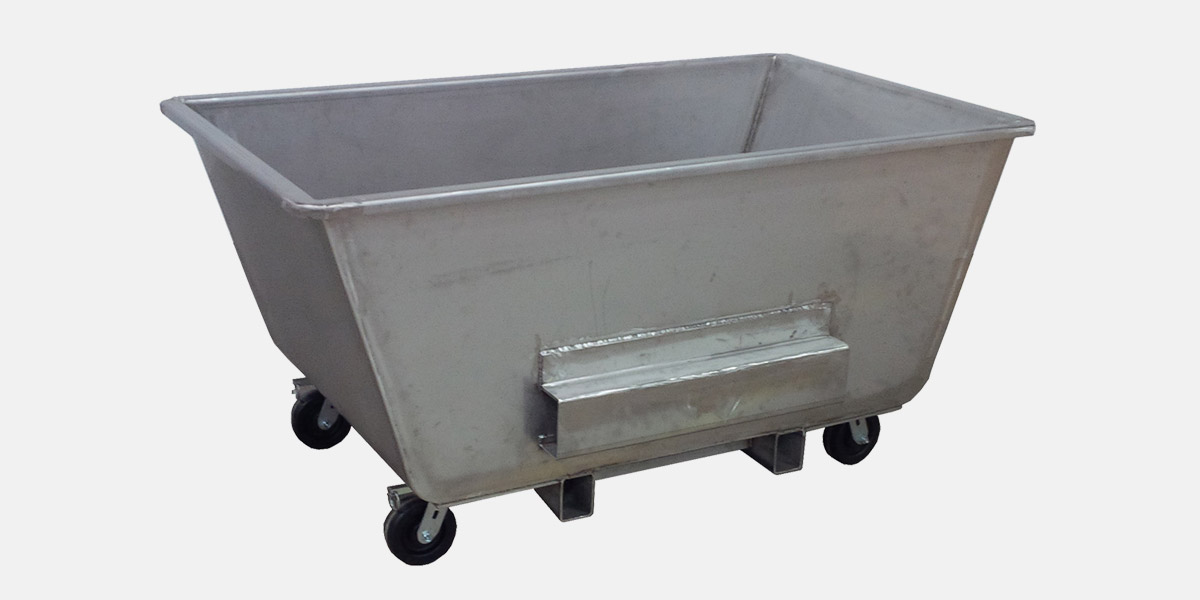 If you're gonna make donuts, you're going to need some dough. Who would have guessed that?!
Whilst dough is relatively easy to make, moving such heavy stuff around your production floor has the potential to slow things down. That's where our selection of
dough troughs come in. Movable on its set of casters, these portable containers provide a perfect temporary storage space for kneaded dough. Using this product, you can prepare even more donuts to be baked on your food processing tables (we'll get onto those next).
Yes – the dough trough is easily transportable – but the benefits don't end there. These products are available in stainless steel and aluminum, meaning you can easily clean them to the highest standards. Who knew it could be so easy?
Prepare More Donuts for Baking with Food Processing Tables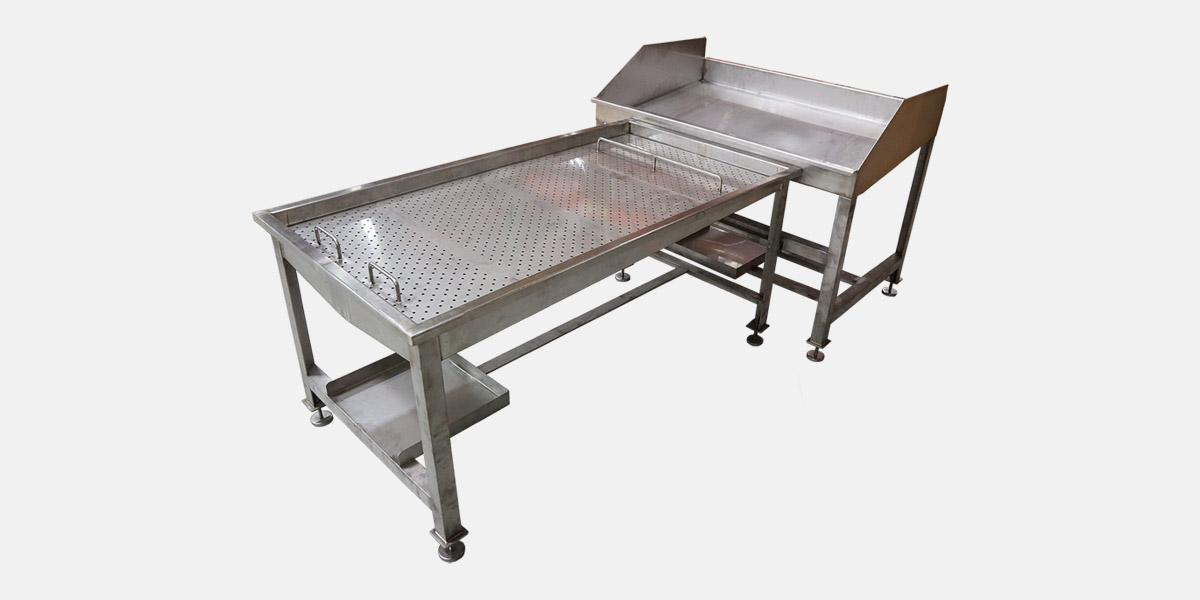 Whether you plan on making a few hundred or a few thousand donuts, your commercial baking process has to start somewhere. As our very first recommendation, we suggest
custom food processing tables: a crucial piece of supportive equipment that gives your staff the space they need to prepare donuts for baking.
Before donuts are inserted into an oven, the dough needs to be prepared and rolled out on a flat, hygienic surface. Once this step has been taken, it's time to add those essential ingredients like sugar, sprinkles and other toppings. A custom food prep table provides the perfect space to carry out this work safely and efficiently. When it comes to supportive equipment for large-scale donut production, this one's a bare essential.
Custom design; size, height & configurations
Available in stainless steel or aluminum; easily cleaned
Optional casters for easy transport
Move More Donuts with SHOPCraft Donut Racks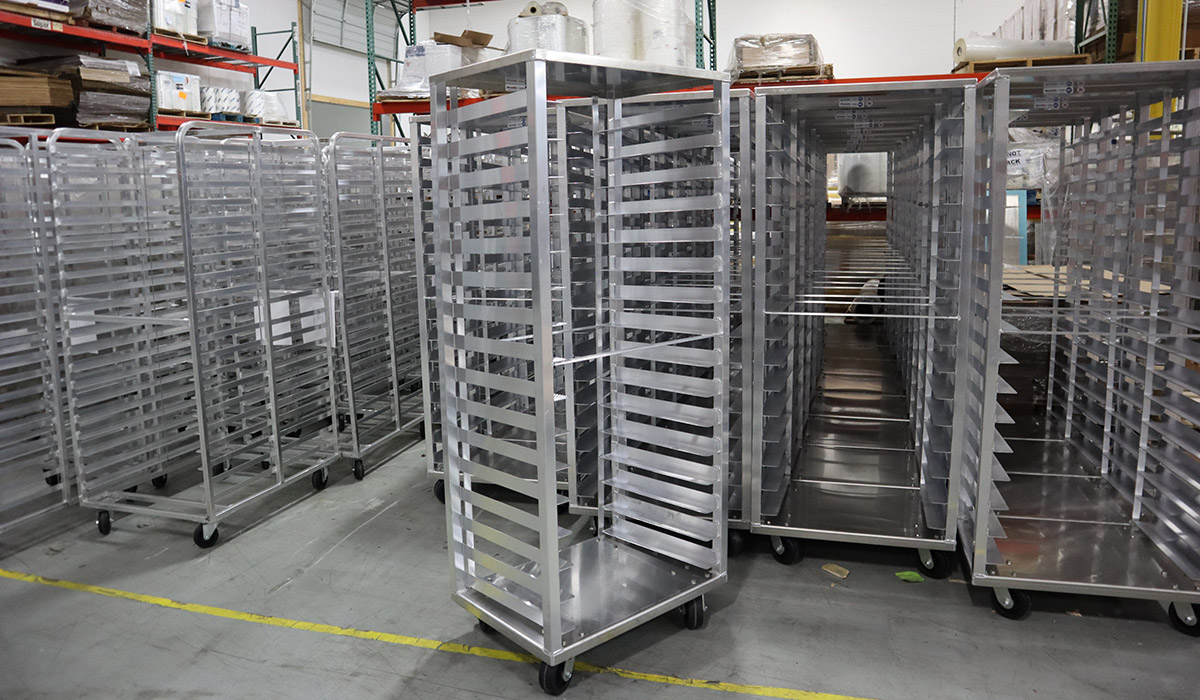 Once you've used your processing tables to prepare your donuts for baking, it's time to get them loaded onto donut racks. For anyone not in-the-know, donut racks contain multi-level shelving which can be loaded with donut baskets or donut screens stacked with donuts. When your goods are ready to be baked, it's a simple matter of wheeling your donut rack into the oven.
Whether you need a single oven rack or a double oven rack will depend on a couple of things. Firstly, you'll want to ensure that you have sufficient floor space on which to store these pieces of equipment. If you have lots of space and lots of donuts to bake, a double donut rack could be the answer you're looking for.
Secondly – and let's say you're thinking of a double rack – you'll need to ensure your oven can actually accommodate it. Make sure you measure up before you make any purchasing decisions!
When it comes to donut racks, there's a lot of options out there. Let's cut through the noise here and get straight to the point: why should your commercial bakery business choose SHOPCraft oven racks over the market alternatives? Here's just a few reasons why:
SHOPCraft donut racks are covered by a lifetime guarantee
Our racks hold two 10″ by 26″ donut baskets per level
Easy to transport around your busy production floor
Move Your Baskets Easily with Our Donut Screen Dolly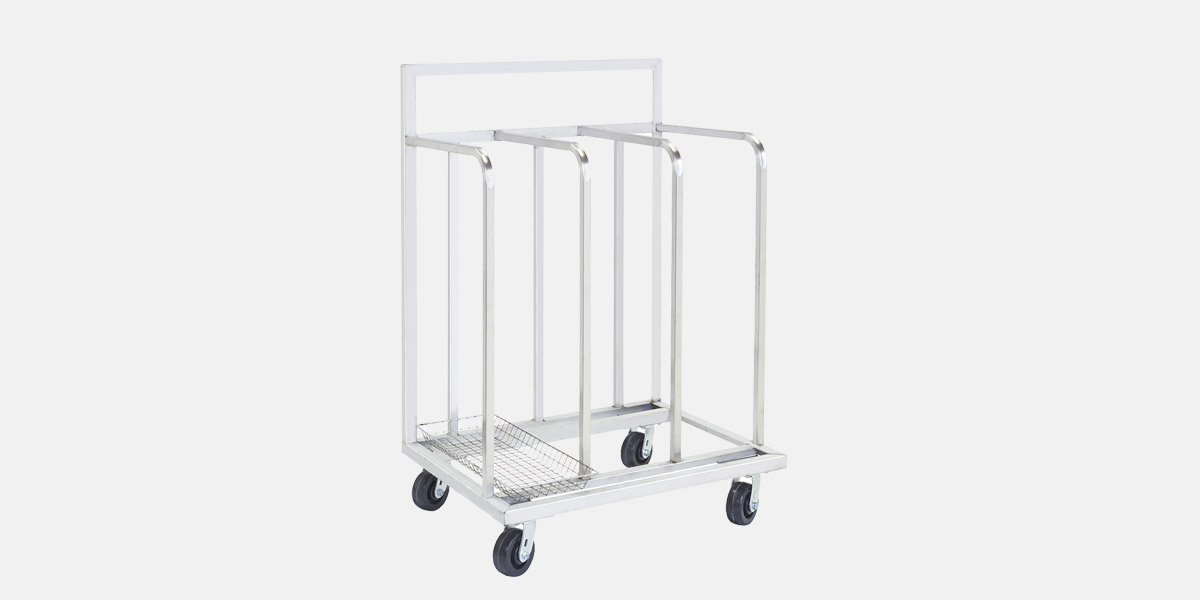 If you're a commercial baking business serious about productivity and quality, it's highly likely that you're donut screens or baskets – those little wire trays that hold your donuts during the baking process, as well as after the baking process. However, where can donut screens be stored when they aren't in use?
Don't stress: we've got a solution for that! Our
Donut Basket Dollies are custom built and can be made to accommodate virtually any size of donut screen or basket. Raised slightly off the ground and easily transported by its set of 4 casters, these products make your whole production process run that little bit smoother.
Holds three stacks of 10" x 26" half baskets & two stacks of donut screens
Equipped with a push handle for quick and easy transportation
Constructed using highly durable 5"x 1¼" polyolefin wheels
Bake Donuts to a Commercial Standard with Industrial Ovens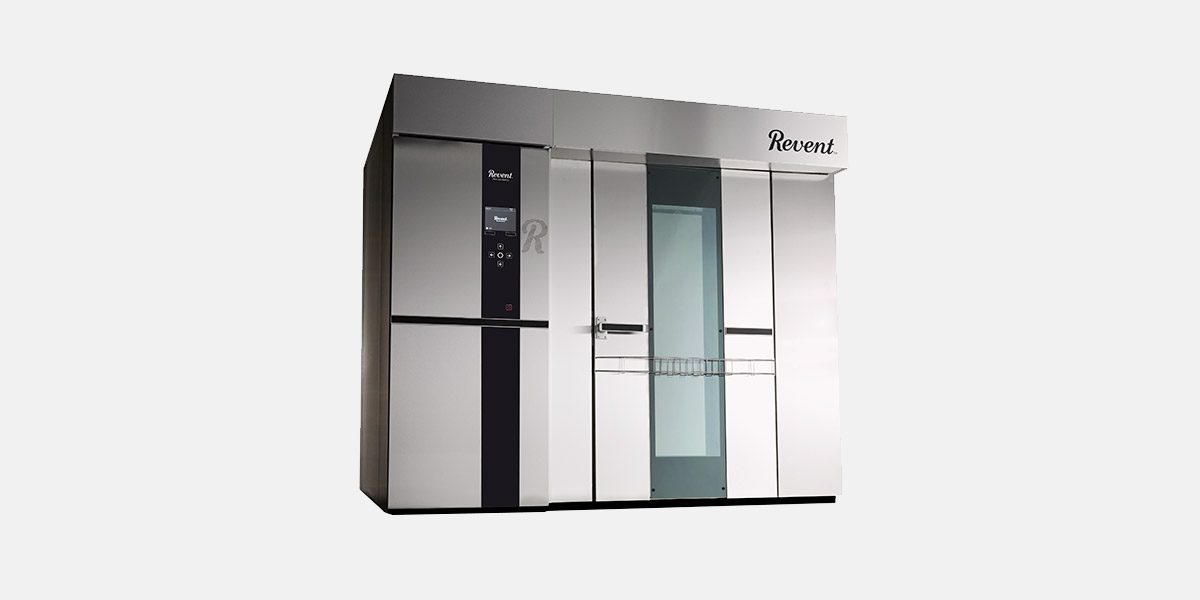 It's true: Schaumburg Specialties specializes in the manufacturing of custom-built ancillary equipment; including oven racks, dunnage racks and more. However, we're proud to supply commercial bakeries with that vital piece of equipment that's needed to get the job done: industrial ovens.
Our rack ovens can help you become more efficient in churning out your baking masterpieces with their high capacity and volume. Available in options that accommodate both single and double oven racks, these superior-performance ovens.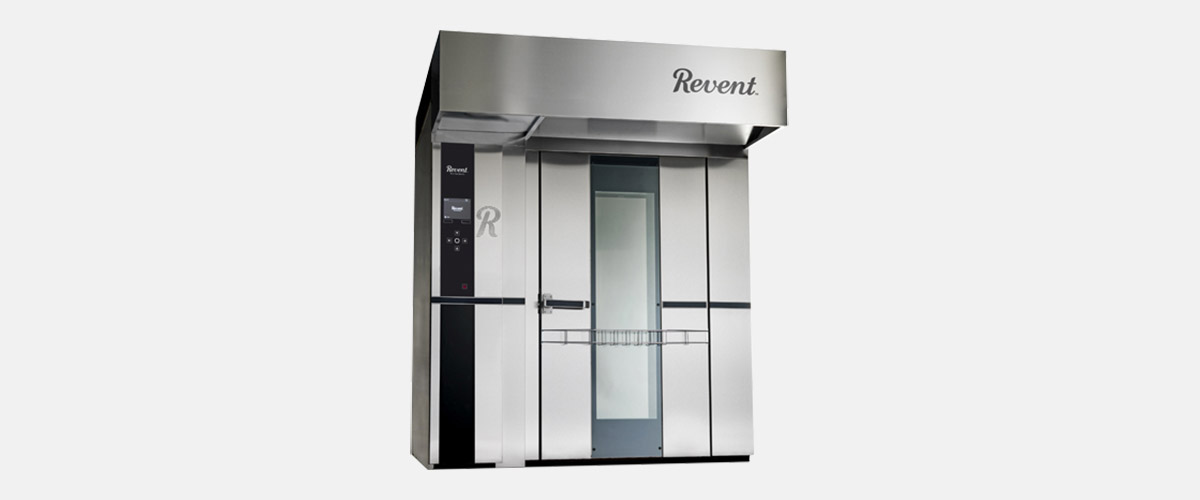 Output availability
Bake up to 4 different products simultaneously
Energy saving mode for reduced costs
Become a Donut Production Master with Schaumburg Specialties
Here at Schaumburg Specialties, we're passionate about helping commercial bakeries in increasing their productivity and efficiency with our custom-built auxiliary food production equipment. To get started, browse our full SHOPCraft selection, contact us or submit your drawings for a free quote. Let's bake more together!