---
For virtually any business operating in the food production sector, ensuring consistent product quality is of the utmost importance. However, before producing anything, industrial food production businesses must adhere to one important principle: safety MUST come first. In the latest addition to the Schaumburg Specialties Learning Center, we explore how businesses can improve hygiene protocols with one convenient product: pan rack covers.
Unlike any other area of industry, the food production sector operates to the very highest standards of hygienic security. Indeed, some shocking statistics highlight why this is the case. According to the
US Food & Drug Administration (FDA), approximately 48 million people (roughly 1 in 6 people) in the United States get sick as a result of foodborne diseases.
The sobering facts don't end there. Recent data from the Centers for Disease Control and Prevention, 128,000 of these individuals are hospitalized, with 3,000 of those people dying in hospital. This is a largely preventable burden, and food production businesses must observe their responsibilities as outlined in the
Food Safety Modernization Act (FSMA); taking steps to protect their customers from the dangers of contaminated foodstuffs.
Food Safety: Improve Your Hygiene Protocols with Pan Rack Covers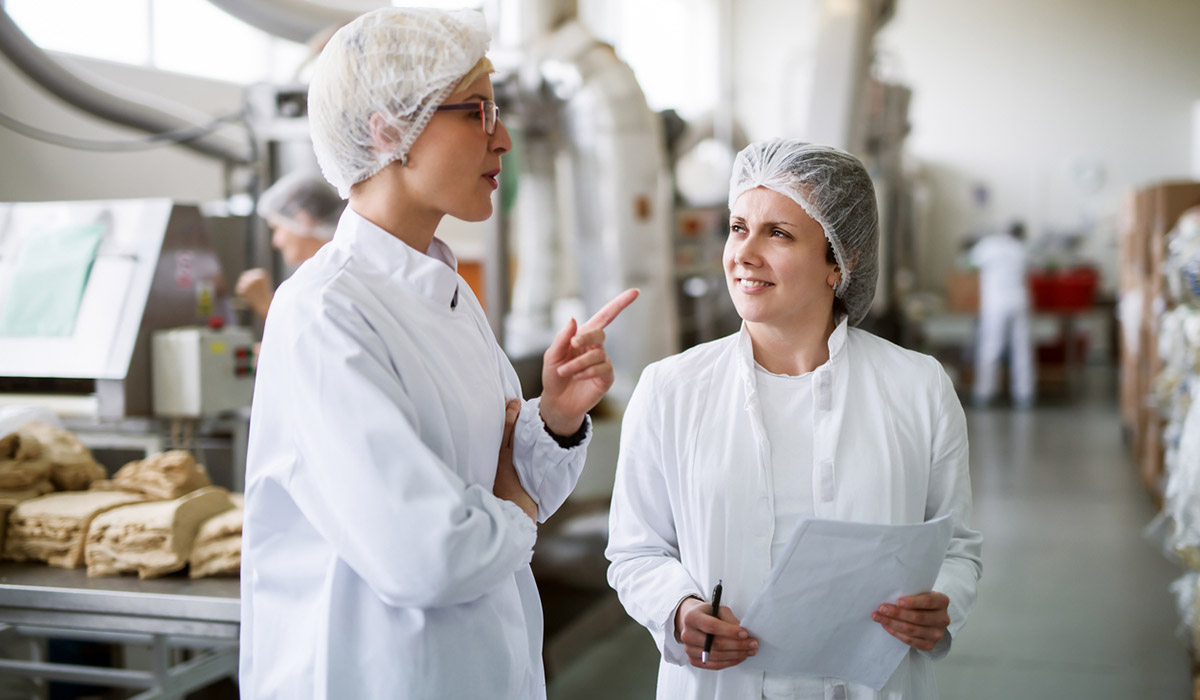 If food hygiene isn't sufficiently prioritized, your business can be ultimately responsible for causing cross-contamination and sickness due to the spread of harmful pathogens. The key to avoiding this serious issue is to protect your foodstuff from exposure across each stage of the production process. But how can businesses take steps to meet this challenge?
There's a few ways to go about this. Firstly, we always recommend opting for stainless steel or aluminum equipment; and that applies to those supportive essentials like oven racks, pan racks and nesting racks. This is largely down to the fact that these products are easy to clean to the highest standards, with their lack of cracks and crevices providing little opportunity for germs and bacteria to spread. Aside from this benefit, these products are highly resistant to the most aggressive cleaning agents out there.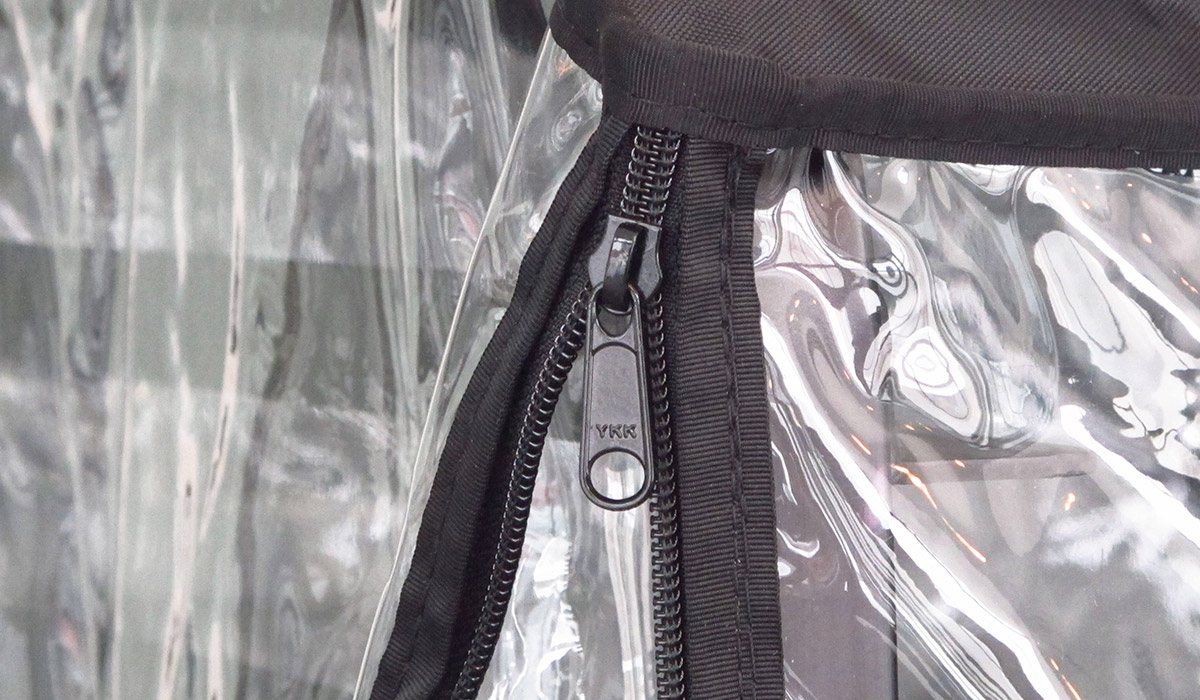 Secondly, we recommend protective covers for these pieces of equipment. By using pan rack covers, you can protect your food products from exposure, both before and after the baking process. This ensures the highest levels of protection and hygiene before you package and eventually sell your product. Keep reading to find out more about what these products do and how they can improve food safety across your whole production floor.
The Food Safety Benefits of Pan Rack Covers
Here at Schaumburg Specialties, we're often asked how food safety can be improved with the right kind of product. We always recommend pan rack covers as a highly efficient and cost-effective solution. A pan rack cover protects your pan rack from top to bottom, protecting it from harmful pathogens (as well as potential splashes of dirt from your production floor).
If you're still undecided, we've pulled together some of the top benefits of these products. Check them out…
Guaranteed protection: Your food is at the highest risk of contamination whenever it's being moved around your production floor; with a greater risk of being affected by splashes of liquid (as well as contamination via coughs and sneezes). When your food is being transported and stored, using a cover provides a strong layer of hygienic protection.
Quality material: We stand behind the quality of our celebrated SHOPCraft selection, and that applies to our rack covers. Constructed from 400 denier high density nylon pack cloth in medium weight, you can proceed in confidence that your cover is fully water repellant and machine washable.
Versatile application: The SHOPCraft rack cover selection has options that include door panels secured with zippers or velcro, as well as clear windows to view the contents of your rack. Additionally, card pockets come standard, to help you easily identify the contents as well as loops for convenient wall hanging. These features make your cover incredibly versatile across multiple uses; from using them as makeshift proofing chambers to keeping them free from contamination inside your freezer or refrigeration unit.
Multiple sizes: We are proud to stock a range of cover sizes that can offer protection to both single oven racks and double oven racks. If you've got the rack, we've got the cover!
Easy to clean: These products can easily be cleaned to the highest of standards by wiping them down with liquid detergent and cool drying, or on a delicate dry cycle (please note that these products should NOT be dry-cleaned or bleached).
Keep food fresher: The high-density materials used to create our rack covers are used to protect foodstuffs from exposure to both air and light – two factors which can cause spoilage. These covers provide the perfect way of storing your products and keeping them fresh.
Easily dispense food: The accessible flaps and zips mean you can easily access and dispense what's in your rack, contributing to the overall speed and efficiency of your production operation.
Disposable options: Schaumburg Specialties stock a range of disposable rack covers, which in many cases can be used more than once before disposal. Our disposable rack covers come in packs of 100 and are considerably stronger than other options on the market.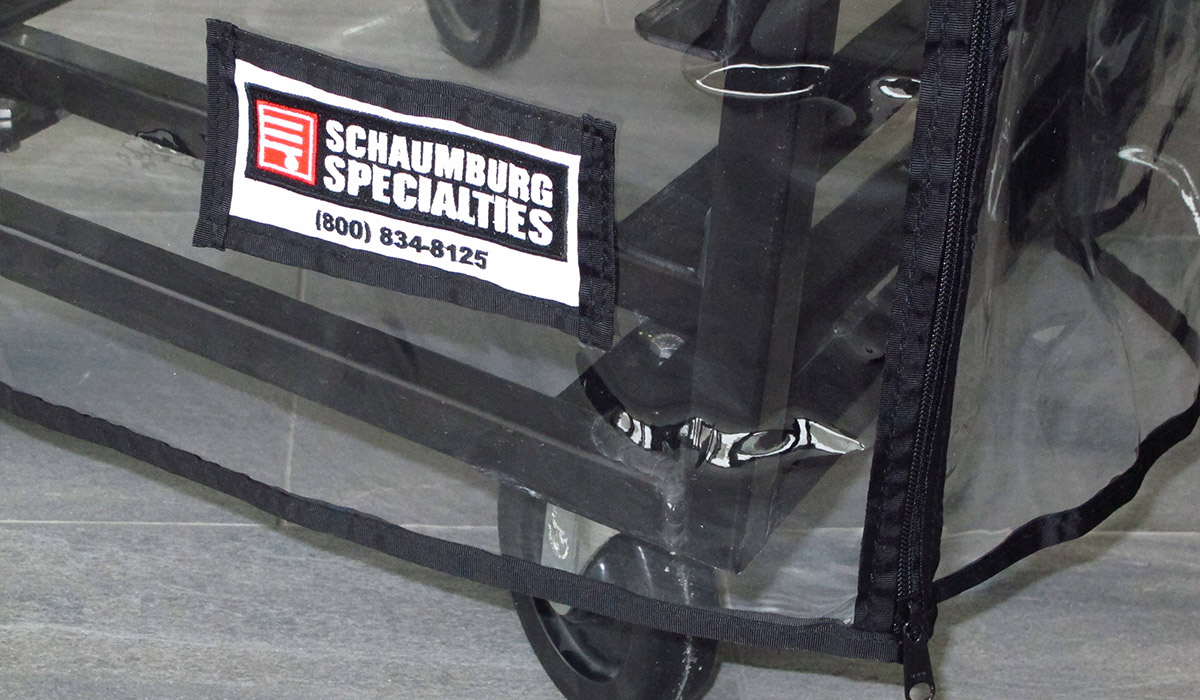 By using a rack cover, your business can take a small yet significant step towards meeting its hygiene requirements. Here's what our customer had to say about our pan rack covers:
"Great covers for great racks! Purchasing from Schaumburg Specialties was such a relief. Our business became more productive and more efficient with the help of their state-of-the-art insulated rack covers. We are very fond of the level of professionalism and customer service when tailoring to our very specific business needs. Schaumburg Specialties was our first and best choice for great racks. I look forward to our continued business relationship and their top notch customer service in the future!" – Mike C
Give Your Racks the Protection They Deserve
We're passionate about helping our customers maximize their productivity, efficiency and hygienic security with superior-quality auxiliary equipment; from oven racks and dunnage racks through to rack covers and industrial ovens. To get started, view our full SHOPCraft selection or contact us for a free quote.