---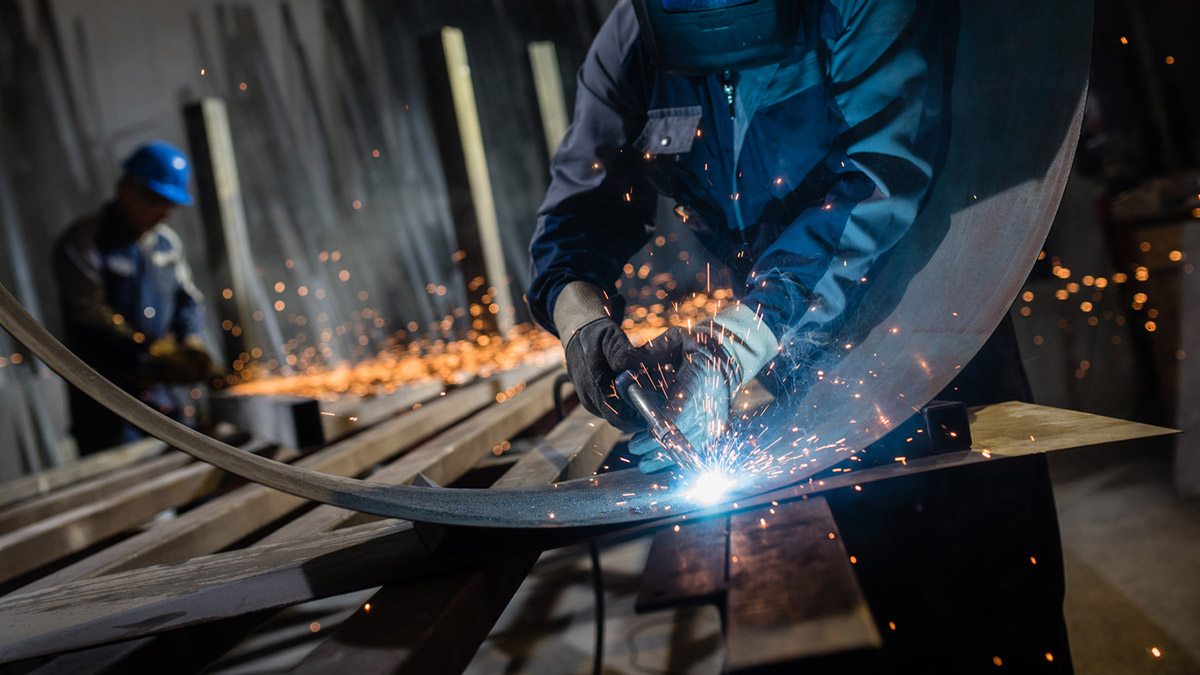 More so than any other industry, aerospace manufacturing operates to the highest standards of precision, quality and performance. With this in-mind, it's no surprise that stainless steel ancillary equipment – ranging from workbenches to utility carts – are a top choice amongst production managers in the high-flying field of aerospace parts manufacturing. This week, we explore how stainless steel equipment can improve aerospace manufacturing processes across the board. Check it out!
Aerospace engineering: it's that awe-invoking industry that's kept humans flying the world for over a century. With advancements in safety, capacity and engineering over the decades, the industry has grown to become a key pillarstone that supports the global travel and tourism industries. But how did aerospace engineering reach such dizzy heights?
You don't need to be a pilot to know the answer. Aerospace engineering has reached its current position by using only the finest materials; by following the most rigid protocols and by working to the highest standards of precision and performance. Part of the industry's success is in its use of stainless steel: a durable sheet metal that helps manufacturers tick all of these boxes.
Why is Stainless Steel Equipment Essential in Aerospace Manufacturing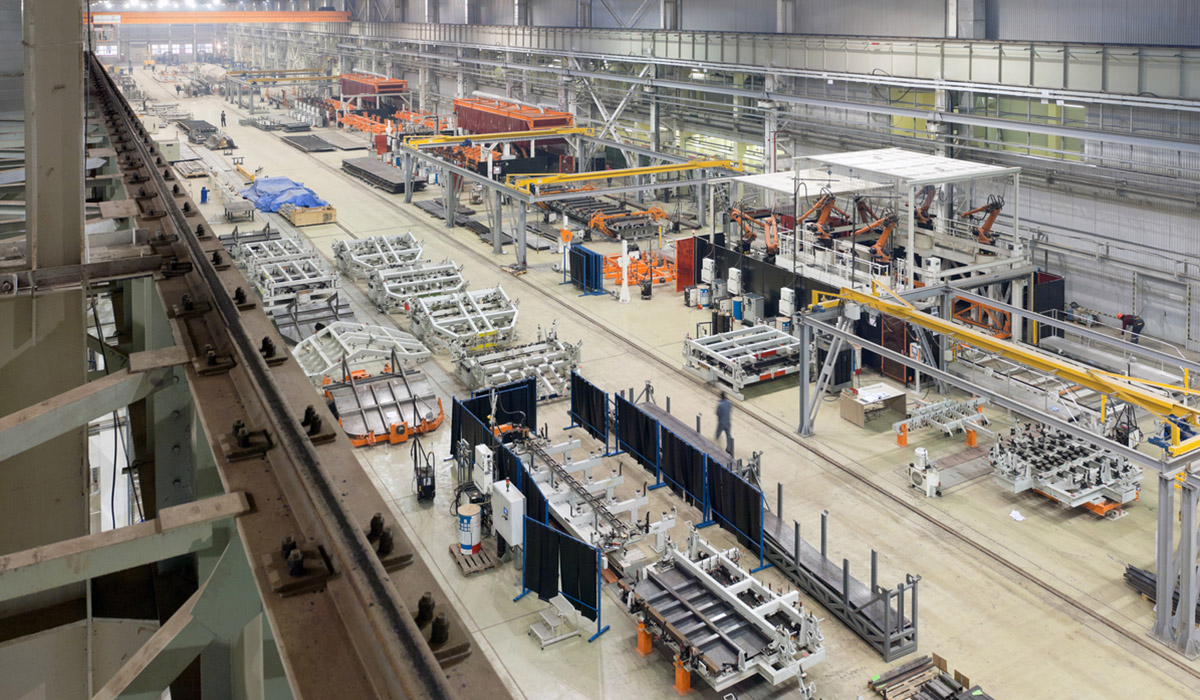 Durable, cost-effective and highly versatile, stainless steel is the primary choice of material for any piece of ancillary manufacturing equipment – and that includes wing transport carts, utility carts, workbenches, cabinets and more. So let's get to it: why is stainless steel equipment essential in aerospace manufacturing? See just a few of the reasons below:
Stress resistance: Unlike many other sheet metals, stainless steel has extremely strong mechanical and physical properties which grant it an unrivalled level of stress resistance. With an ability to withstand extreme pressures – including scratches and regular, heavy impact – stainless steel provides the strength you need for durable, long-lasting ancillary equipment. What's more, its 'self-healing' properties mean your equipment lasts longer.
Corrosion resistance: Stainless steel's impressive corrosion resistance derives from its 10.5% chromium content, which prevents rusting whilst protecting structural integrity. Where wear-resistance required, stainless steel is the natural choice.
Unbeatable strength: It's a no-brainer that aerospace manufacturing typically involves heavy duty tools and metal components. This is why stainless steel is so popular among production managers in this space. By opting for stainless steel ancillary equipment (such as racks, carts and benches), you can provide that essential space manufacturing staff need on which to store heavy castings, stocks, machine parts and more.
Convenient maintenance: Thanks to stainless steel's chromium coating, ancillary equipment manufactured using this material is remarkably easy to clean and maintain. Indeed, whilst the surface's lack of scratches and bumps provide no safe space for bacteria growth, its corrosion resistance makes it easy to clean to the highest standards with even the most aggressive cleaning agents.
The benefits of using stainless steel in aerospace manufacturing processes are obvious. But how can choosing the right equipment transform the levels of safety, productivity and efficiency across your manufacturing space? Keep reading to find out…
How to Improve Aerospace Manufacturing Processes with Stainless Steel Ancillary Equipment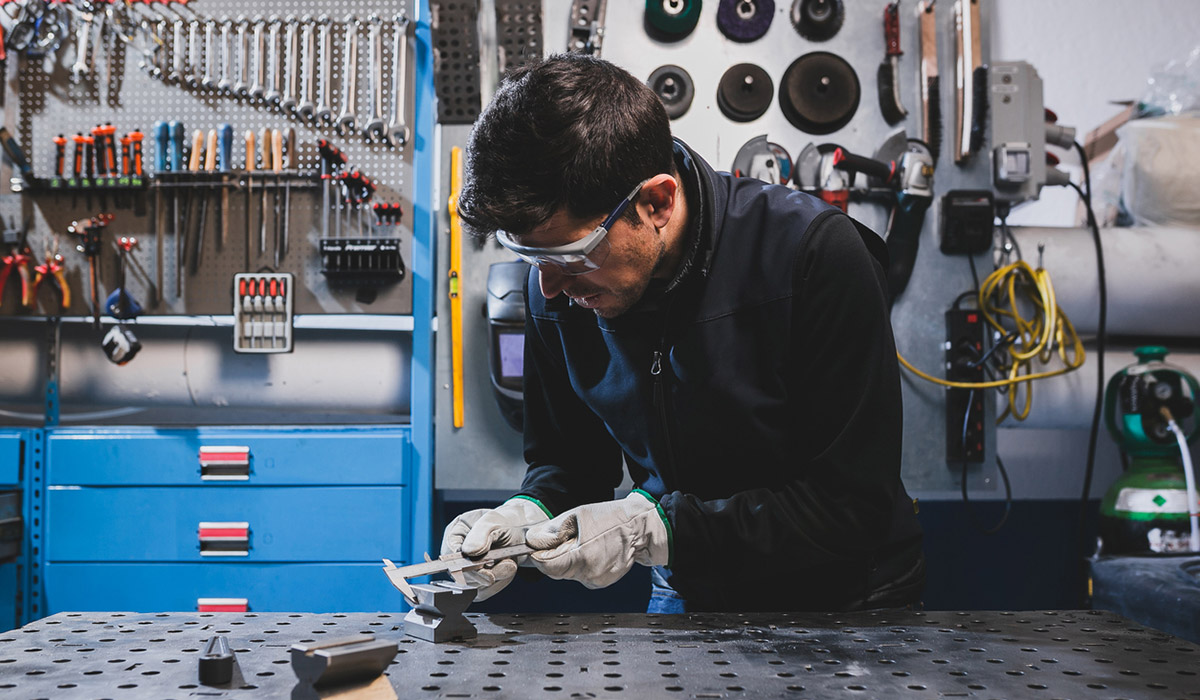 By opting for stainless steel ancillary equipment, aerospace manufacturing operations can get the supportive products they need to meet tight deadlines with the highest standards of precision and quality. We've pulled together three ways factory managers and engineers can enhance their processes with the right equipment!
Step #1: Provide A Safe, Stable & Productive Workspace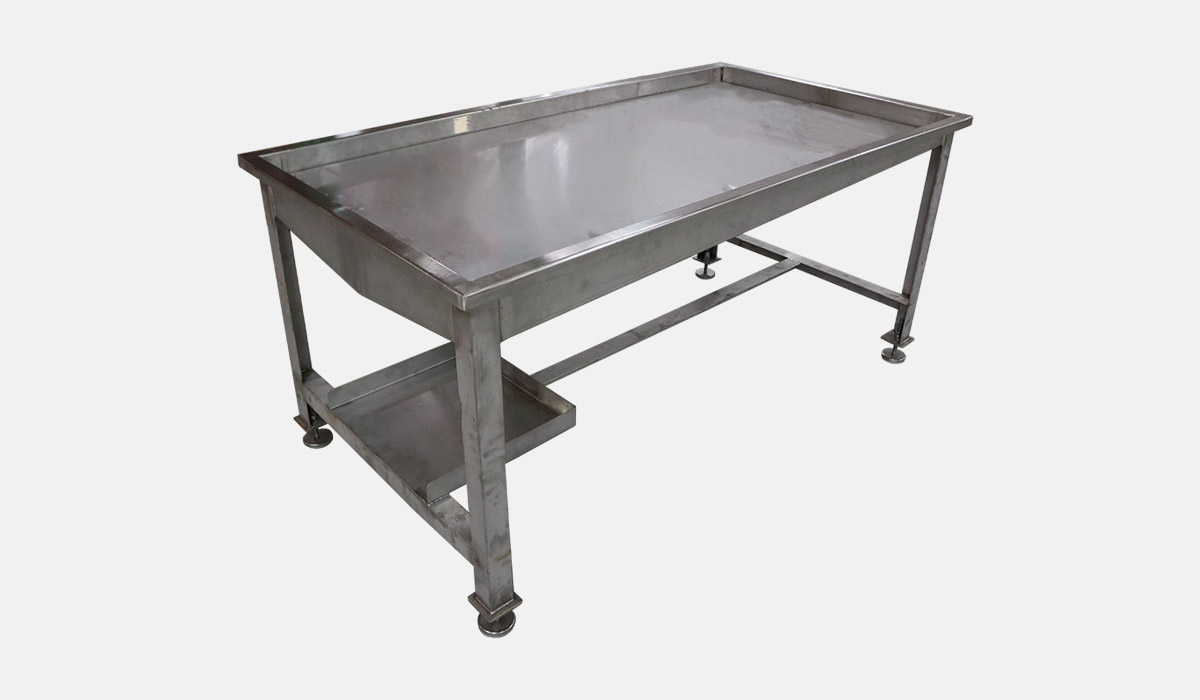 Aerospace manufacturing professionals work in environments where health & safety hazards are extremely common. Considering this challenge, it's essential that production managers take steps to maximize staff safety, particularly in the processing and refining of components and small parts.
This is where first-class products like custom packing operation tables and stainless steel workbenches come in. Fully customized to your requirements, our products create a safe, stable and productive space where manual work is essential.
Custom Packing Operation Table: Features an adjustable hopper with braked casters and polished surfaces. Ideal for the packing and preparation of aerospace components.
Commercial Work Tables: A perfect addition to any aerospace manufacturing facility, our selection of commercial work tables include a large staging area as well as optional, customizable shelving.
These products are totally customizable in size and are fully height adjustable, creating a truly flexible space in manufacturing environments. What's more, they also include floor mounting anchor points for enhanced safety.
Step #2: Store & Transport Parts Effectively & Securely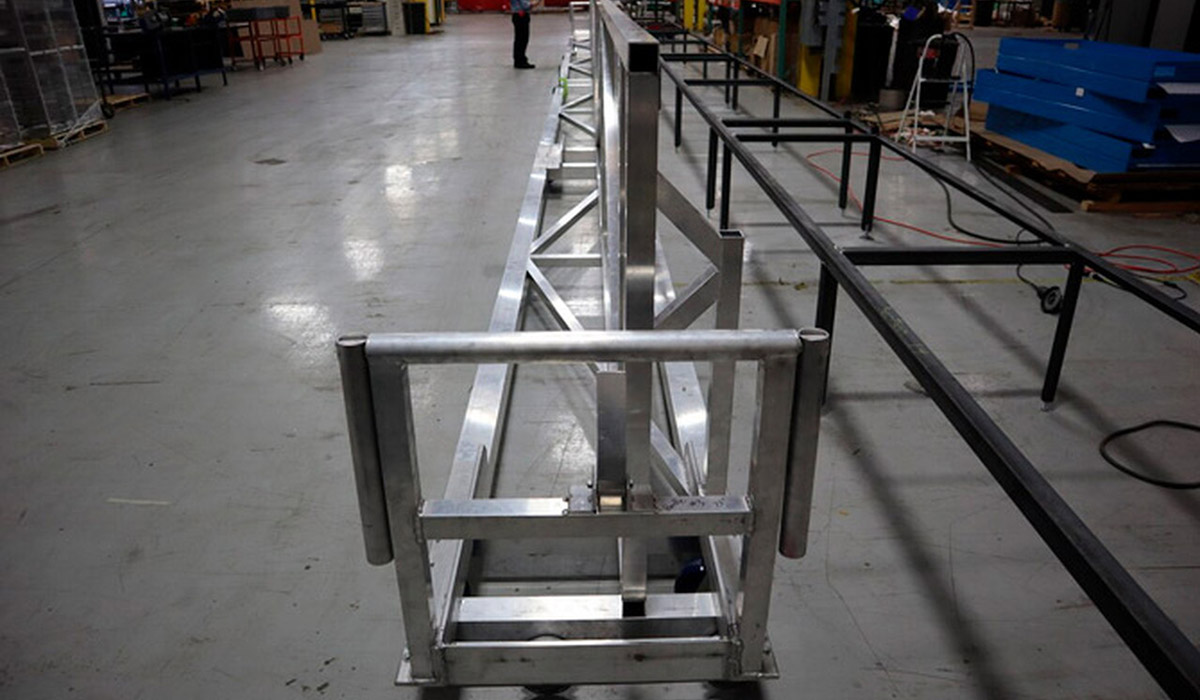 A key challenge behind meeting tight production deadlines is in moving various parts, tools and components around various locations. By opting for stainless steel transport & storage equipment by Schaumburg Specialties, you can ensure that your parts are transported with ease, in a way that is safe, stable, and secure.
Although there are many options to choose from here, we recommend supportive products such as custom transport carts,
wing transport carts, and supplies dollies.
Aerospace Custom Transport Carts: Regardless of the weight you need to move, it's highly likely that our aerospace custom transport carts are ready to handle it. Durable and cost-effective, these are a must for any aerospace manufacturing environment.
Aerospace Supplies Dolly: Whilst moving aerospace parts around is crucial, it's also essential that hand tools and other small pieces of equipment can be easily transported. Our supply dollies and utility carts do just that with durable casters and optional locking mechanisms for enhanced security.
Investing in proper storage and transport methods shouldn't be seen as a bonus, but as an essential.
Step #3: Enhance Your Production Floor's Organisation & Accessibility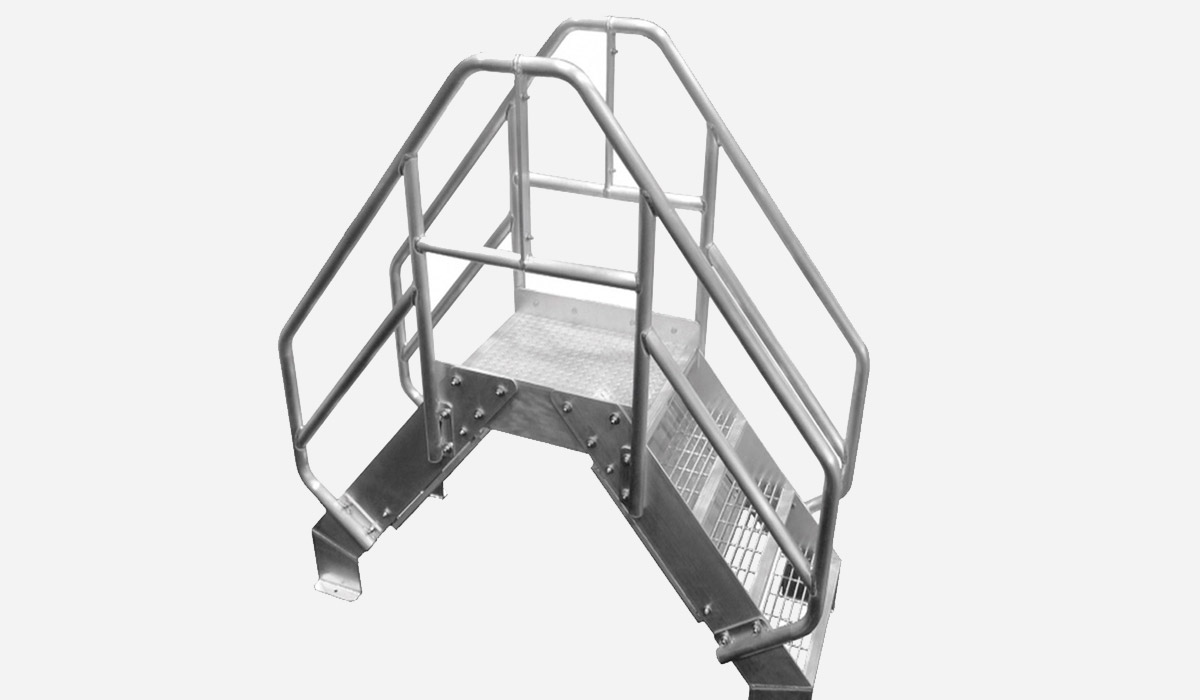 Ensuring free-flowing access across all areas of your production floor is essential, both in terms of allowing access to workstations as well as providing access to emergency medical facilities and fire escape points. By investing in equipment that encourages accessibility, you can ensure your deadline never misses its flight.
Products like conveyor crossover platforms, ladder picking carts and boot drying racks give your production floor the levels of accessibility it demands:
Conveyor Crossover Platforms: Featuring an all-welded, durable construction, these products allow manufacturing staff to cross over conveyor belts to wherever they need to go.
Ladder Picking Carts: Need to access parts or tools that are stored at a height? By using a ladder picking cart, you can ensure safe and convenient access. What's more, these products can be easily wheeled into storage areas when not in use.
Accessibility is key to productivity in any area of business. Give your staff the access they need with the right stainless steel ancillary equipment!
Bring Your Productivity to New Heights with Custom Aerospace Manufacturing Equipment
Here at Schaumburg Specialties, we combine over 30 years of metal fabrication experience to support aerospace manufacturing with durable, cost-effective and totally bespoke ancillary equipment. To get started with your own custom project,
browse our full INTELLICraft product selection here. Alternatively, contact us or submit your drawings for a free quote.