---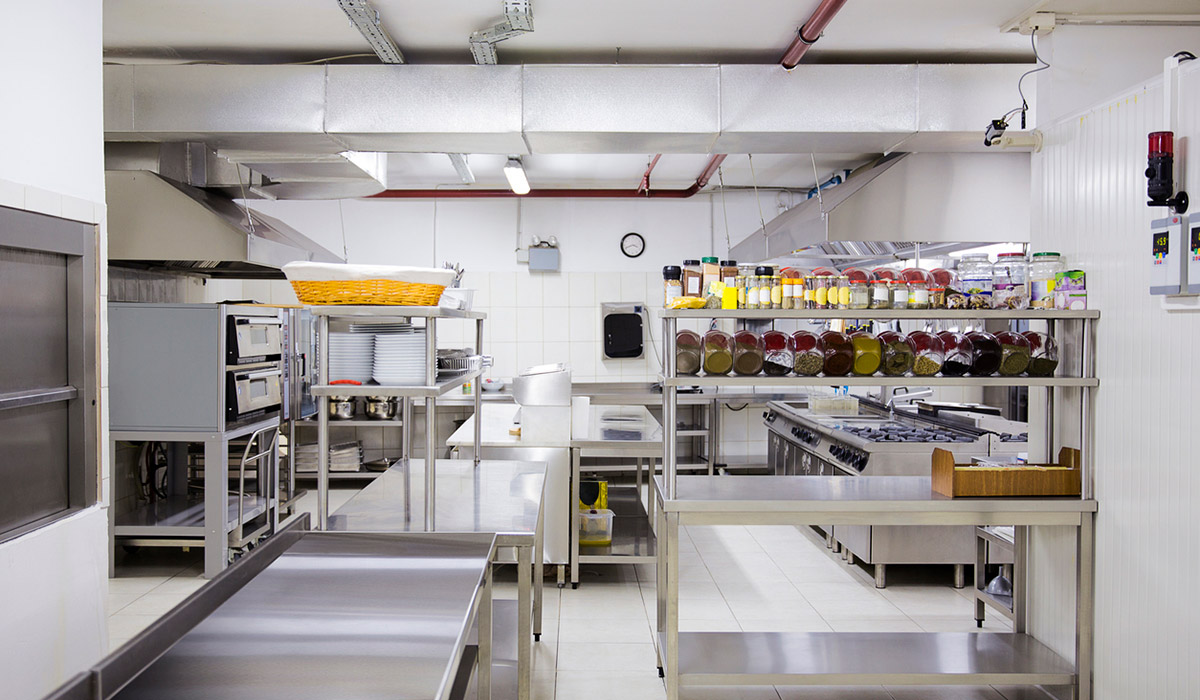 Bakeries: America loves 'em, and it's not hard to see why. From donuts and cookies to breads and buns, this $11.69 billion dollar industry is currently supported by over 168,000 expert bakers across the country. But how can baking businesses make that transition from small-town batches to producing baked goods en-masse?
The answer lies in ancillary baking equipment – those critical components that team up with your ovens to maximize food production on an industrial scale. Forget little trays of donuts or single batches of cookies: if you make the right choice of ancillary equipment, you can turn those little batches into batches of thousands. Sound tasty? We thought so!
What Is Ancillary Industrial Baking Equipment?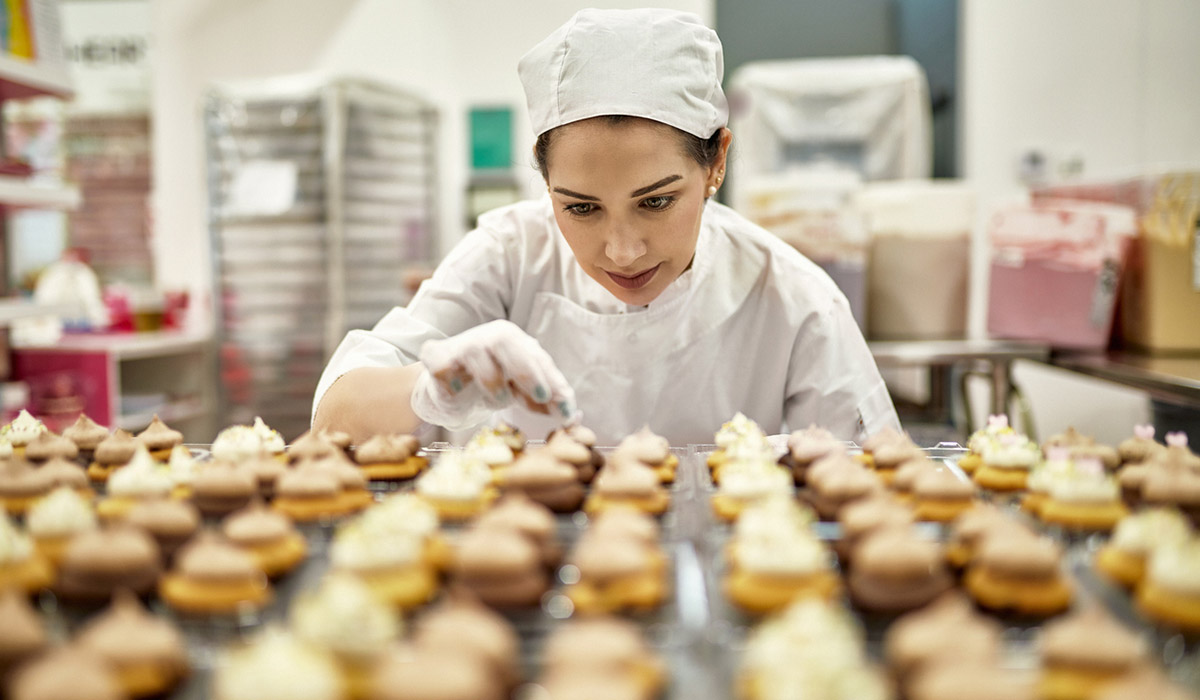 So: what do we mean when we refer to 'ancillary' industrial baking equipment? Really, it's quite simple. This term can refer to anything that ticks any of the boxes below:
Equipment that stores or transports food products
Equipment that can be inserted in an oven as part of the baking process
Equipment that can be used to store or transport baking utensils
Equipment that provides a space on which to prepare food products
Equipment that provides a space on which to pack finished products
The list goes on, but ancillary equipment essentially supports your food production staff in the work they do; enhancing levels of safety, productivity and efficiency. But how can production managers and procurement professionals begin to make the right choices? Our tips provide some pointers – keep reading to learn more!
Maximize Your Productivity with the Right Ancillary Equipment
You've got your packing staff, you've got your dough and you've got your commercial baking ovens. Now, what steps can you take to become a bakery business that produces goods on an industrial scale?
It all starts with having the right equipment in place. In order to make this decision-making process as easy as possible for our customers, we've pulled together a list of the top 5 products we stock that can transform any bakery into a commercial-scale operation. See the full list below…
#1: Optimise Your Space with Nesting Racks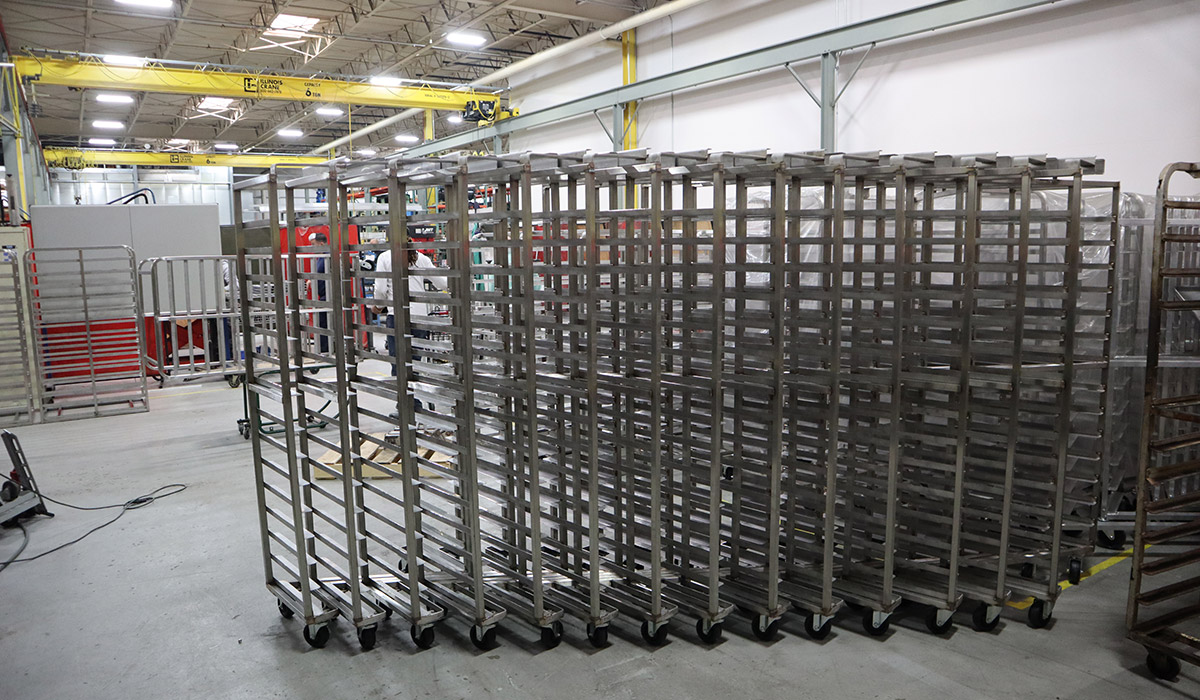 Some call 'em
nesting racks, some call 'em crossed racks, and some call 'em Z racks. Really, it doesn't matter what you want to call them – the important thing to remember about these products is that they've been designed to neatly 'slot' together. Look at the picture above – these can be simply wheeled into one another, saving huge amounts of floor space.
Picture this: you've just finished baking hundreds of donuts, and now you need a space to store them before packing. A nesting rack is the perfect piece of equipment to do this. Alternatively, imagine a situation where your floor space is cramped and you need a storage product that can make the most out of what you have. Again, a nesting rack is the natural choice.
Nesting racks are widely praised for turning the smallest of food production environments into bakeries of a commercial scale. Seeing how they can be slotted together so easily, it's not hard to see why these have become an industrial baking essential. Find more advice to
increase your production with nesting racks.
#2: Bake More Goodies with Commercial Bakery Oven Racks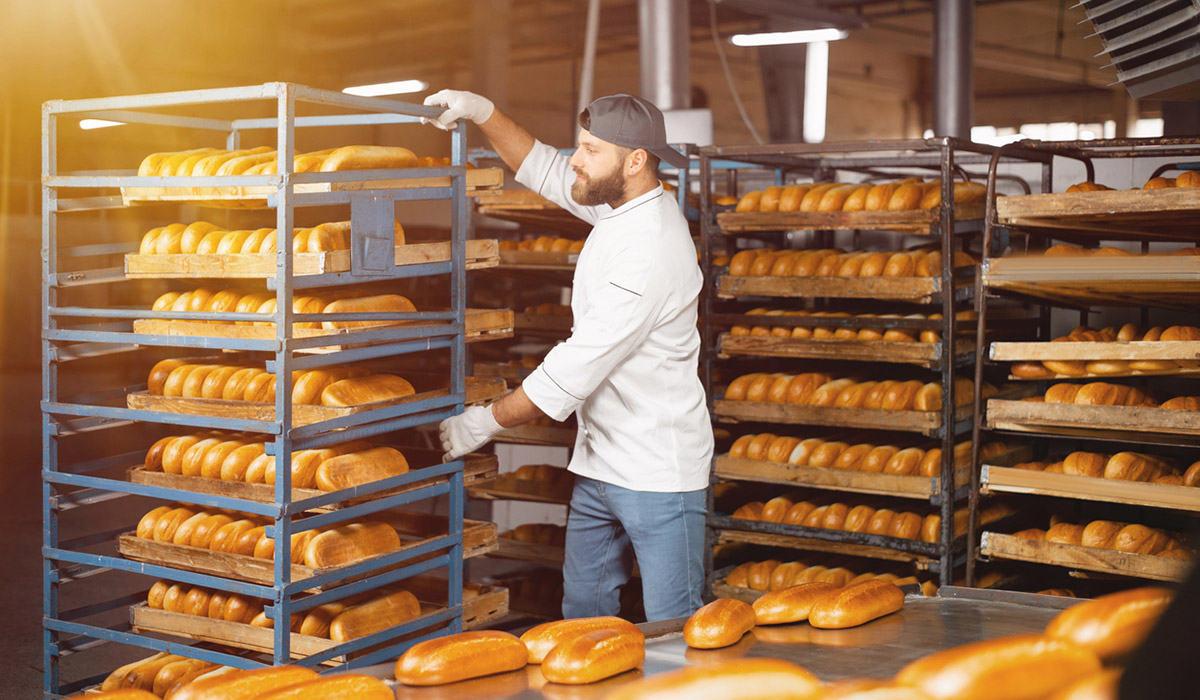 Ahhh… oven racks. Here at Schaumburg Specialties, this particular piece of ancillary commercial baking equipment is a family favorite. After all, we've been making these beauties with a
lifetime guarantee for over 30 years under the highly popular SHOPCraft brand: beloved by bakeries throughout the USA.
Whenever we talk about our commercial bakery oven racks, we always ask our potential customers one key question: why produce dozens of baked goods when you can produce hundreds, or even thousands?! It's a no-brainer: oven racks allow you to insert multiple sheet pans into an oven at once, taking your levels of production efficiency to a whole new level.
Before you decide to make any big purchasing decision on your oven rack, it pays to stop and ask yourself some key questions. For example, how big is your oven? How much space is available? How much volume will you have to move?
If you're thinking of upgrading your oven, we've got you covered. Whether you're considering a single rack oven or a double rack oven,
our oven selection meets all your needs.
Knowing the answer to these questions is crucial. Look no further for more
guidance on choosing the perfect commercial bakery oven rack in our Learning Center.
#3: Produce Food Faster with Preparation Tables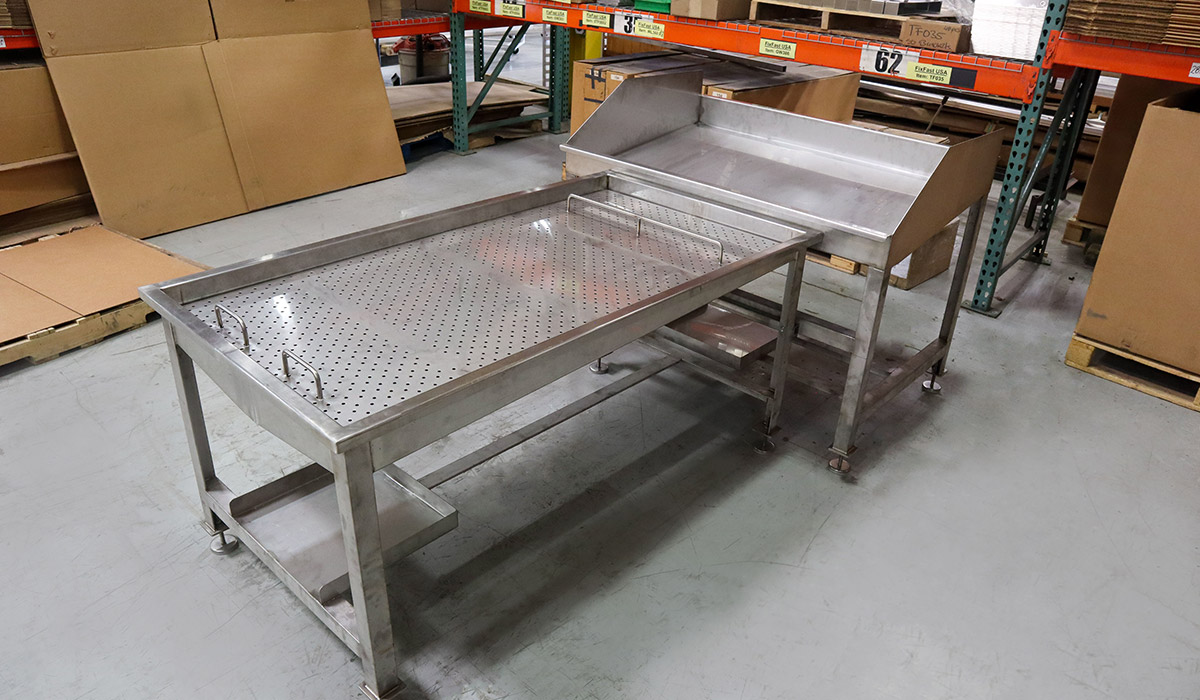 Constructed from heavy-duty stainless steel and often praised as one of the most popular products within our SHOPCraft selection,
food preparation tables provide a vital space on which to prepare your food products before the baking process. Using these products to their full potential can help you line even more products up to be baked.
Incredibly versatile and ideal for use in a deadline-driven food production environment, our food processing tables are scratch-proof and cold-resistant and can be used for a wide variety of tasks, from meat cutting to dough rolling and even food decoration.
These products can help enhance your efficiency in more ways than one. You can even request additional features of your own, such as drainage boards to speed up your production processes. What's not to love about this commercial baking essential?
#4: Pack More Profit Into Your Business with Packing Operation Tables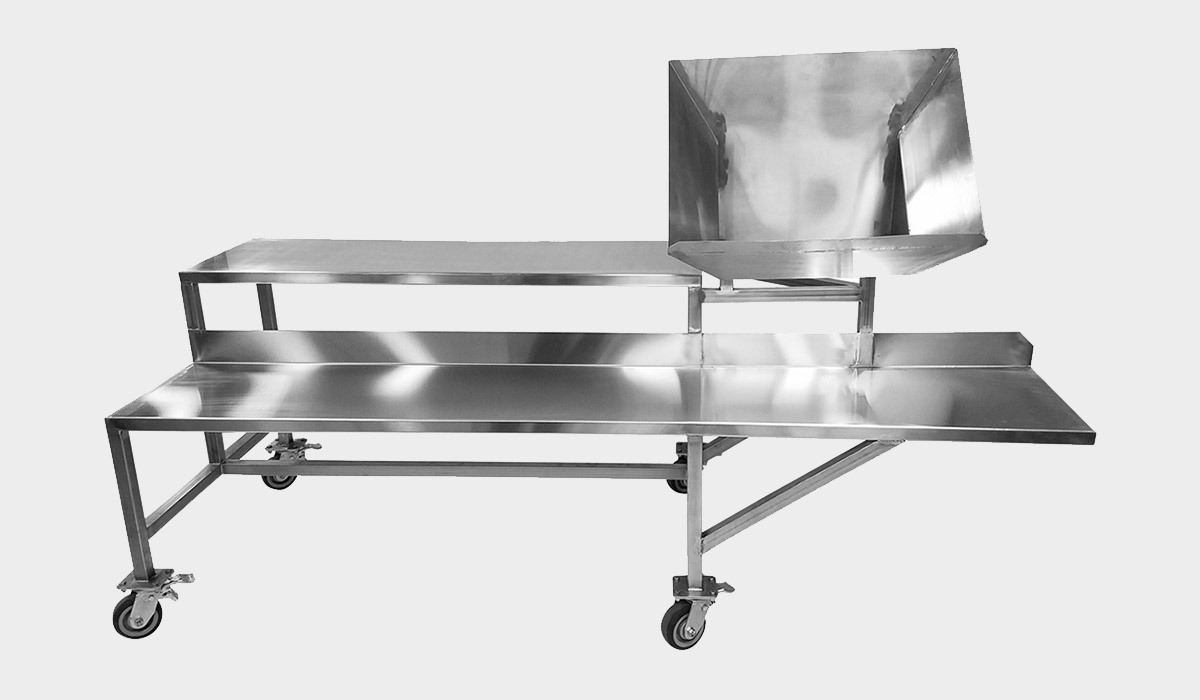 Whilst productivity and efficiency will largely depend on how quickly you can prepare and bake large batches of products, other tasks will also be crucial in forming your bottom line. This includes packing: that vital process of placing your finished products into food packaging; including boxes, bags and packets.
You won't be able to increase your profits without increasing how much you can pack in one given day. That's where our range of stainless steel
packing operation tables come in!
Featuring an adjustable hopper; braked casters and polished surfaces, these products even include an in-tray on which to store baked goods before they're placed into packaging.
The benefits of our custom packing tables don't end there. These commercial baking ancillary products are extremely easy to clean to the highest of standards.
#5: Store Ingredients Safely with Aluminum Dunnage Racks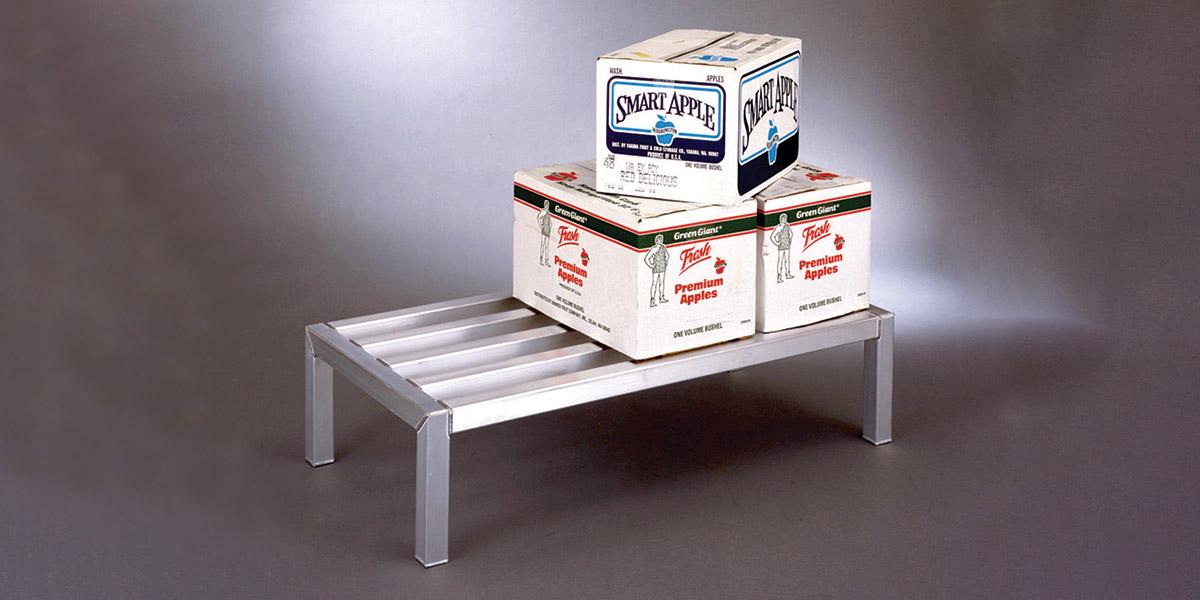 In our latest blog, we're highlighting the top 5 products within our selection of ancillary industrial baking equipment. Check it out!
An
aluminum dunnage rack is a rack which enables you to store items like flour, sugar and canned foods off the production floor in a way that occupies very little space. When it comes to increasing the storage space in commercial kitchens, dunnage racks are one of the most sensible & cost effective options.
Aluminum dunnage racks are low-to-the-ground racks that are used throughout the foodservice industry to support food products. If you're wondering why they're so close to the ground, it's because many health code requirements require businesses to keep their food and their ingredients at least six inches above the ground in storage environments. Aluminum dunnage racks meet this requirement while providing a durable and reliable place for staff to store ingredients and equipment in bulk.
Storing ingredients safely is a critical thing to bear in mind when upgrading your food production space. Aluminum dunnage racks are the strong, sturdy, highly resistant product that can help you do just that. Read more about
dunnage racks and why you need one.
Calling All Commercial Bakeries: Let's Bake More Together
Are you a bakery business, production manager or commissary-style chef looking to upgrade a food production space? Do you need guidance on what ancillary products can maximize your baking output and levels of profitability? We get it: we've been equipping bakeries for decades. To discuss your own unique requirements, including unique, personalized products, contact us today. Alternatively, you can submit your own drawings for a free quote.