---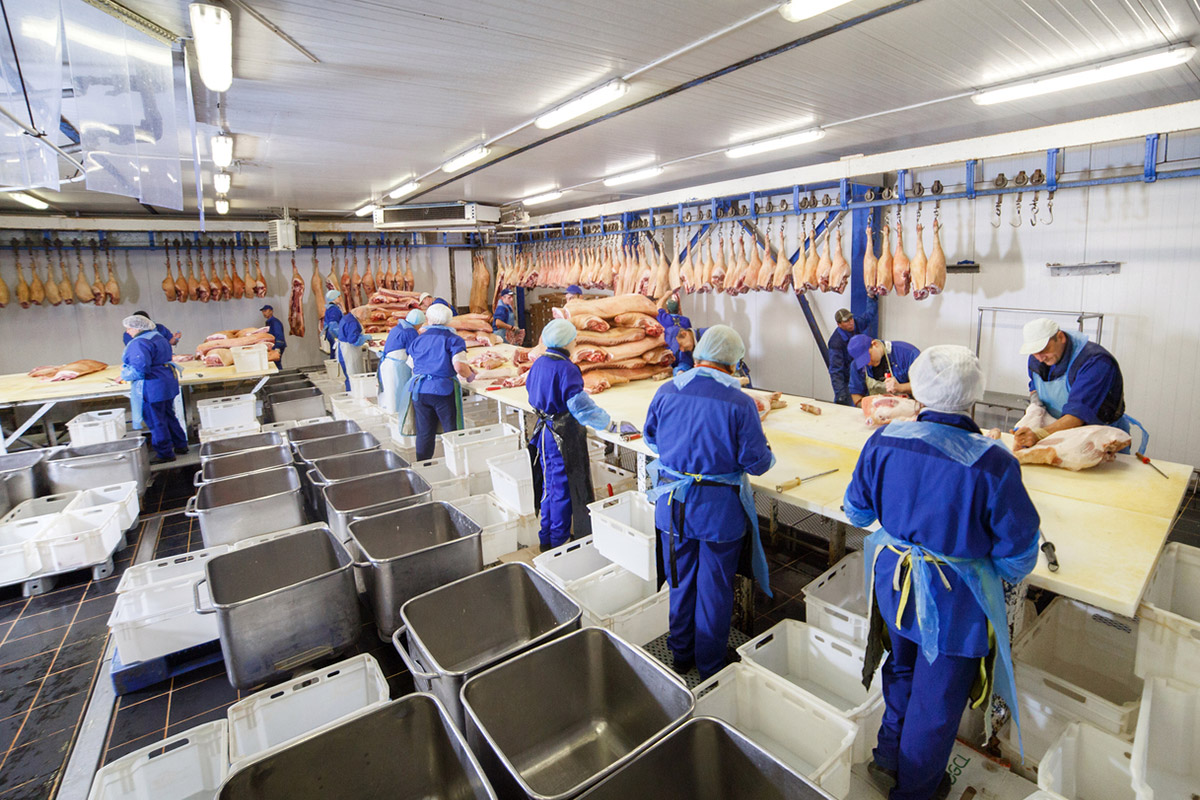 Now more than ever, companies involved in meat processing face a number of challenges; from sanitation and safety issues through to tight production deadlines. In the latest addition to our Learning Centre, we explore how production managers and floor supervisors can meet both of these challenges by knowing how to improve meat processing with stainless steel food prep equipment.
Meat processing is a major business, and can involve working with red meat, poultry and even seafood. Processing meat products to the highest standards requires a huge investment in machinery and other mechanized equipment; ranging from meat tenderizing machines and meat mincers right through to tools for cutting, deboning and trimming meat products.
The Importance of Ancillary Meat Processing Equipment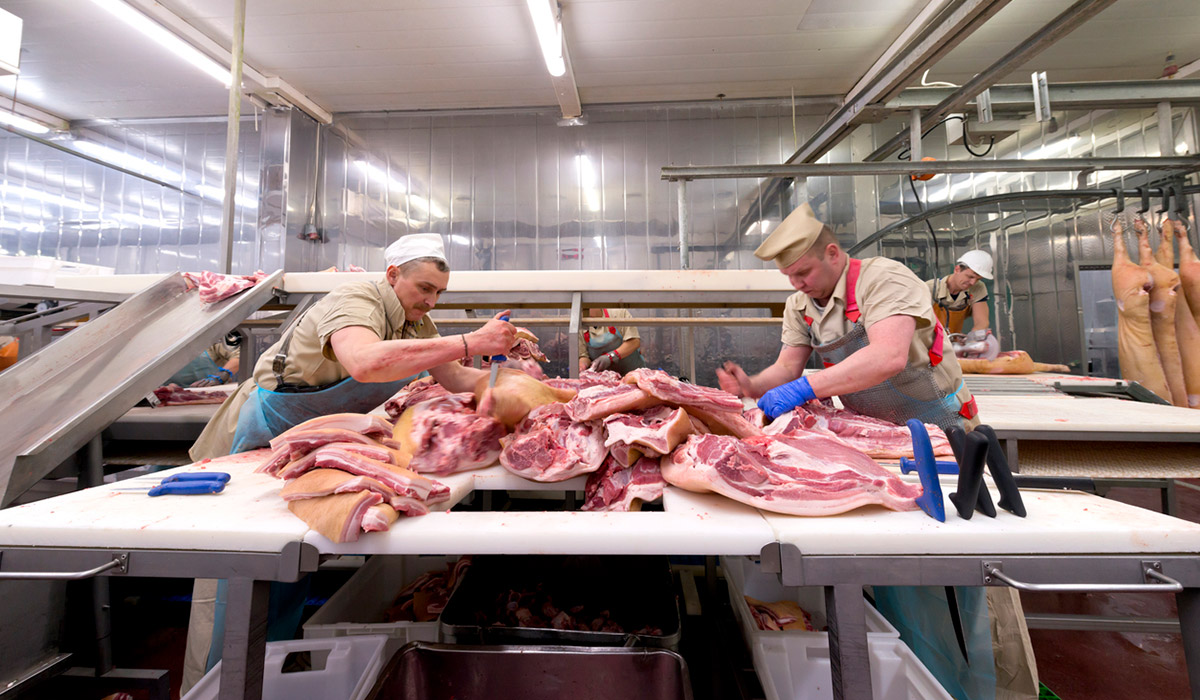 Whilst primary meat processing equipment such as the examples above are crucial in getting the job done, ancillary equipment plays an extremely important role. At this point, you're probably asking yourself: what is ancillary meat processing equipment?
It's simple: ancillary meat processing equipment is any piece of equipment which plays a supporting role in your food production environment. Whilst your ancillary equipment won't actually mince, chop or slice your meat products, they will provide vital support in terms of providing the space to butcher meat, to store it and to transport it.
So, what kind of processing equipment are we talking about here? Here's just a few examples:
The list goes on, and we could easily spend all day listing examples of ancillary meat processing equipment. Just give us your idea and we'll use our expertise to make it!
The Benefits of Stainless Steel Ancillary Meat Processing Equipment
Now you get what we mean when we refer to ancillary meat processing equipment. But what material is the best choice for improving sanitation, safety and productivity across the board? That one's easy: stainless steel?
Why is stainless steel the best material for meat processing equipment? There's a lot of benefits we could touch upon here. In the interest of time, we've picked out the main advantages:
Corrosion resistance: Stainless steel is as durable as it gets, and that's largely down to the 'passivation' which reduces the reactivity of its surface. Its chromium coating forms a passive film which prevents the iron from oxidising and allows self-healing in the presence of oxygen. This means that you can expect your equipment to retain its durability, even following contact with caustic cleaners and other aggressive substances.
Bacteria resistance: Meat processing businesses work to the highest standards of sanitation & cleanliness. Fortunately, stainless steel allows for the most vigorous of cleaning procedures; with its smooth finish creating no pits or holes which could otherwise encourage the growth of bacteria.
Temperature resistance: Temperature resistance is extremely important and is a major benefit offered by stainless steel. This is especially important in meat processing. Stainless steel can be kept in extremely low temperatures, making it ideal in processing facilities where freezing is required.
A Guide to Improving Meat Processing Using Stainless Steel Food Prep Equipment
Stainless steel ancillary meat processing equipment can play a major role in transforming the productivity, efficiency and safety as the heart of your business. If you're a procurement manager or production floor supervisor, we've got some suggestions of products that can seriously add to your bottom line. Keep reading, folks!
Tip #1: Try a Custom Processing Table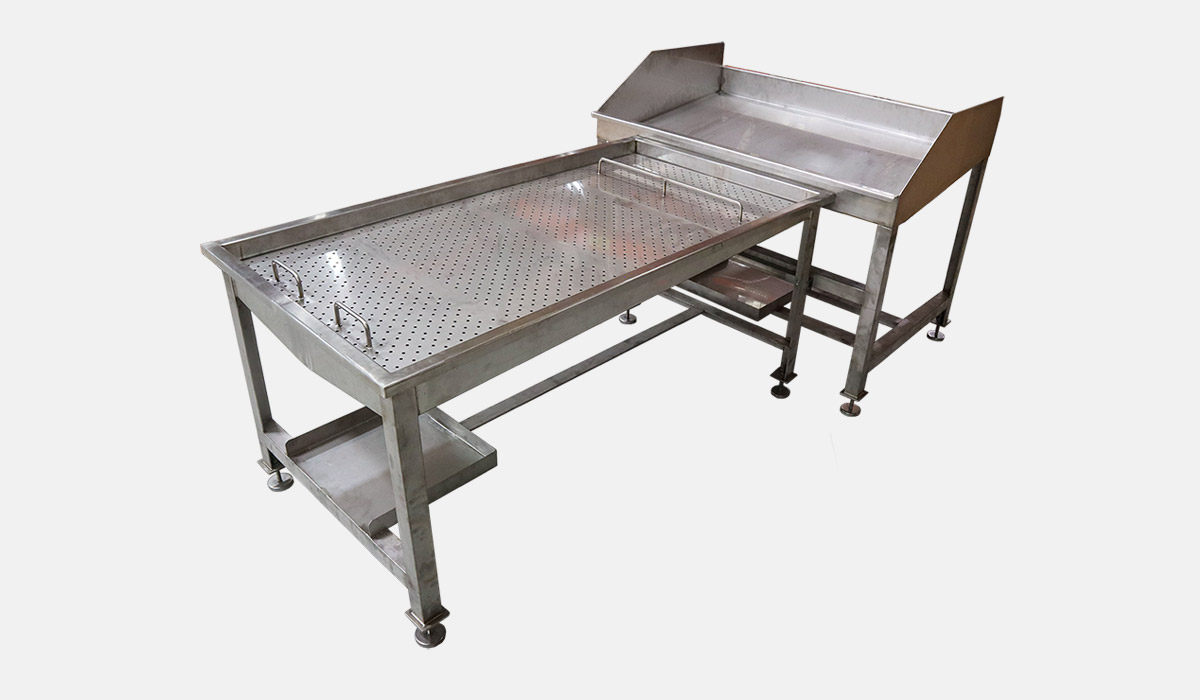 Stainless steel custom food processing tables are the ultimate ancillary product that can enhance virtually all areas of your meat processing business. Heavy duty and completely customisable,
custom processing tables provide a vital space for staff to perform a variety of meat processing tasks; ranging from trimming and slicing through to cleaning, packing and packaging.
Chutes and trays for in-feeding of meat products
Perforated surface for drainage of meat by-products
Optional shelving for storage of lugs & other containers
Tip #2: Improve Storage with Lug Racks & Meat Tote Carts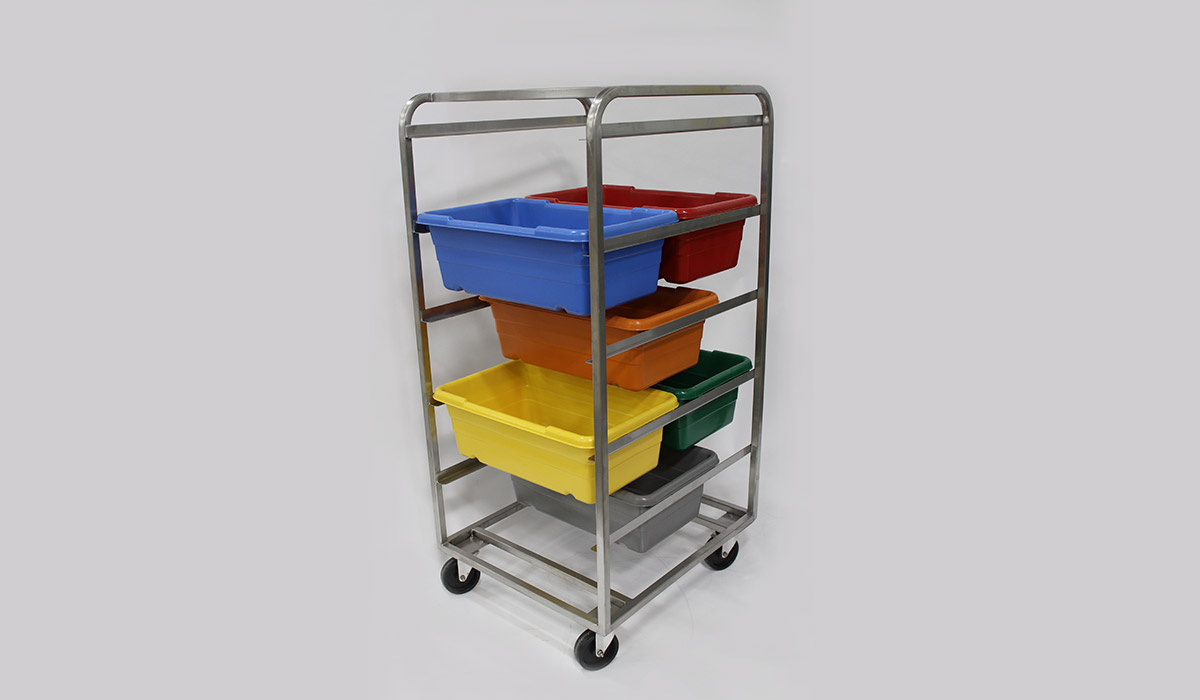 By using ancillary storage products like
lug racks or meat tote carts, floor managers and production supervisors can optimise their available floor space, helping staff to focus more of their efforts on processing meat products. Meat tote carts allow meat products to be stored and transported in plastic totes. Meanwhile, a lug rack can hold these totes in a very large volume (up to 10 jumbo lugs).
All-welded for a durable, easy-to-clean solution
Optional covers to ensure no dripping or leakage
Ideal for storage and transportation of meat, before or after processing
Tip #3: Increase Your Product Quality with Processing Racks & Smoking Racks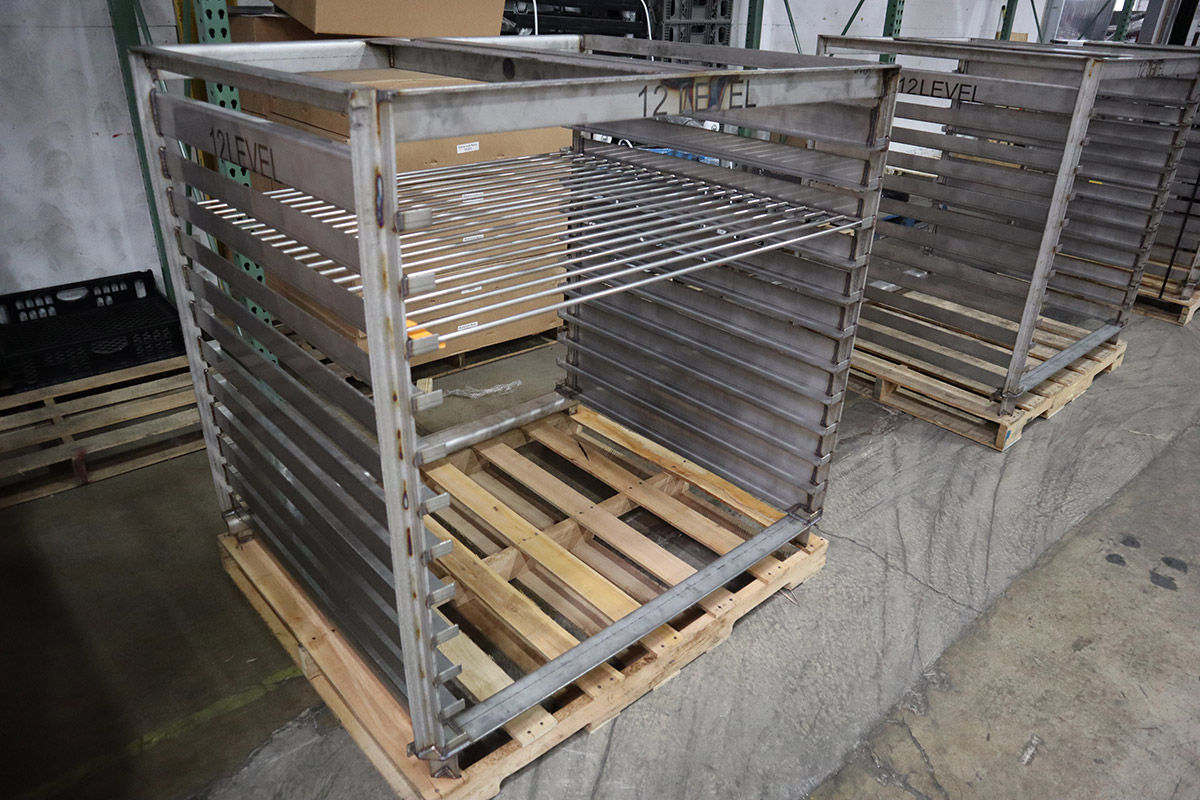 It's true: meat processing tables, as well as storage products like lug racks and tote carts can really improve the efficiency of your business. However, ancillary products like
sous-video processing racks & smoking racks can improve how your meat products actually taste to the end consumer.
Sous-vide racks provide a vital space on which to store sous-vide pouches on a large volume, allowing you to use vertical space to its ultimate potential. Meanwhile, a meat smoking rack provides the support you need to get that smoky barbeque taste we all know and love!
Optimize your available space
Add flavor & finesse to your final product
Avoid sanitation areas during processing
Optimize Your Meat Preparation Processes: Order Your Ancillary Food Prep Equipment Today
If you're a meat processing specialist, procurement professional or meat processing plant manager, we want to help. To browse our full range of ancillary meat processing equipment, click here. Alternatively, view the full SHOPCraft selection or contact us for a free quote!