---

At Schaumburg Specialties, we have always been proud of our high-quality baking racks that can help add to your commercial bakery improve production and run more efficiently. Our racks are made in-house, with quality materials. Most of them use all-welded construction, which helps keep them sturdy and strong year after year.
We are proud of our racks and can even create a custom rack just for your needs! But we do more than just racks. At Schaumburg Specialties, we can provide you just about everything you need to run your business! That brings us to our next point: You don't need to own a commercial bakery to benefit from our products, we can provide the equipment you need for your commercial kitchen of any kind. Do you own a meat processing plant? Do you run a catering business? Our products can help with any and all commercial kitchen businesses.
Whether you own a commercial bakery or a catering company, we can provide you with the equipment you need to be successful and run your business efficiently. We can provide your with high-quality packing tables, shelving, ovens , dunnage racks, and more! In this blog, we will take a closer look at some of the products, besides racks, that we have to offer.
Ovens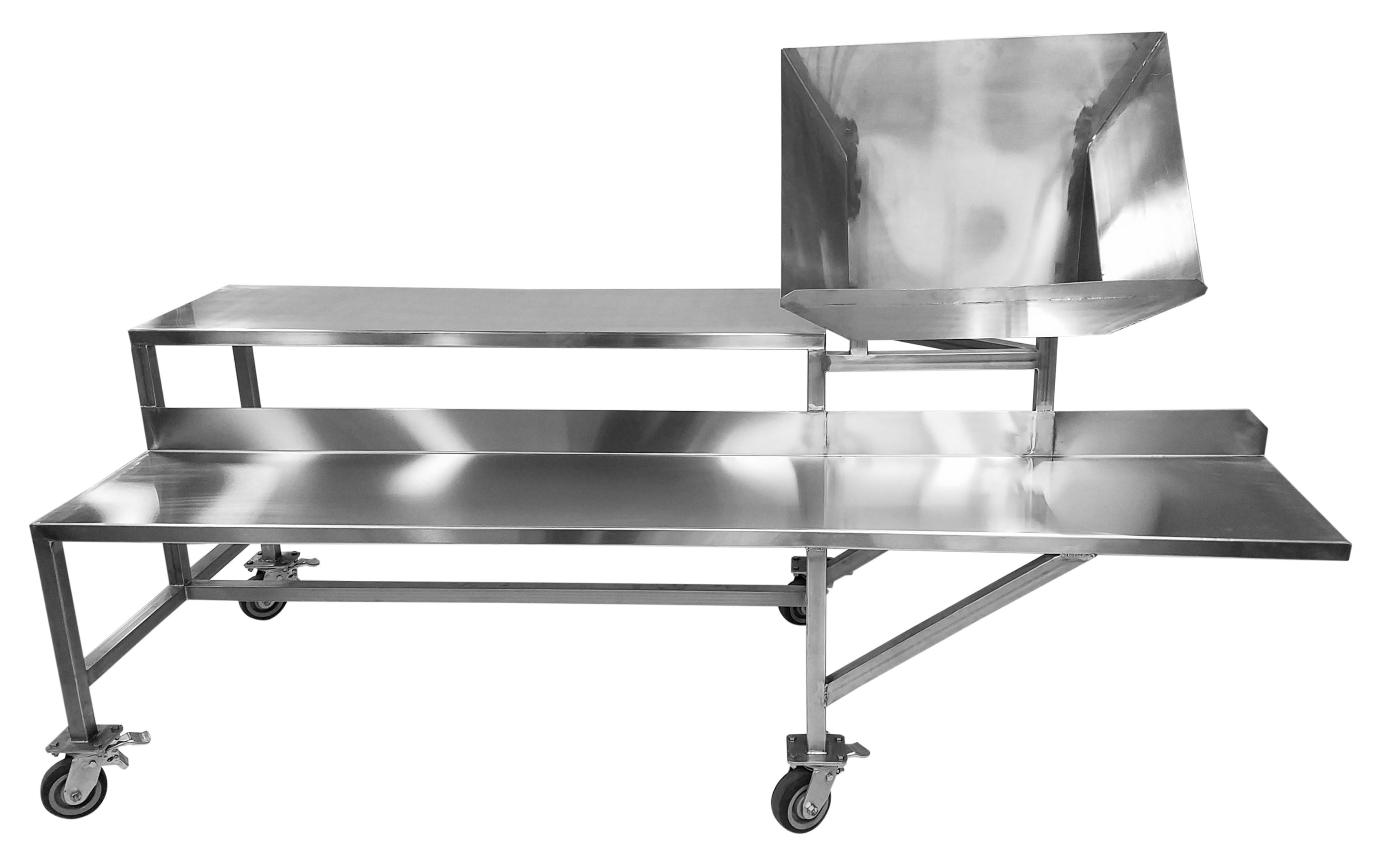 That's right! We offer the Reven Rack Oven along with all of our other products! This oven can be designed for your needs and is offered in a wide range of baking areas. This oven makes it quick and easy to bake your goods with its easy to use controls and built-in baking programs. This is the perfect product for your commercial bakery, kitchen, or catering business. It can be programmed, which can help make your job simpler.
Packing Table
Our packing table can be custom designed to fit your needs as well! When you design the packing table you need, your commercial kitchen can become more effective and efficient. You will be able to choose different features, the material, and more to create the perfect packing table for you!
Shelving
While shelving may seem very similar to racks, our shelving can help keep your ingredients organized while making sure you are staying up to code. These shelves can be altered to fit your needs and accessories can be added to help make them more useful to you! Shop through our different shelving options to find one that came benefit your commercial kitchen.
Dunnage Racks
While dunnage racks have racks in the name, these are different from your typical kitchen rack. Dunnage racks are used to store bulk ingredients, such as flour or sugar. They store these items so they are easily accessible while keeping them off of the ground, meeting USDA requirements. These dunnage racks are perfect for walk-in freezers and other storage areas and can hold up to 5,000 pounds. Our racks come in three different sizes to fit your needs.
These are a few of the products that we offer, besides racks, that are perfect for your commercial kitchen. Whatever type of food business you're in, our products and equipment can help make things run more efficiently and effectively. Shop through our products to find what you need or contact us to find out if we can create a specific product for you, chances are we can!