---
Schaumburg Specialties LLC has always been a top provider of bakery racks and other equipment for commercial bakeries due to our quality products. Not only can we provide bakeries with the equipment they need to run their bakery smoothly, we also created all of our own products, meaning that they are all made right here in the USA and never outsourced. We have always been proud of the services and products we provide, but now we have even more to be proud of!
At Schaumburg Specialties, we now offer additional capabilities that allow us to help you with even more! We are proud to offer
 metal fabrication services to help with any and all of your metalwork projects. Our improved metal fabrication capabilities can allow us to assist you with the largest and smallest projects. We have the right equipment, software, and processes to provide your with quality results.
With the right space and equipment, we are capable of providing many metal fabrication services, including: metal shearing, metal punching, metal forming, welding, industrial painting, unique engineering, and more. You can learn more about these services by seeing your metal fabrication page, but for a quick overview, continue reading this blog!
Metal Shearing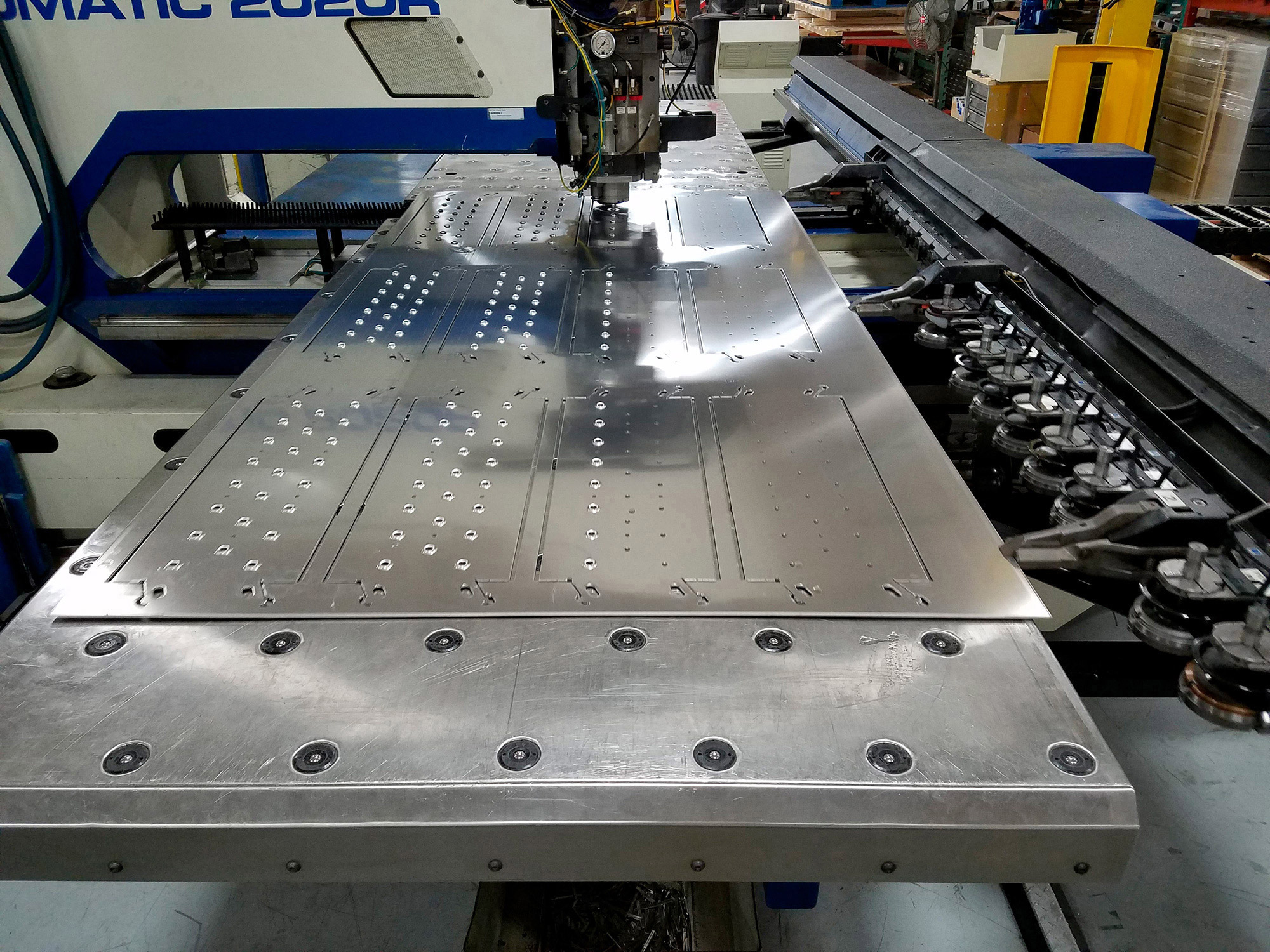 If you ever need metal shearing services for your equipment manufacturing, choose Schaumburg Specialties. The metal shearing equipment we use helps create clean, precise, and accurate cuts, offering you the results you were looking for. Schaumburg Specialties uses open throat shears that are 12 feet wide and ¼ inch thick, as well as metal saws for tubes, structural members, and pipes. Our metal cutting equipment provides accurate and clean cuts, providing you with quality results for your projects.
Metal Punching
By using our CNC punching equipment, we can create perfectly measured punches throughout sheet metal. Our machines are programmed to move the metal along the X and Y axis, positioning the metal perfectly before punching through the metal with a clean finish. Our punching equipment can create making different punching shapes, from circles to more intricate styles. The equipment can also create embossing, louvers, and more. Any metal project you have that requires
 metal punching can be done by our experts and you will get the best results with no scratches or sharp edges on the punched part.
Metal Forming
The metal forming equipment, a CNC press brake machine, can bend metal carefully and accurately for the best possible results.We use the Bystronic Xpert Press Brake, which is one of the only machines that offers the features of dynamic crowning. When we do your metal forming for you, your projects will be completed with accuracy and quality. Our equipment does not produce angle errors and can complete any job, no matter how complex.
Welding
We offer two different types of welding, allowing us to help you with your small and large projects. We offer MIG and TIG weldings. MIG welding is metal inert gas welding and uses a spool of wire to fuse together two pieces of metal. This works great for your larger metalwork projects. TIG welding is tungsten inert gas welding and is better for smaller projects. This type of welding uses long welding rods that are fed into the welding puddle.
Industrial Painting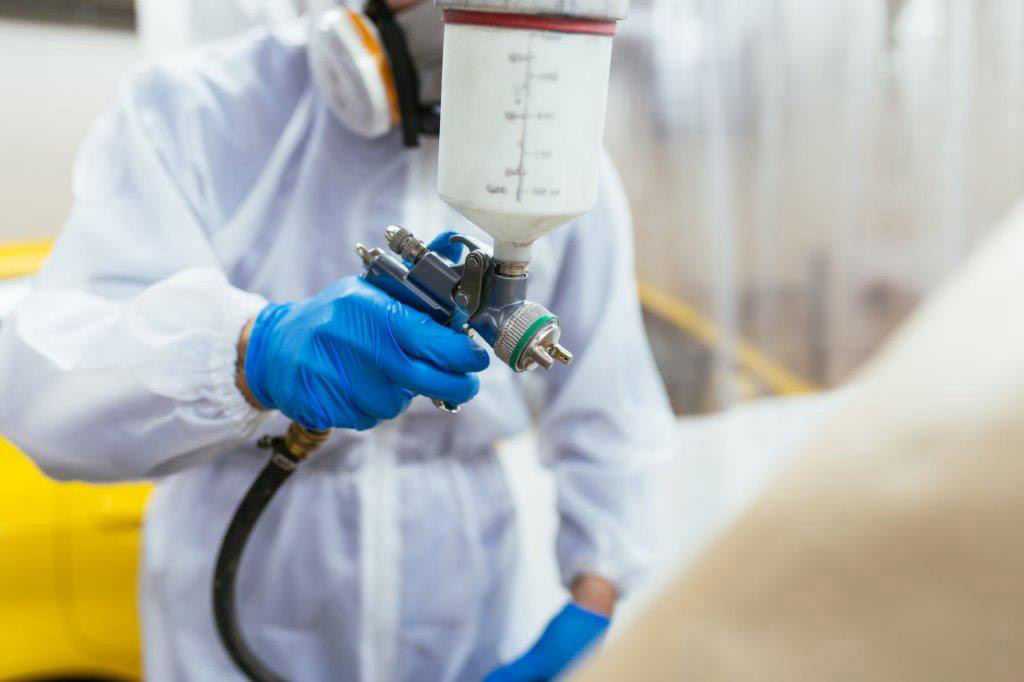 We can handle industrial painting projects both big and small. Our paint booth is 65 feet in length and uses four overhead cranes to help make the process easier. We can help repaint equipment, finish fabricated parts, and more!
Engineering Software
Along with our new metal fabrication services and equipment, we also use different engineering softwares to help us provide you with results that are precise and accurate. The softwares we use during our metal fabrication services include AutoCAD, TruTops, BySoft Bending, and JobBOSS. These softwares help us to run our operations smoothly and provide you with not only the best possible results, but also the best customer service.
Other Capabilities
We want you to continue to choose Schaumburg Specialties as your go-to metal fabricators. We can help you with just about everything when it comes to your metalwork project. We will even offer support services, which includes safely transporting projects to your location, finishing equipment with coating and deburring, assembling parts, and more!
At
 Schaumburg Specialties, we are proud to have the capability to provide you with the best metal fabrication services at our plant in Chicago. If you need metal work done, let us help! You will be happy with the accurate, precise, and quality results that you will get every time you work with us! Learn more about our new services and contact us today to get your questions answered!