---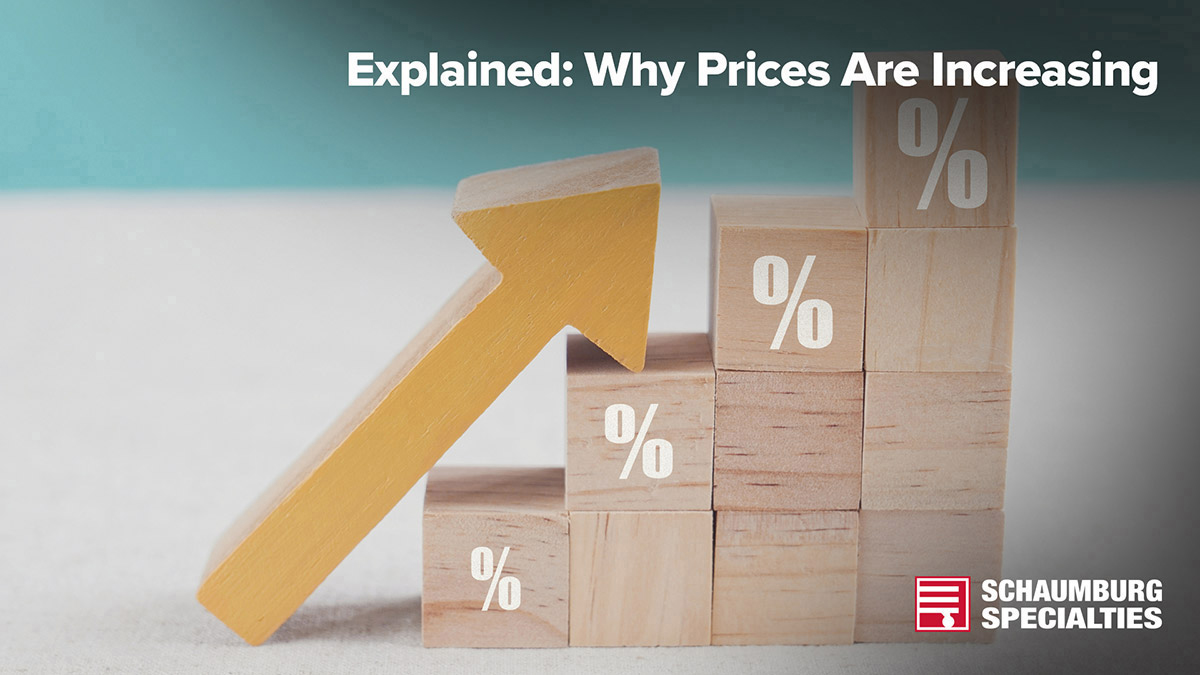 Like virtually all sectors of American industry, the metal fabrication sector is experiencing a rise in costs due to rising inflation, increasing material costs, labor, and other economic difficulties. To remain competitive and viable as a business, Schaumburg Specialties will be increasing the price of products across the SHOPCraft®, MEDICraft and INTELLICraft product selections.
As we collectively look forward to the end of this difficult period, we're asking our customers to remain patient and understanding as we navigate our way through various material and supply chain challenges. Indeed, inflation remained at a 40-year high in March 2022, with costs affected across food, housing, utilities and materials throughout the United States.
Why are Prices Rising?
Whilst no single reason is driving this rise in costs, market commentators cite the ongoing economic effects of the COVID-19 pandemic and the conflict in Ukraine which continue to cause significant disruptions in the material market – including steel and other metal materials.
How Will I Be Affected?
So – how will Schaumburg Specialties customers be affected during this difficult time? In a short statement, Managing Director Eric Schaumburg highlights what to expect:
"As the company emerges through a period of supply chain disruption and material cost rises, Schaumburg Specialties have taken the difficult but necessary decision to raise prices across all sub-brands, including the SHOPCraft, MEDICraft and INTELLICraft product selections.
Whilst some price rises are significant and reflect an increase of up to 35% over the last period from March 2022 to April 2022, we're joining the majority of American industry in hoping that this move will only be temporary.
Throughout this difficult period, we're committed to maintaining positive relationships with our customers with high quality products and a commitment to quality service."
What Can I Expect From Schaumburg Specialties?
Whilst prices are changing at Schaumburg Specialties, customers can expect the same levels of precision, quality and satisfaction that have kept us in the business for over 30 years.
You can still expect a lifetime guarantee on SHOPCraft products, and you can still rely on us to go that extra mile to ensure you're delighted with your product.
During this uncertain period, we're on stand-by to answer any questions or concerns you have around rising costs. For any queries, please don't hesitate to reach out to Schaumburg Specialties via our dedicated contact page.
Times are difficult, but they will pass. Until then – we'll get through this together!