---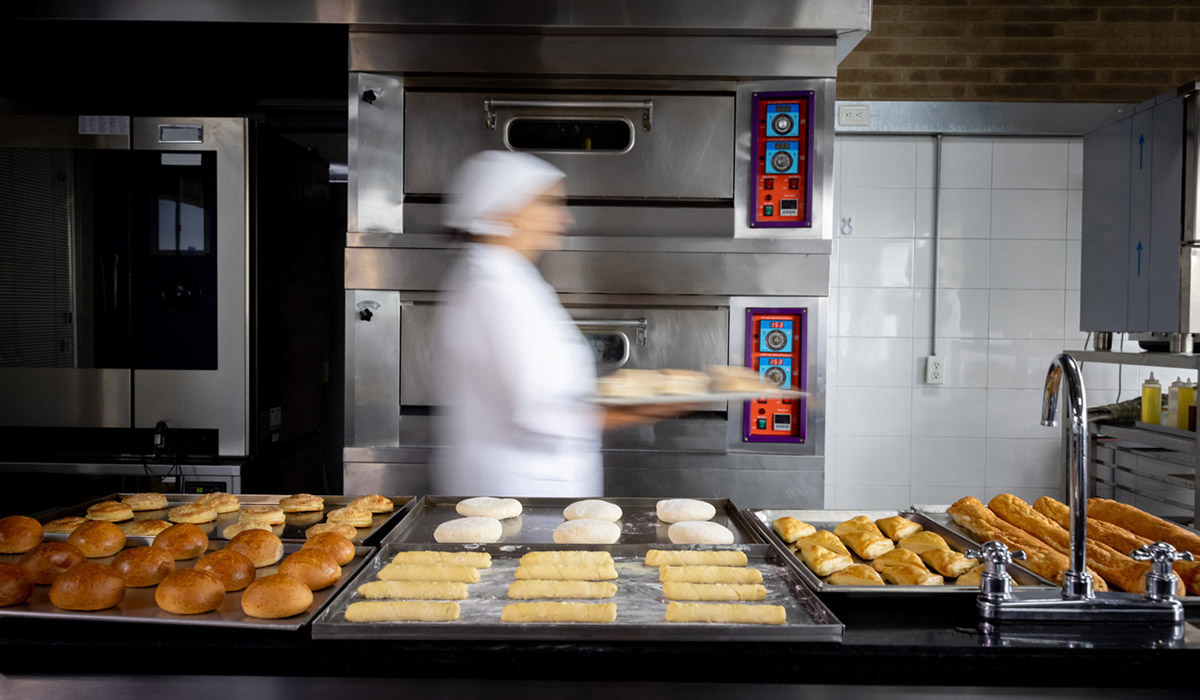 Time and time again, we're approached by commissary-style kitchens, family-run bakeries and other food production businesses that struggle with that one precious commodity: floor space. To help our customers mitigate this challenge, we're sharing tips on how to improve storage in food production using nesting racks. Check it out!
Many commercial kitchens and industrial food production businesses operate across huge areas of space, with plenty of dedicated areas for storing utensils, racks, carts, trays and other essential equipment. However, many businesses simply aren't that lucky: chefs and cooks will often squeeze past each other in narrow aisles, and the storage of racks can often be cramped and disorganised.
The Disadvantages of a Cramped Food Production Space
Working in a cramped, crowded food production environment is no joke. Whilst the lack of space can be frustrating to those using it, it can also present a range of more significant problems, such as:
Health & safety risks and increased risks of accidents
Blockage of necessary paths, including fire escapes routes and assembly points
Increased risk of damage to equipment and stock
If your pan and oven racks are lined up and occupying large areas of your available floor space, opting for a nesting rack could be the answer you've been looking for.
Enhance Your Storage Processes with Nesting Racks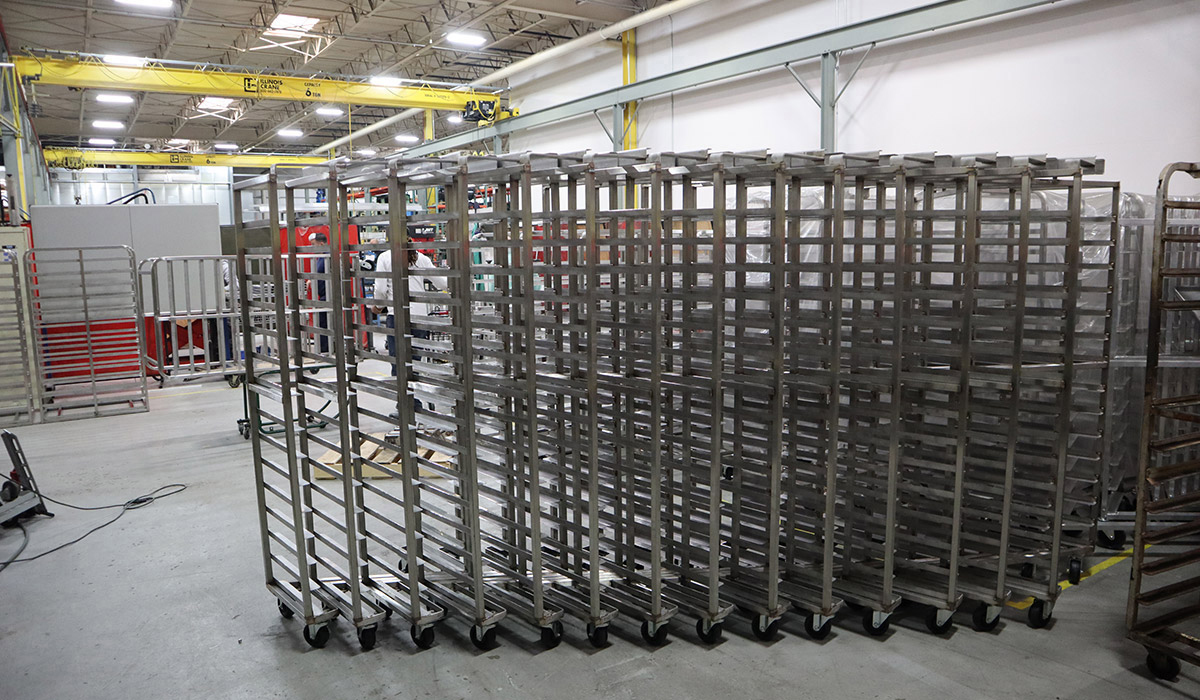 So: how can nesting racks make a space-saving difference in space-constrained food production environments? Let's take a look…
Nestability: The critical advantage of a nesting rack over a conventional pan or oven rack is that they are built to a unique design that's – you guessed it – nestable. For those who don't know what 'nestable' means, it's really rather simple. Nesting racks are designed to allow other racks to be 'slotted in', as seen in our picture above. When 'nested' together, these handy products require 40% less floor space than conventional racks
Flexible Storage: A key benefit of nesting racks in improving storage is that they can be used when they aren't in service. They can be easily wheeled into a corner, giving you more available space to do other, more productive things. However, always remember that nestability is lost when the rack is actually holding pans!
Lightweight: Finally, and most importantly, nesting racks are a lightweight means of storing your oven pans. Easily moved around on their heavy-duty 5" x 1.5 Swivel Casters, our nesting racks typically hold one 18" x 26" sheet pan per level, providing an impressive capacity ranging from 10 pans to 20 pans.
Frustrated with space constraints in your food production environment? Thinking of disposing of some of your equipment, or relocating to a larger space? Before you do that, stop and ask yourself that key question: how could a nesting rack help?
Improve Your Storage Now with a High Quality Nesting Rack
If you're working in a space-constrained environment, using nesting racks can optimize your available space, transforming your efficiency and productivity along the way. To find your perfect product,
browse our full SHOPCraft selection. Alternatively, visit our Learning Centre or contact us to discuss your needs.