---
A commercial bakery oven is a must to be at the heart of any type of bakery. No matter what baked goods you sell, a commercial oven will always be indispensable.
This way, your cakes, cookies, pies, desserts, and other pastries are baked to perfection. It is crucial to know what type of commercial bakery oven is worth your investment. It must meet not only your expectations as a baker, but also of your valued customers. You have to satisfy them with baked goods that will keep them coming back for your business to flourish.
To start your oven shopping, you must know the options available to you.
Commercial Bakery Ovens
There are two popular commercial bakery ovens made for mass producing food items. These are deck ovens and rack ovens that rotate or stay in place. These commercial ovens are the best oven for baking. Yet you need to identify which will fit your baking needs and budget.
This easy-to-understand buying guide will help you choose an oven for your baking needs.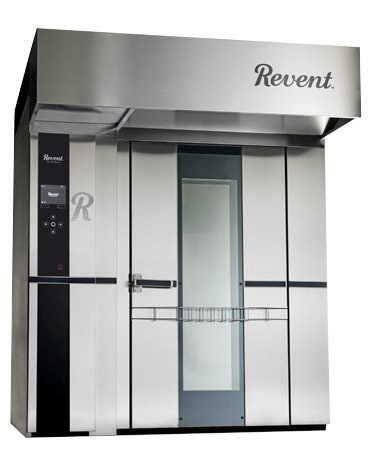 Standard Ovens
These are also known as the simplest type of oven. Standard ovens are built with a source of radiant heat located at the bottom of the oven cavity that's quite affordable and easy to procure
Standard ovens have their heating source at the bottom without convection. In some cases, this may result in having some cold spots inside the oven. Bakers often just open the oven and turn over the tray just to avoid underbaking the goods or burning them.
Remember that if you plan to get a commercial bakery oven, it must be of top quality to achieve seamless baking.
Pros:
Can be gas or electric
For quick baking
Cons:
Uneven temperature
Has cold spots
Conventional Ovens
Conventional ovens are one of the most common types of ovens in bakeries and in many restaurant kitchens. They are one of the most affordable options while offering the same, if not better, cooking capacities than a standard oven.
Conventional ovens are considered superior to standard ovens because they have a fan inside. By turning on the fan, hot air is circulated inside the oven, allowing for even heating all around. This turns the conventional oven into a convection oven. They are perfect for baking pastries that often require even temperatures for a faster cooking time.
Because of the air circulation inside, some goods may not be appropriate for the oven due to an overly brown and flaky crust but insufficiently cooked on the inside. But this can be resolved by simply turning off the fan, which then makes it a perfect cooking tool for custards, souffles, and other delicate pastries.
Pros:
Can be gas or electric
Inexpensive
Suited for breads, cakes, and others.
Consistent temperature
Bakes faster
Cons:
Suited for low volume production of baked goods.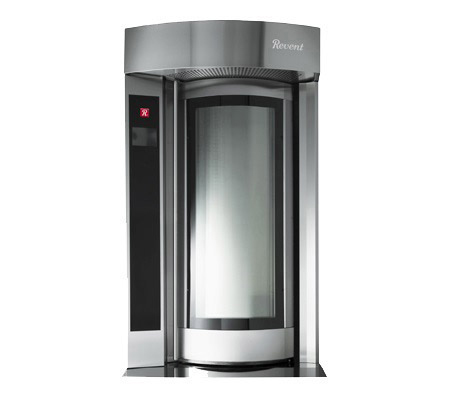 Deck Ovens
Deck ovens can be the most important bakery tool you can invest in, especially if you are targeting a large volume of baked goods daily.
Deck ovens give bakers the ability to control the upper and lower oven temperature. It also features the ability to use steam in the oven to create perfect crusts. This oven makes it perfect for quiches and different pies.
This type of oven is the most common commercial ovens that bakers opt to buy. It features different temperature controls suitable for any kind of baking requirements.
Deck ovens can have single, double, or multiple decks. It gives you the option to bake different types of goods at the same time. It is very reliable for delicate and heavy duty baking.
Pros:
For mass production
Dual temperature control
Steam feature
Lasts longer even with heavy use
Cons:
Expensive
Heavy and bulky
Requires adequate vent
Rack Ovens
Rack ovens are big, stationary commercial ovens. They have a bigger capacity than deck ovens, which makes it perfect for mass production of baked items within a day.
It has the performance of a deck oven but allows bakers to roll in oven racks inside of it. It can hold one or two racks at the same time, doubling your productivity.
Rack ovens have two types. The first type is when an oven rack stays in place. The second type is when the oven rack gets attached to a lift and rotates.
Pros:
Bigger baking capacity
Has more features than deck ovens
For mass production
Option to rotate oven racks
Cons:
Takes larger space
Can be hard to move
Requires thorough greasing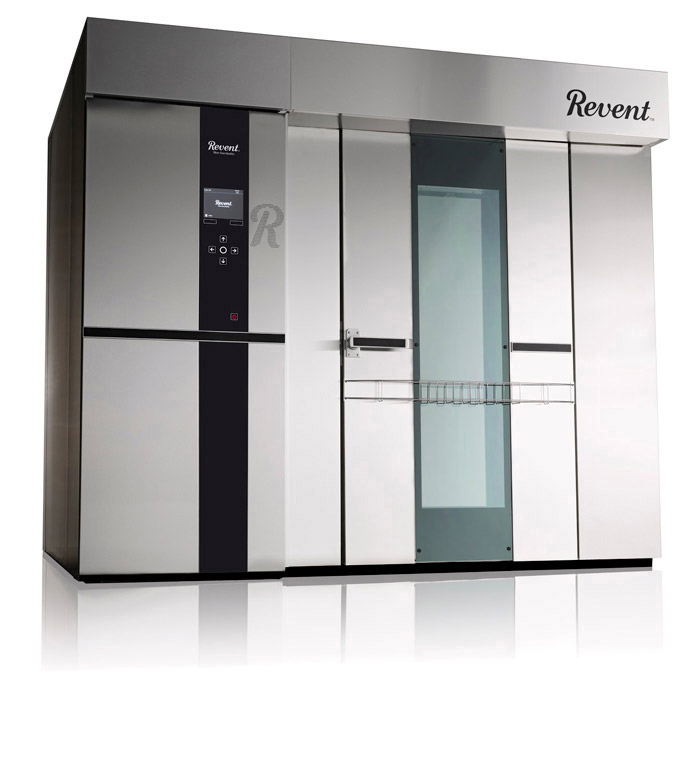 Accessories for Your Commercial Bakery Oven
Your baking business does not simply begin and end with your purchase of an oven. You must know your options and the basic
material handling equipment. This is to make sure you have the best baking experience.
Accessories don't only enhance the appearance of your oven but also improve your baking capacity. Bakery oven accessories will let you reach the fullest potential of your oven.
Here are some items that will optimize your baking and oven.
Oven Racks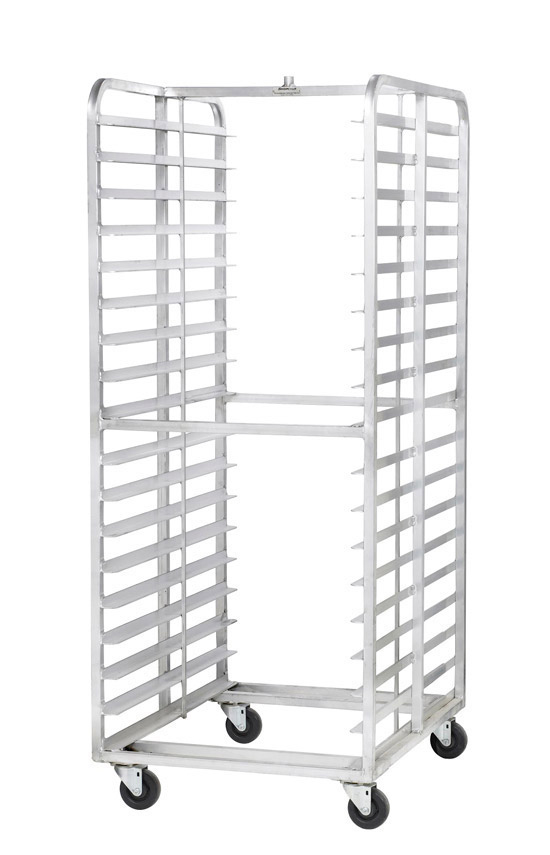 If you chose a rack oven wherein you can wheel in a trolley or two of pastries to bake, then oven racks are not mere accessories.
A baking trolley simplifies baking in bulk. It allows bakers to load
a rack of trays in the oven and wheel them out to cool after baking, which lessens the amount of work that you or your staff will have to do.
You have to make sure that you choose the most appropriate oven rack. You have the option of having
a stainless steel oven rack or aluminum commercial oven rack.
Though some are quite expensive, there are affordable racks in the market. It is also ideal that you buy during clearance sales from trusted and reliable commercial oven stores.
Aside from the oven rack,
an oven rack caster is an essential accessory. It has to withstand any temperature, carry heavy or light load, and fit well on the oven rack. You also need to consider the pan capacity to be able to to maximize your oven. It must be durable in transporting racks of food items.
You cannot buy the cheapest oven rack caster and expect that it will last a long time. Make sure you check the specifications before purchasing.
Bakery Trays
Bakery trays are kitchen basics for commercial bakeries. They function as compartments to prevent food from spilling. They are lightweight yet durable, with no signs of damage no matter how many times they get washed.
A good number of bakery trays in your shop will help in storing baked goods with ease. It is the perfect solution for organizing baked goods without taking up a large space. It must be able to assist any baker from preparation, display, and rack transportation.
Bakery trays are essential in transporting food. Whether it is within the bakeshop or to another location.
When looking at these trays, you may notice some perforations on them. These were added to allow air flow through the trays, which allows freshly-baked goods to cool down. This enables the freshness of baked goods to stay for longer.
Bakery trays are designed to be stackable yet allows you to reach baked items inside with ease. So, you don't have to unstack the trays to get the baked items on the middle or bottom tray.
Oven Rack Lifts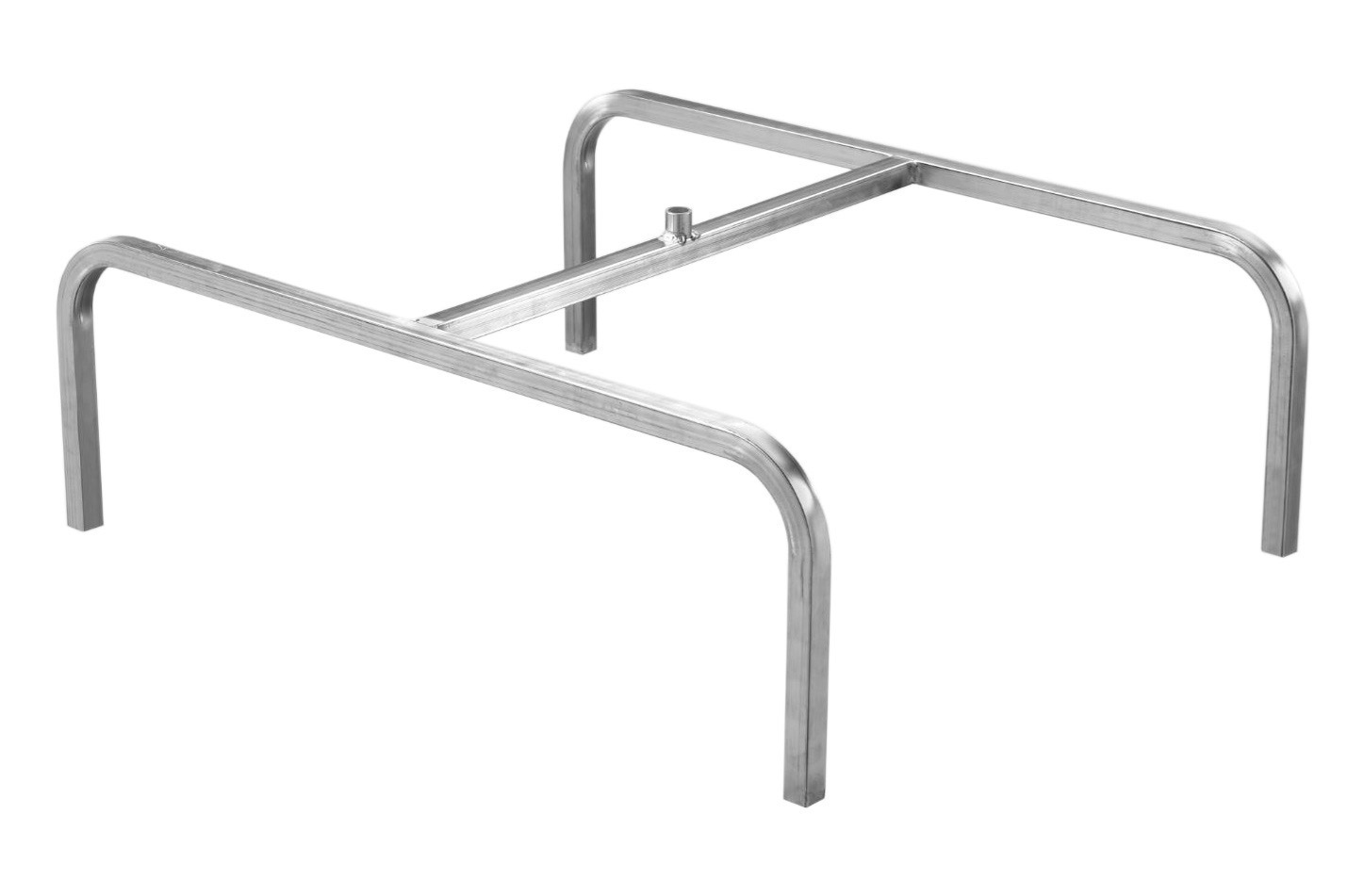 There are different types of
oven rack lifts. Each one has its own specification while still serving the same function as a rotating rack oven.
It must be able to withstand different temperatures and carry a rack load of food items to bake. It should allow your oven rack to rotate in a seamless manner to get that perfect bake.
Oven rack lifts should also fit with either mechanical or motorized rack lifting. It must be compatible with the oven and rack size as well.
Just like push rack ovens, you have to make sure that the
oven rack caster must be as durable as the oven rack lift.
Food Grade Grease
Some time after baking, it's necessary to make sure the oven is working. A question comes into mind about how to clean a commercial oven. Well, it's possible through the use of
food grade grease.
Food grade grease is designed to protect your oven from heavy use over time and prevent costly damages. It prevents oxidation of metals on nuts, bolts, and hinges and is also used on other parts of the oven that is prone to friction and corrosion. Nobody wants to see rust especially on machines meant to produce food.
It is important that you choose grease that is food-grade so it can withstand high temperatures while also remaining non-toxic. It should also resist degradation from food products or steam and must be able to dissolve sugar and oil buildup.
To make sure you have a clean and well maintained commercial oven, use food grade grease.
For all your commercial baking needs,
contact us via website form or call us at 800-834-8125 and we'll help you to choose the best commercial bakery oven for your kitchen.