---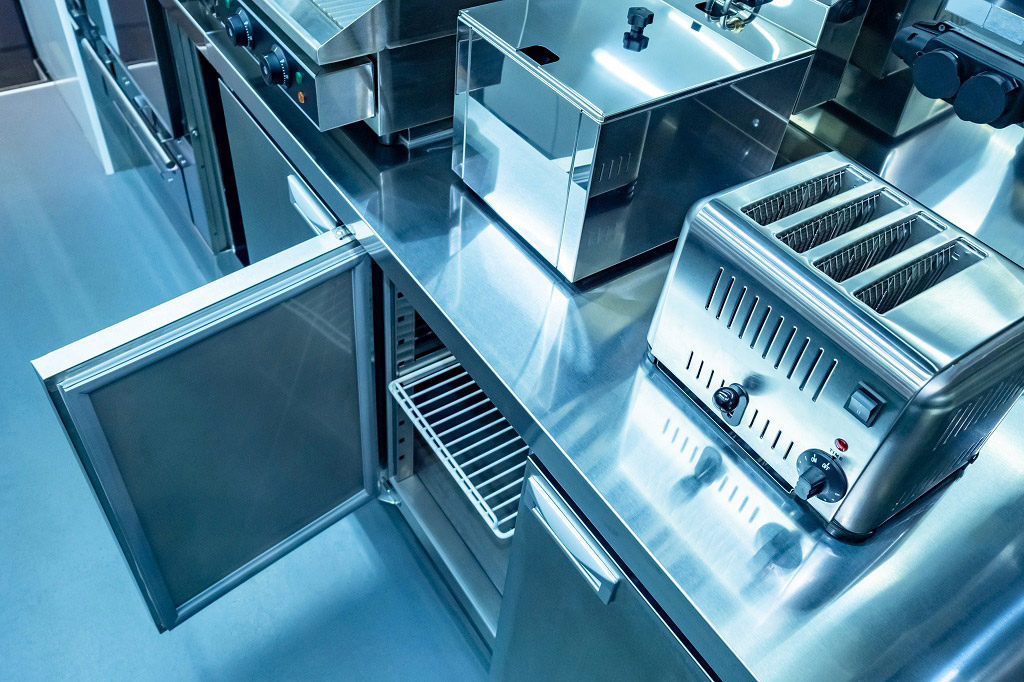 Those in the commercial foodservice industry are likely familiar with the NSF or National Sanitation Foundation. It's common for equipment or smallwares to be adorned with a small NSF certification mark.
So, what is NSF, and why are NSF-certified products important to your foodservice operation? Here's everything you need to know.
What Does NSF Stand For?
As mentioned above, NSF stands for the National Sanitation Foundation, a non-profit founded in 1944. The goal was to promote public health by establishing standards for food safety and sanitation.
Purchasing NSF-certified food products means:
The manufacturer only uses FDA-approved raw materials
Products endured multiple NSF tests to ensure the design, construction, safety, and product performance are up to standards
Guarantees that no harmful chemicals will contaminate the food
Products likely will not harbor bacteria, and they are commercial dishwasher safe
Why Do Foodservice Operators Need NSF?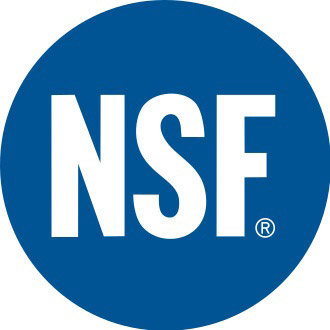 If you're in the foodservice industry, you must meet the NSF restaurant standards and certification programs. The NSF is a respected leader in this space that has built up worldwide credibility and expertise. It's especially important to be mindful that health codes at the local, state, and federal levels are based on NSF standards.
While NSF certification requirements are important to keep in mind, they are not required in the foodservice industry. Resellers may opt for NSF products to ensure that they are delivering safe products to their customers.
Finally, foodservice operators also take NSF certification seriously as their brand reputation is directly tied to their products, and they want to ensure all customers are safe. For example, many national chains implement NSF standards into their operations to help keep their customers safe.
For example, a manufacturer may spend resources on NSF certification to stand behind the quality of their products. Other benefits of NSF certification include:
Peace of mind knowing that your operation is meeting all food safety standards
Positive brand exposure and awareness
Increases your credibility and provides peace of mind
Build trust with your customers and ensure they have a positive experience with your brand
Validates your commitment to safety and quality
Guarantees your products are free of harmful chemicals
What Products Can Be NSF Certified?
All foodservice products can't be NSF certified. For example, anything made with a porous material such as porcelain, porcelain enamels, glass, and glass-like materials is not NSF-certified and will not be used in a touching food zone.
How to Know If the Product You Bought Is NSF Certified
One of the easiest ways to determine if the
product you bought is NSF certified is by checking its NSF certification. Simply look for their logo on the bottom of the foodservice item. It's also possible to check the official list of items that are NSF certified by going to the NSF website.
Conclusion
While it is not mandatory, NSF certification adds another layer of credibility to your business. At
Schaumburg Specialties, our team makes sure (when applicable) that our products are NSF certified. This is only another example of how we go above and beyond for our customers as they are always our top priority.
Feel free to
get in touch with us to learn more about NSF certifications!