The team at Schaumburg Specialties was approached by The Good Bread Company, one of America's leading commercial bread bakeries.
| | |
| --- | --- |
| Client: | The Good Bread Company |
The Client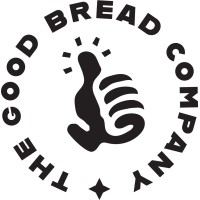 Based in Minneapolis, Minnesota, the company specializes in high quality breads, buns, rolls, hoagies, and artisan loaves, and works in contract baking and custom baked products, serving commissaries, private label brands, foodservice and retail outlets.
Previously known as Michigan Bread and before that, Assimacopoulos Supreme Baking Co, Schaumburg Specialties has enjoyed a productive working relationship with The Good Bread Company and its predecessors for many years, providing custom designed and built bakery racks for their constantly-expanding and evolving business requirements.
The Challenge
The Good Bread Company told us that they needed many more bakery racks to produce their increasingly popular artisan loaves. To bake these loaves, the company was recreating a baking process used in Ancient Greece, where bread was put on top of hot stone to bake.
This process is crucial to producing the hard, round crusty boule that makes an artisan loaf unique – but the company was having problems using it in mass production.
The big challenge for Schaumburg Specialties was to recreate the Ancient Greek way of baking in a modern oven and to ensure that enough of the artisan bread was being produced to keep up with demand.
Of course, our design and manufacturing teams love a challenge and were only too happy to oblige!
Our Solution
We didn't have any drawings to work from, so our expert design team put their heads together to come up with a unique, custom solution that was tailor made to our client's specific requirements.
To recreate the hot stone baking process and get that crusty boule, we made 10 racks with wide spaces that allowed the dough to be as close to and exposed to as much heat from the oven's hot plate as possible.
The racks were designed with wide spaces to allow as much heat as possible to reach the dough.
And to enable as many loaves as possible to be baked at a time, we designed and built the racks in such a way that two could be pushed right up against each other in the oven. We also designed and built a latch mechanism that would allow the two racks to be pulled out together at the same time, helping to improve the efficiency and productivity of our client's baking process.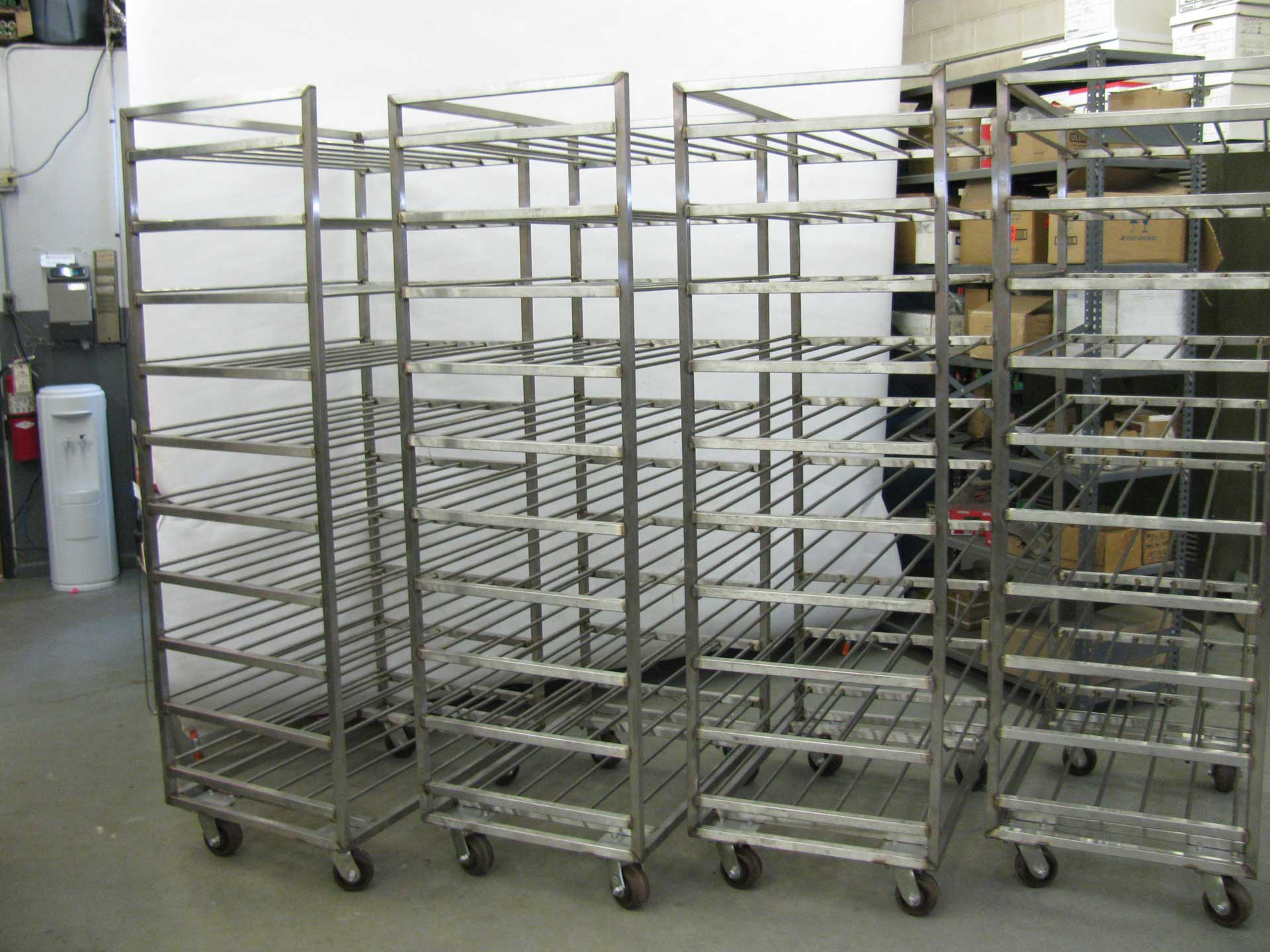 Two racks could be pushed up against each other in the oven.
Our unique custom built bakery racks ready for action.
The client was delighted with their new, custom built bakery racks and couldn't wait to get them working on their bakery production line! They were also thrilled to learn of the Lifetime Guarantee that we offer on all our SHOPCraft food production equipment, helping to save our valued clients time and money in the long term.
At Schaumburg Specialties, we always go the extra mile for our customers – contact us today to discuss your own custom build requirements.
Get Started with Your Own Custom Project
We delivered awesome results for this customer, and now we want to do the same for you. To get started with your own project with Schaumburg Specialties, contact us so that we can get a clear understanding of your requirements. We'll take it from there!