When it comes to one of our most recent projects, the customer needs little introduction. Amazon is the world's largest order fulfilment company, with a huge product delivery operation spanning virtually every corner of the globe.

| | |
| --- | --- |
| Client: | Amazon |
| Industry: | Packaging |
The Client
As one of the 'Big Five' American information technology companies, Amazon was established in the early 1990s by entrepreneur Jeff Bezos. The company has earned a reputation as a disruptor of well-established industries, and as of 2021 is recognized as the world's largest online retailer and marketplace, with its own subscription service currently boasting over 200 million subscribers worldwide.
Naturally, Schaumburg Specialties were delighted to work with Amazon representatives to present the company with a new prototype product for the transportation of satellite materials.
The Challenge
Amazon approached Schaumburg Specialties with a unique challenge. The online retailer required a superior-quality rack to be used for the transportation of satellite materials. This represented a significant project for our customer, who required a rack on which to store classified sheet material to use in a project aimed at providing internet coverage to several locations around the world.
Our team was tasked with designing and building a rack system to carry large quantities of glass sheets for a satellite project. We designed the prototype, including a panstop. This sheet of metal would be fitted to the back of the rack in order to prevent anything falling off the back. This would prevent the company from losing sheets of glass which otherwise could have been lost during transportation. Other unique features included earth grounding bolts, as well as special locking points so that they could be locked into place on the ground.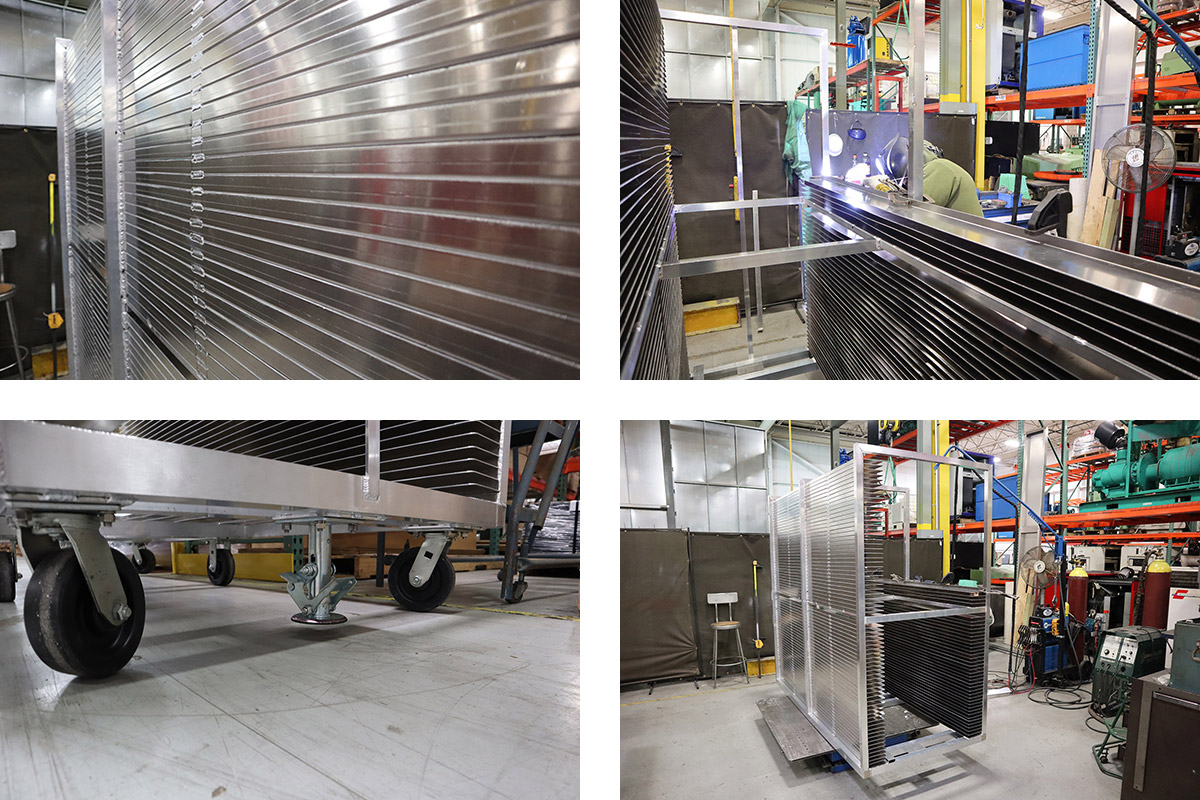 Following our comprehensive design process, we shipped their first unit to them so that they could trial the rack before ordering more. In total, the rack encompassed 70 slides, representing one of our largest projects to-date.
The Result
The project resulted in a successful prototype for our customer, meeting a number of unique objectives set out to us. Here's to the beginning of an exciting relationship with Amazon, and internet coverage for even more people around the world!
Get Started with Your Own Custom Project
We delivered awesome results for this customer, and now we want to do the same for you. To get started with your own project with Schaumburg Specialties, contact us so that we can get a clear understanding of your requirements. We'll take it from there!