The team at Schaumburg Specialties was approached by Do&Co, a premium airline catering company, to help find a solution to a serious problem they were experiencing.
The Client

Austrian company Do&Co  provides premium, gourmet catering for airlines, as well as international events, restaurants and hotels. Operating in 32 locations in 12 countries across three continents, it prides itself on providing exceptional quality food at 39,000 feet!
Schaumburg Specialties has enjoyed a very productive working relationship with Do&Co for a number of years, providing custom built specialist aluminum trolleys and stainless steel kitchen racks to fit their specific business needs.
Needless to say, when they asked us to help with a unique problem, we were only too happy to take up the challenge.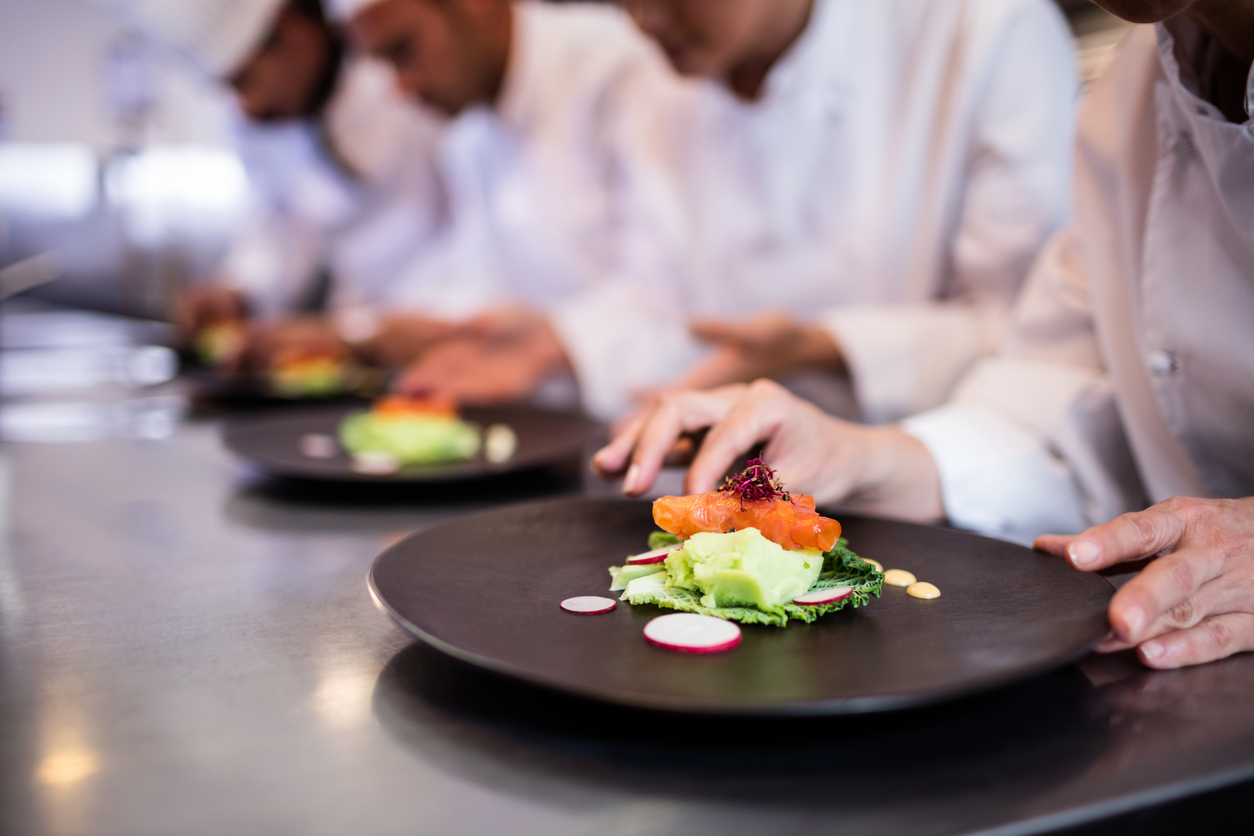 The Challenge
Do&Co told us that in extremely windy conditions, one of the boxes containing food trays had been blown out of the cart that was carrying it between the aircraft and the catering vehicle, and made contact with the aircraft.
This was a serious incident and Do&Co's airline partner demanded that the company find a fix to the problem that would ensure it would never happen again. Seeing as Schaumburg Specialties had custom built the carts for Do&Co, they asked us to help them work in finding a solution.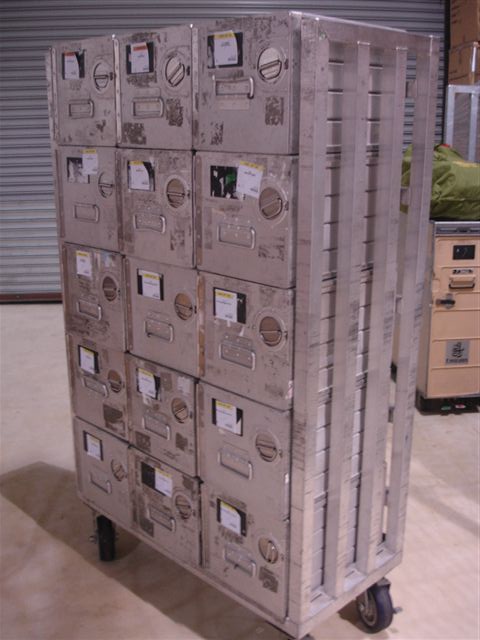 Our Solution
At Schaumburg Specialities HQ, our designers put their heads together and came up with a brilliant solution to Do&Co's problem.
We designed a mesh net to fit snugly over the open side of the cart and stop any boxes from trying to escape its confines. The net was designed with velcro on all four sides to allow it to be easily taken off and reattached once inside the aircraft or the airline commissary.
A mesh net fixed by velcro on all four sides fits over the open side of the cart, preventing any boxes falling out
Watch our video to see the strength of the velcro that we had fitted over the open side of the cart!
Our perfect custom designed solution meant that Do&Co's workers no longer had to worry about boxes blowing out of carts in windy airfield conditions and coming into direct contact with the aircraft.
Both Do&Co's management and their airline could rest assured that health and safety as well as airport regulations were being complied with and they could continue to enjoy a fruitful business relationship.
Another happy customer and another win for Schaumburg Specialties!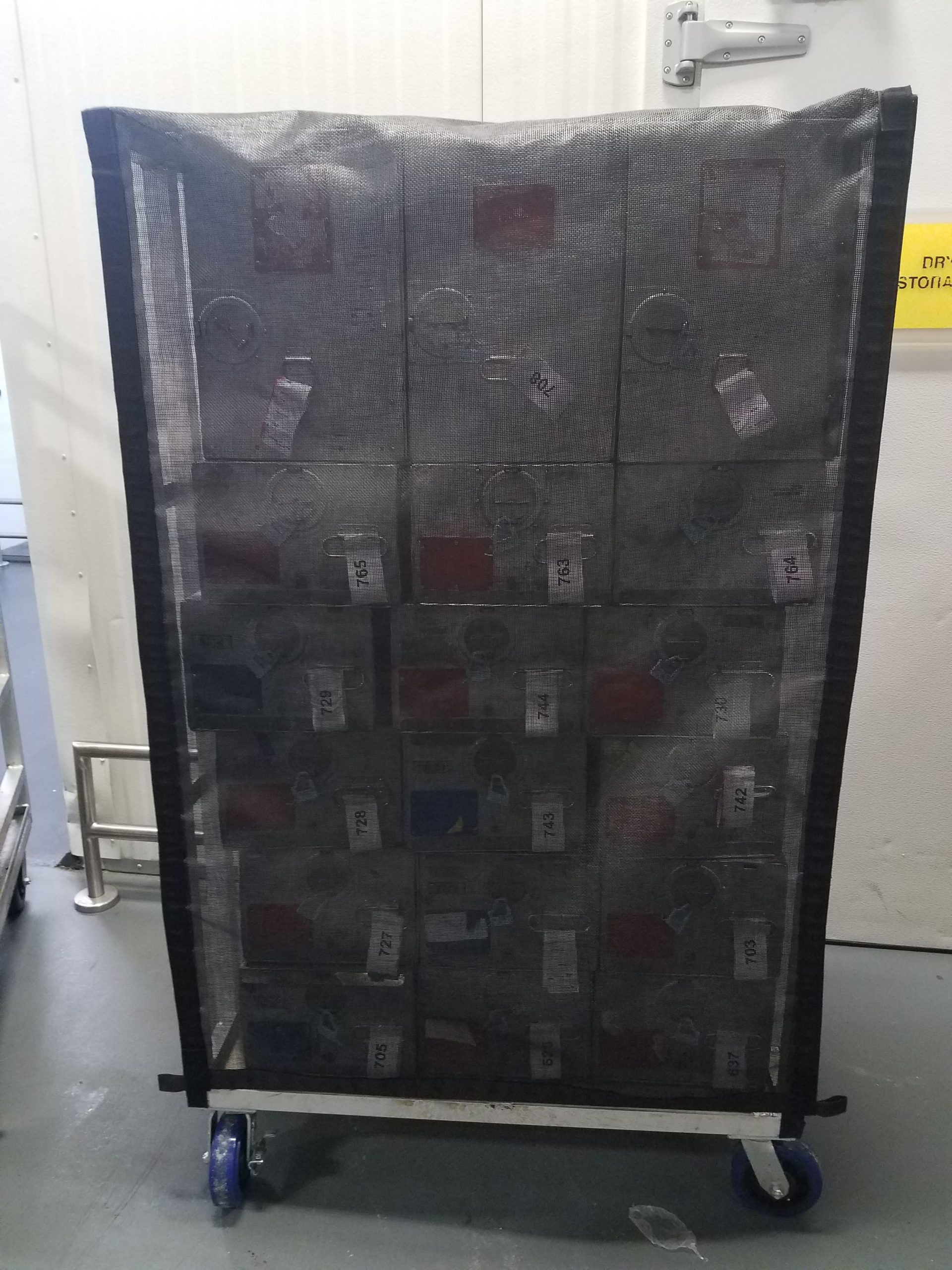 Get Started with Your Own Custom Project
We delivered awesome results for this customer, and now we want to do the same for you. To get started with your own project with Schaumburg Specialties, contact us so that we can get a clear understanding of your requirements. We'll take it from there!