Redbarn Pet Products, a company that manufactures premium pet food, treats and chews, approached our experts at Schaumburg Specialties for help getting a custom rack project off the ground.
| | |
| --- | --- |
| Client: | Redbarn Pet Products |
| Industry: | Pet Food Manufacturing |
| Location: | California |
The Client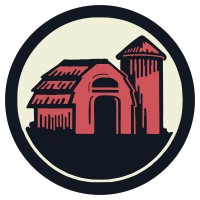 Based in Long Beach, California, Redbarn Pet Products was started in 1996 by two best friends, Jeff and Howie, cooking together in a single kitchen. Today, the company employs over 500 people and specialises in high quality, nutritious natural pet food and treats for dogs and cats.
Of course, when such a prestigious company asked us for our help with such an interesting project, we were only too happy to take up the challenge.
The Challenge
Redbarn had been using a specific type of rack (called a tree rack) to make their premium pet products for a while, but they weren't sure who had originally manufactured them.
Hearing about Schaumburg Specialties' famous reputation for the highest quality, top performing racks in the food production industry, they came to our team with a few simple drawings and some samples of the tree racks they were already using – and asked us to make some more from the ground up.
Our design and manufacturing experts got together with Redbarn's team and discussed their specific business needs. We updated the existing tree rack design and did some drawings of our own. Then, it was just a matter of bringing the updated design to life within the (pretty tight) turnaround times specified by our client!
Our Solution
The brief for our expert metal fabricators was to make 36 tree racks with approximately 22 levels of screens (or trays) on each that would hold raw ground meat to make pet food and treats. These trays were made of a welded wire mesh material and the size of the holes in the wire mesh were designed in such a way that none of the meat pieces would fall through during preparation or cooking.
Our brief was to make 36 tree racks with 22 screen levels. Each tray was made of a welded wire mesh material. 
Fabricating the carcass of the trays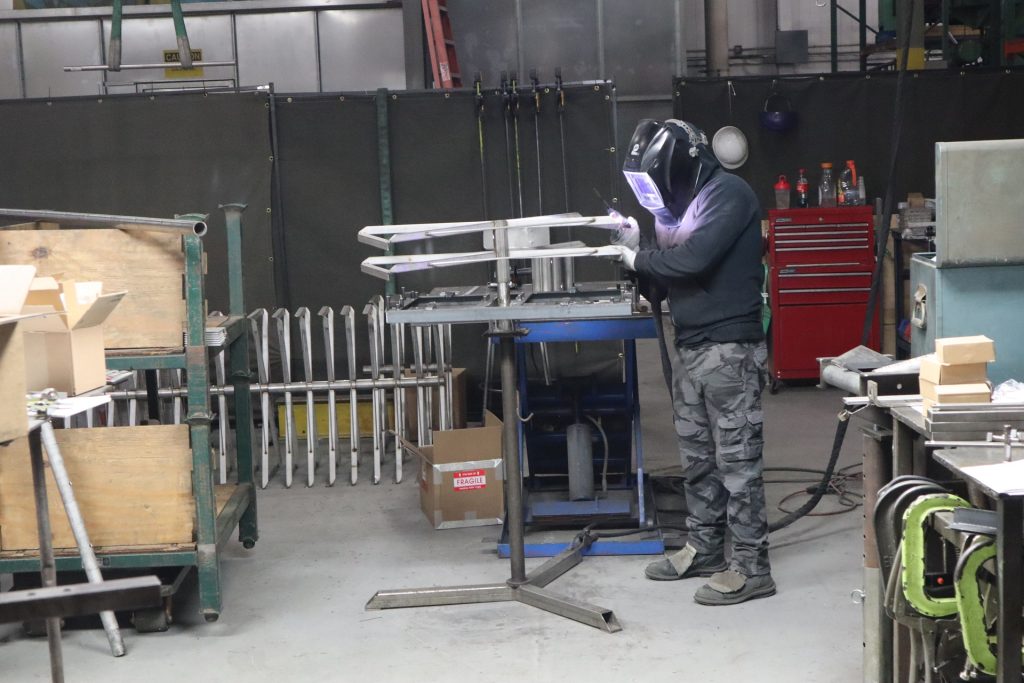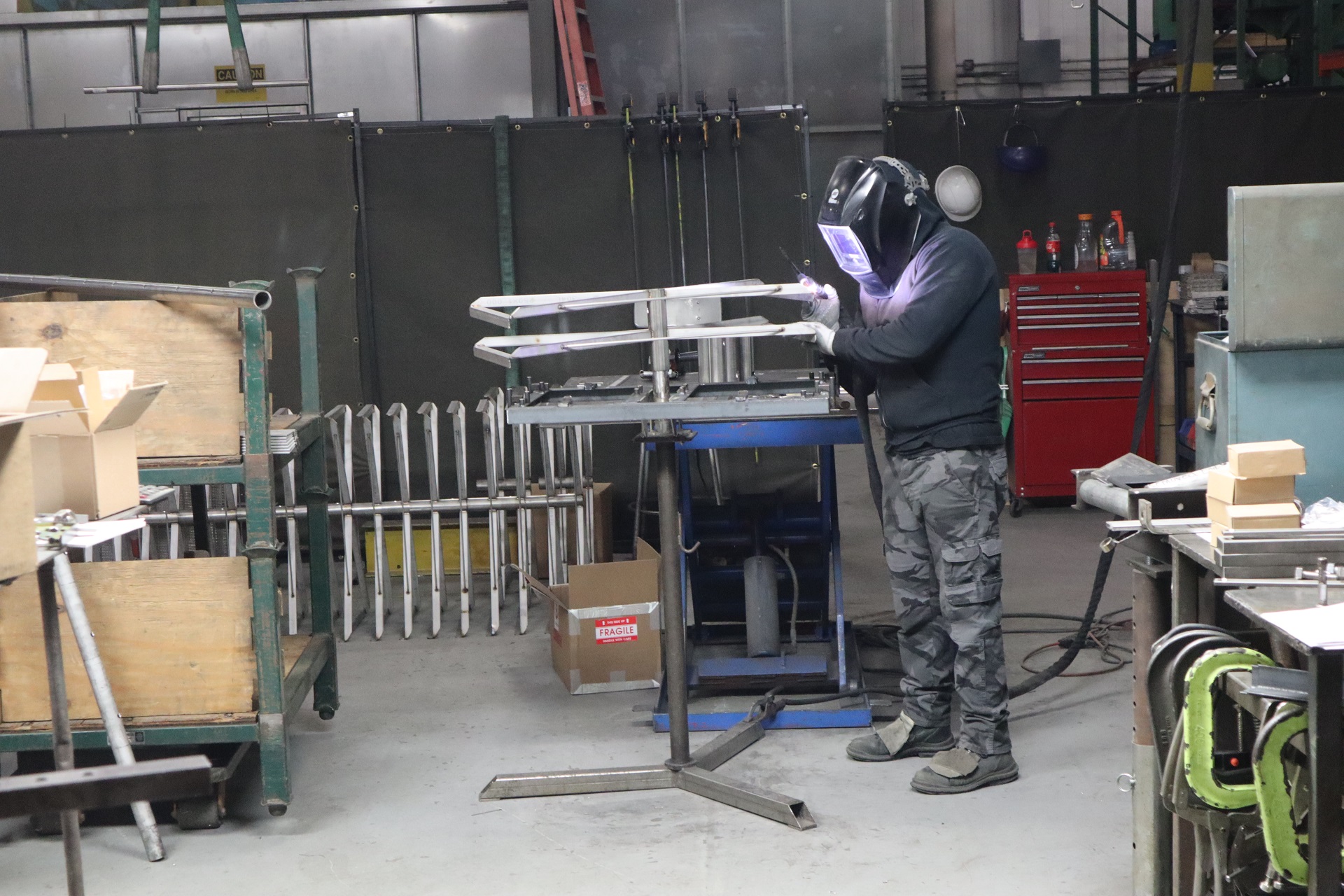 Our brilliant updated design meant each rack had a central pole down the middle of it. The pole had grooves from top to bottom that the trays could easily slot in and out of, enabling Redbarn workers to take off empty trays and refill and reattach them with ease.
Each tray fits easily into the grooves on the pole

Each tree rack was also fitted with a strong hooking mechanism at the top, so it could be hooked onto the monorail conveyor-type system on the ceiling of the oven when the raw meat went in for cooking.
Manufacturing the hooks to enable the tree racks to hang in the oven
Our perfect custom solution that we turned around within a very tight deadline meant that Redbarn's management and employees could rest assured that they had brand new, top quality tree racks that they could rely on to perform at the very highest level, day after day.
And with the Lifetime Guarantee that we offer on all our SHOPCraft food production equipment, our client was one very happy customer!
All in a day's work for Schaumburg Specialties!
Get Started with Your Own Custom Project
We delivered awesome results for this customer, and now we want to do the same for you. To get started with your own project with Schaumburg Specialties, contact us so that we can get a clear understanding of your requirements. We'll take it from there!